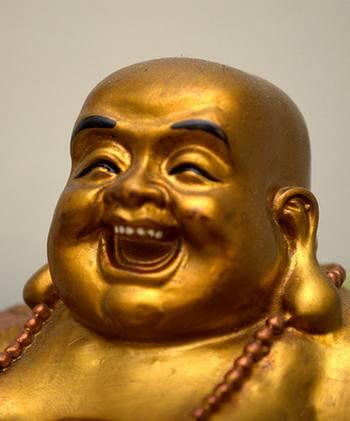 Hamsini Karthik reveals why the ongoing business rejig will help unlock value for shareholders of Grasim, Reliance Capital and Tube Investments.
The season of business restructuring, whether through mergers, spin-offs or initial public offering (IPO), is tightening its grip on corporate India.
One of the focus areas this time are companies exploring business restructuring to unlock value, particularly for its banking and financial services (BFSI) vertical.
Of late, Grasim, Reliance Capital and Tube Investments are three names grabbing a lot of headlines for this reason.
Not surprisingly, they have also been clear outperformers in 2017.
The listing of Aditya Birla Capital in the case of Grasim, the asset management, general insurance and home finance businesses for Reliance Capital and spinning off the manufacturing and financial services business for Tube Investments could result in further value discovery for these holding companies.
Here's why...
Grasim
About a year ago, the news of a merger between Aditya Birla Nuvo (ABNL) and Grasim didn't go down well with investors. Bundling up of additional businesses was their key concern.
That has now been put to rest with the likelihood of Aditya Birla Capital (ABCL) shares hitting the bourses by August.
'We think markets are currently undervaluing this business (40 to 50 per cent discount to peers) and a listing can help unlock significant value for merged Grasim shareholders over the next one year,' say analysts at JP Morgan.
Currently, ABCL accounts for about 20 per cent of Grasim's overall valuations.
The bet is quite high on the BFSI business primarily for its diversified presence across 13 segments with NBFC lending, life insurance and mutual funds being the key businesses.
The business posted profit before tax of Rs 1,150 crore in FY17 with about 70 per cent of the profit coming from the NBFC business, while rest was contributed by the asset management and insurance verticals.
After listing, analysts believe the holding company discount for Grasim could narrow from the current 45 per cent level.
It is believed Premji Invest has acquired 2.2 per cent stake in ABCL, valuing it at Rs 32,000 crore.
A note, though, for investors: The ABNL stock has already been suspended for trading and Grasim is trading ex-ABCL, as the process of merger is in its final stages.
Tube Investments
As with Grasim, south India-based Tube Investments is diversified into manufacturing and financial services businesses.
In November 2016, the company decided to spin off its manufacturing business and financial services business into separate entities.
The manufacturing unit, which will be known as Tube Investments of India (TII), will continue to operate the cycles and accessories, automotive and industrial gears, engineering products and metal-formed products businesses.
The financial services arm, which will be known as TI Financial Holdings, will operate the general insurance, risk services and Cholamandalam Investment and Finance (CIFC, which is already a listed NBFC).
With the general insurance business posting 41 per cent revenue growth in FY17 (to Rs208 crore), analysts at Sharekhan feel it is a wild card in the pack, which will create long-term value for investors, given the strong growth in earnings.
With net profit for Tube Investments almost doubling to Rs 200 crore in FY17, analysts at Axis Capital expect net profit to touch Rs 300 crore by FY19 as better operating leverage kicks in.
'Post the separate listing, the value discovery of individual businesses will be more transparent,' analysts at Sharekhan said.
Reliance Capital
June was a busy month for Reliance Capital (RCap) with the company announcing back-to-back listing of its asset management and general insurance businesses.
RCap is looking at 10 per cent dilution through IPOs in these businesses.
RCap's move comes at a time when ICICI Lombard (a general insurance company) and UTI (a mutual fund) are also looking at listing their businesses.
In addition, on Monday, July 24, the listing of Reliance Home Finance was approved by its shareholders.
So, in the coming months, investors should expect each of RCap's business units to hit the bourses.
'Taking cognisance of its inherent value in life insurance and asset management businesses, coupled with scale-up in consumer financing and stability in general insurance business, we are positive on the stock,' analysts at Edelweiss said.
They ascribe a target price of Rs 767 on the stock and said with RCap's focus on profitable growth, run down in non-core assets will enhance capital efficiency and improve core performance.
'We believe the potential improvement in earnings will narrow down the discount between current price and inherent fair value of core businesses,' they said.
Photograph: Kind courtesy Scott Branson/Creative Commons