At the start of 2016, HDFC Bank, Infosys, ICICI Bank, L&T and Axis Bank were the top five picks of fund managers, reports Chandan Krishna Kant.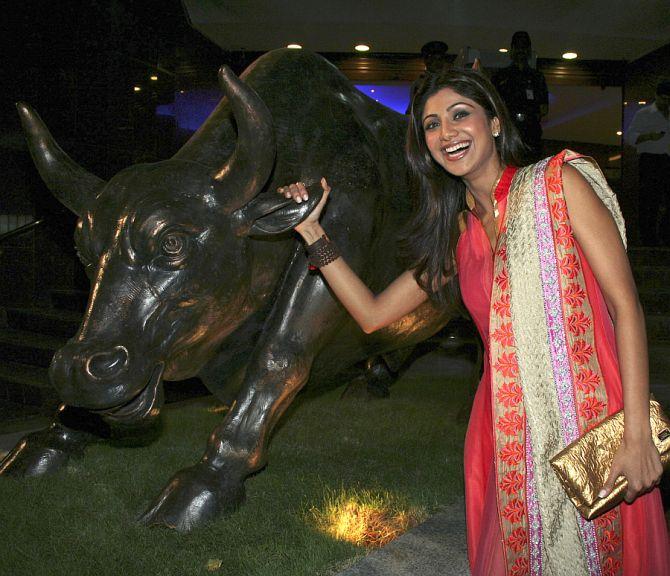 The top 10 stock preferences of India's equity fund managers have remained the same over the past one year despite volatility.
The investment stood at Rs 1 lakh crore (Rs 1 trillion) in November, compared to around Rs 94,200 crore (Rs 942 billion) at the end of last year.
However, the stocks in question shifted places.
For instance, at the start of the year, HDFC Bank, Infosys, ICICI Bank, Larsen & Toubro and Axis Bank were the top five picks.
After the latest allegations of financial improprieties by its employees, Axis Bank lost its place in the top five, while Larsen & Toubro slipped to fifth place from fourth.
Further, India's largest lender, State Bank of India, went up to fourth place from sixth.
IT major Infosys lost its second position to ICICI Bank.
"There have been phases of uncertainty. During such times, it's not advisable to look beyond a certain set of companies as part of your core portfolio," said the chief investment officer of a mid-sized fund house.
Other fund managers are of the same view.
"The IT sector had a poor outlook. We did not have many from it in our core portfolio. Infosys is the only representative from the sector. Despite tough times we chose not to liquidate Infosys because we expect a re-rating of the firm," the equity head of a foreign mutual fund house said.
"If the stock has come one notch down among the top holdings, it is because of the fall in Infosys' share prices," he added.
Sun Pharmaceuticals, among the worst-hit pharma stocks due to regulatory pressure, was up on the fund managers' list.
The counter jumped from 10th position a year ago to 7th while the allocation of equity assets increased to 1.67% from 1.31%.
The shares of Axis Bank were sold the most among the banking stocks during most of the middle part of the year.
This pushed the stock from 5th last year to 8th position.
The allocation to it declined to 1.62% against 2.44% last year.
Fund managers throughout the year encouraged them to stay invested despite sharp volatility.
Prashant Jain of HDFC Mutual Fund, S Naren of ICICI Prudential AMC and Sunil Singhania from Reliance Mutual Fund have asked investors to be patient.
IMAGE: Actress Shilpa Shetty with the BSE bull. Photograph: Abhijit Mhamunkar