Home buying can be seamless with proper planning and prudent investment.
Most youngsters aspire to own a home these days for various reasons.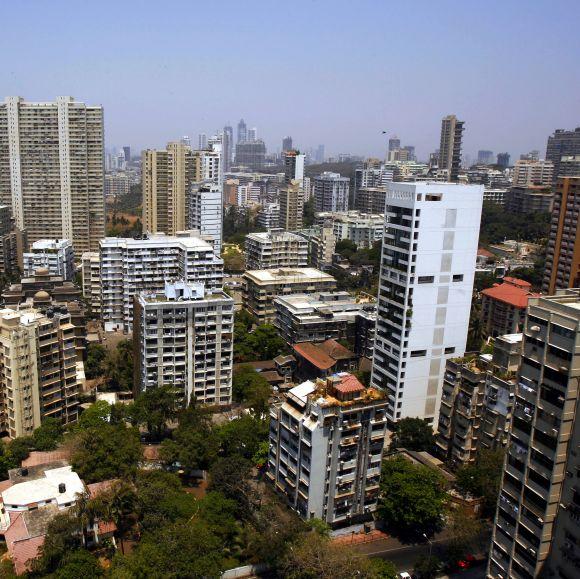 For most, a home is not merely a shelter but an emotional security.
For some, owning a home may be a status symbol, for few it would mean protection for the family.
Whatever be the reasons, one has to consider various parameters before finalising any property.
It is a known fact that builders whether big or small are targeting home buyers from various income groups with best offers.
But those who are looking for buy a flat should do their homework well before finalising a property.
First time home buyers may find it extremely tedious and time consuming to shortlist a home. And those who are buying a home for the second time, it may be less onerous, having understood the nuances of purchasing a property.
Nevertheless, it requires planning, foresight and decisiveness to buy a home, which is probably one of the largest investments in one's lifetime.
There are several key factors that one needs to keep in mind before taking the final step of sealing the deal and committing to a long-term asset ('Home') and long-term liability ('Home Loan').
These steps which will help you buy your dream home seamlessly.
Identify your requirements
Depending on which stage of life you decide to buy a home, prepare a wish-list of what you would like in your ideal home.
This may include the number of rooms, basic amenities like access to schools, colleges, transport, medical facilities, market and playground.
Pre-deciding specific locations or a preference for a view from home will help in short-listing homes.
Understand your financial position:
Along with the wish-list, you also need to understand your financial position and evaluate your savings and expenditure to arrive at a budget you can keep aside for buying a home.
There may arise the need to rationalise your spending and even to compromise on big-ticket expenses like vacations.
Also, you should try and pay off other outstanding long-term debts before taking a home loan.
A bank can help you in evaluating your income-savings pattern and guide on the maximum loan amount you will be eligible for buying a home.
Save for the down payment:
One should also start saving prudently at an early stage to accumulate the maximum possible initial down payment, which will make it easier to buy the dream home.
An amount equivalent to the proposed EMI of Home Loan should be set aside every month much prior to actually availing the home loan.
This exercise achieves a dual purpose of creating the corpus for the dream home and at the same time adjusting your entire cash flows to accommodate the proposed EMI.
This amount should be preferably invested in recurring deposits or similar products that can aid you in achieving short-term financial goals.
Recurring deposits offer attractive interest rates, which remain same throughout the tenure of the investment.
It also provides an option of premature withdrawal, in case funds are required before maturity along with a facility to take loan against these deposits.
Leverage on resource centers:
There are several aids available to bridge information gaps while taking a decision to buy a home.
In addition to the conventional methods of checking with friends or relatives, personally visiting new construction sites, going through advertisements, one can also visit several online sites that provide information on availability of homes.
These steps can help you to collect property information, evaluate the options and negotiate for the best deal by:
• Locating and assessing properties in line with your expectation and requirement
• Site-visit of short listed properties
• Understanding the approvals required and available for the project
• Post finalisation, assistance in negotiating the best terms and price
• Assistance in the selection of the right home loan
• Guidance in completing the registration formalities
(Anup Saha, is the general manager, secured assets, ICICI Bank)