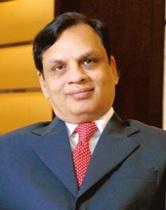 Soon after signing the Rs 15,000-crore (Rs 150 billion) Mozambique gas field deal with Oil and Natural Gas Corporation and Oil India Limited, Videocon Group Chairman Venugopal Dhoot, in an interview with Dev Chatterjee, talks about the group's plans in the oil & gas sector, its oil reserves in Brazil and why it is applying for a banking licence. Edited excerpts:
Are you satisfied with the valuation of the Mozambique assets? How would you use the proceeds?
Considering the recent discoveries, our assets in Brazil are larger than the Mozambique assets by a big margin. The valuation of the Mozambique asset was arrived at after an auction process abroad that attracted many global oil players. It was similar to a transaction in the same field a year ago, though that was for a smaller stake; but the reserves have increased since then.

We will use the proceeds of the stake sale to take a leap in our endeavor to emerge as a major player in the global oil & gas industry. We have created huge and unprecedented value in our entire exploration portfolio, built tirelessly over the last seven years globally -- from Brazil and Indonesia to Timor and Australia. Mozambique is a small portion of the total pie of reserves and potential reserves our 12-14 prolific blocks show. We will also use part of the funds to retire some of the high-cost debt and gain more flexibility.
Which other oil & gas assets is Videocon looking at?
We are explorers at heart. Therefore, we will continuously look at the opportunistic portfolio reshuffle of our assets, buy new assets in exploration and venture into producing blocks across the globe in new frontiers, as we have in the past. We will further build on the successes achieved. Today, Videocon is globally recognised in this field and shares a seat among the world's largest oil companies in oil exploration. Therefore, opportunities come to us more easily than five years ago.
After Mozambique, would Brazil be the next big focus area for the company, in terms of investment?
We will continue to focus aggressively on our existing oil assets globally, which have a proven recoverable potential of about two billion barrels of oil, as of today. We also have a lot more to look forward to, with new exploration targets, especially in Brazil.
You have applied for a bank licence today.
Yes, we are serious about setting up a bank and use the parent branding that is a household name in India due to its consumer goods business. We have set up a general insurance business, Liberty Videocon General Insurance, with an initial capital of Rs 350 crore (Rs 3.5 billion), one of the highest for a start-up company in the general insurance segment. We have appointed a global consultant to help us apply to RBI. We have a very good track record and hope to get a banking licence.