'If you look at the big opportunity, it is sitting in markets like India, Southeast Asia and Brazil. The US and Europe are very strategic markets for us because they tell us whether we're fit to compete.'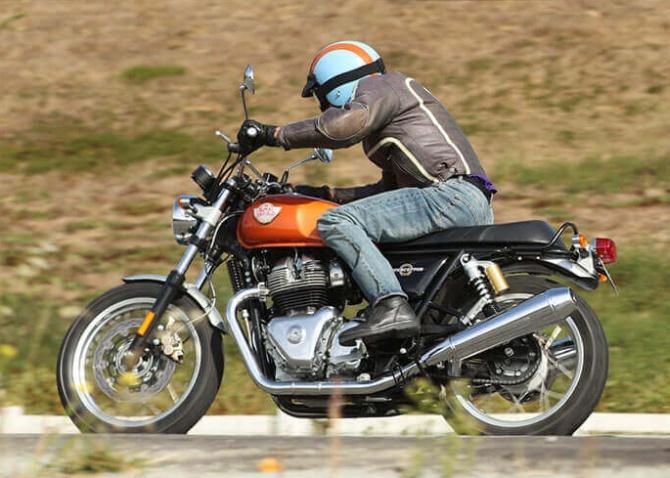 The new Royal Enfield Twins -- Continental GT and Interceptor -- are called so because of their parallel twin engine configurations. The models have created a storm in the motorcycling world. Serving this new global demand is a well-oiled corporate machine that has been years in the making, says Rudratej Singh, president of Royal Enfield, in an interview with Alnoor Peermohamed.
The Twins are your first truly global products and they have been received fairly well. How will you back this up with a global presence?
What the Twins have done is special. We launched them first in California, then at EICMA in Milan, followed by Asia Pacific, and we have seen newfound appreciation. But this has been years in the making. As early as 2013, we started building things with the conviction that we were going to be global.
Though, at that time, we had a product deficit. We only had Singles (single-cylinder motorcycles), which aren't the best fit for North America, as the average road speeds there are much higher than the Indian roads. But we committed ourselves to launching subsidiaries in North America, Brazil, in some of our key markets in Southeast Asia, starting with Thailand.
This commitment will start paying off, as the product deficit is over and the Twins are accepted widely.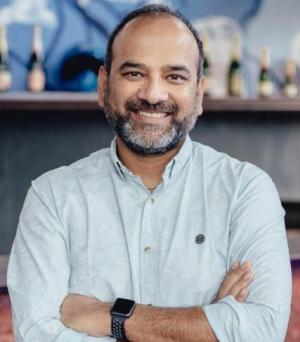 Your firm is disrupting the middleweight motorcycle market. But how much room is there to grow?
In India, the middleweight segment did not exist until Royal Enfield grew. There were commuter bikes and there was very little at the top.
Today, in the 250cc plus market, we have 90-95 per cent share. While this segment is 850,000 units per annum, the total market is 12-13 million units. So, the headroom to grow is tremendous.
This same opportunity to grow exists in mature markets such as North America or Europe.
Our mid-range is their entry level and it's a highly underrepresented segment. New riders have not been coming into leisure motorcycling there, which is why the markets have either been declining or are flat.
Then you have the Southeast Asia market, where there is a large commuter segment but there are no aspirational, authentic, everyday-use motorcycles. There is a vacuum there that we feel only Royal Enfield can plug with our Twins as well as Singles.
Will the Singles continue to be Royal Enfield's staple or is the launch of the Twins, the first sign of a march upwards?
Singles will continue to be the bedrock for growth in India and abroad. If you look at the big opportunity, it is sitting in markets like India, Southeast Asia and Brazil. The US and Europe are very strategic markets for us because they tell us whether we're fit to compete.
The Himalayan was designed for India as we felt there was a need for something more adventure oriented. But when we launched it, the demand came from mature markets such as North America and Europe. So there will be other pure leisure seekers who will directly buy into the Twins.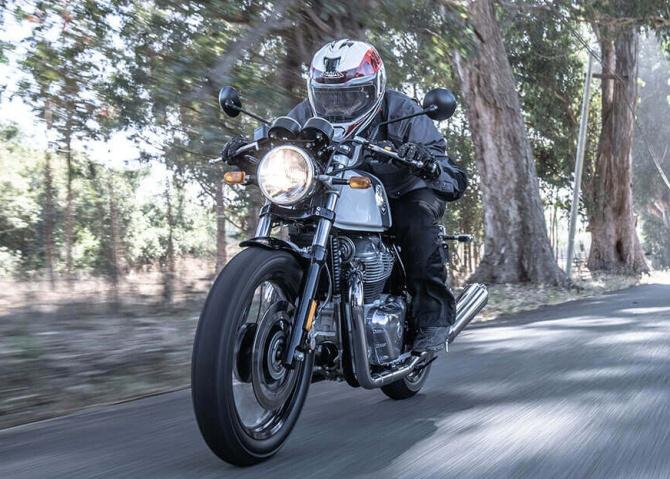 What does your overseas presence look like today?
We've grown significantly in the past 5-6 years, and are there over 55 markets. But our approach has been curated -- not just to expand dealerships across eight cities.
We try to find the right partners, whether it's in-house (we have own employees in key markets such as Columbia, Brazil, North America, Australia, Vietnam, Thailand) or external partners.
We're opening one or two dealerships and seeing how people are behaving, so we can keep evolving.
Today, the international markets are growing at high double or even triple-digits, but we're in no rush to create India-like markets. We know it will take 5-10 years. It's taken us 12 years to get here just in India, so we're in no rush to do it elsewhere.
When will there be world-class production? Will the long waiting periods end?
We're doubling capacity every three years. That's the minimum time it takes while increasing quality and performance at the same time. We're pushing hard, and while it's a good problem to have, it's not part of our design.
Even with the Thunderbird X, or the Himalayan and now the Twins, order books have fattened up and we're not able to deliver. That's because there's a ramp-up phase for every new bike.