'There is definitely a skill war, or a talent war going on.'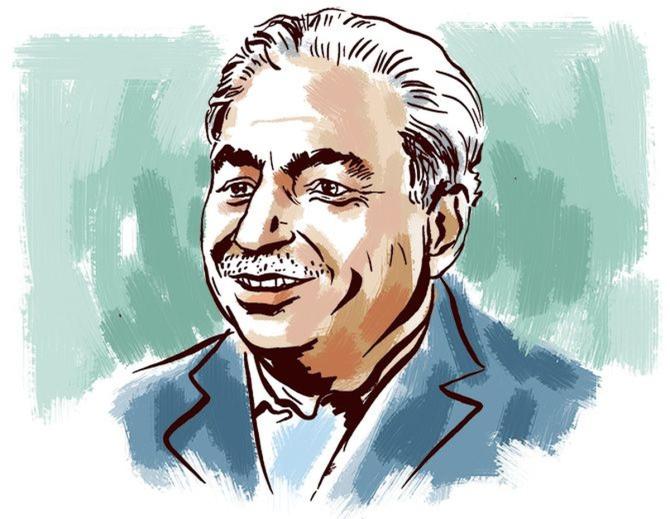 With the company's net profits soaring in the quarter ending September 2021, Tech Mahindra CEO and Managing Director C P Gurnani unravels the company's challenges and growth plans in an interview with Surajeet Das Gupta/Business Standard.
Has COVID-19 and the possibility of another wave impacted your business or has it provided Tech Mahindra new opportunities?
50 per cent of Tech Mahindra's revenues come from telecom service providers, and the telecom ecosystem.
And there are really three factors which have and will help telecom grow -- one, most of the telcos realise 5G will add value to them. Hence, they need to work on network upgradation.
Two, newer platforms will drive consumption of telecom.
Three, which is the most dominant part, the more work from home happens, the more we all appreciate the importance of our network service providers.
I believe that while the pandemic has been unfortunate for many of my colleagues, for many countries and industries, the telecom industry has brave people and we are lucky that we are part of their brave journey.
You were one of the big votaries of Open Radio Access Network (RAN) for 4G and 5G. But you have recently sold off your 50 per cent stake in Altiostar, a key player in the ORAN technology space, to Rakuten. Is there a change in strategy?
We have not abandoned the space, it is just that the number of players in this area has increased.
It is no longer only Rakuten, Microsoft and VMware, and Mavenir has got its own ORAN ecosystem.
We are definitely committed, but to remain neutral, it was important that we are not seen as execution partners to one.
We will execute with all the leading players. We are partner neutral. Of course, Rakuten is clearly one of our biggest partners.
You were also at the forefront of bidding for a 4G contract of BSNL by building a consortium with indigenous technology. You seem to have gone quiet on this and your competitor is now doing the proof of concept for indigenous technology?
Regarding the Indian BSNL tender, it is a bit early to say.
We are ready, but there are certain commercial aspects, which we still need to discuss and that is why we decided to be a little slow.
You have to understand that we are also working with some partners. And those partners have certain expectations.
A lot of the telecom companies in India are building their own 5g networks like Reliance and Airtel. Airtel has a tie up with the Tatas and Jio with others.
Are you in competition with the Tatas for instance? Or has the door closed for you for doing business with telcos?
No, because we are not focused on the product at all. I don't think it is only about Tatas, it is basically about all the players who are trying find viable alternate proofs of concept at a certain scale and volume.
And my belief is that we are an execution partner to every player.
The IT industry is facing a big problem of getting people due to growth. What is the situation in Tech Mahindra?
I am not saying we are not in the same pond. It is an industry-wide issue.
The consumption has increased from all four sources, IT service providers, global technology players, start-ups because they are all basically technology companies and even corporates who want to play a role. There is definitely a skill war, or a talent war going on.
How are you tackling it?
We had anticipated this. One way is opening offices in tier-II cities like Coimbatore, Vizag, Thiruvananthapuram, Indore, Nagpur and Bhubaneswar.
Our focus on tier-II cities means people will work from their preferred home locations.
Secondly, we have opened up presence in global markets like Vietnam and Bangladesh and the East European block like Romania, Latvia and Ukraine which is mainly for cybersecurity and new technology.
We're trying to, as a strategy, to catch them young, train them and participate in their career development.
We have increased our head count in Mexico from 1,200 people to 4,000 people in the last 7 months.
You have always looked at acquisitions for growth. Which are the key areas you are looking at?
At this stage, it will be more about product engineering, cloud, AI, and customer experience management. It will be for both Indian and global companies.
Do you see Tech Mahindra breaking into the top three IT service companies in terms of revenues in the near future. Do you have a plan?
We will definitely try. I have not stopped dreaming and I have not stopped executing.
My job is to make my dream a reality.
Feature Presentation: Rajesh Alva/Rediff.com