'The IPO market is cooling off and getting a reality check.'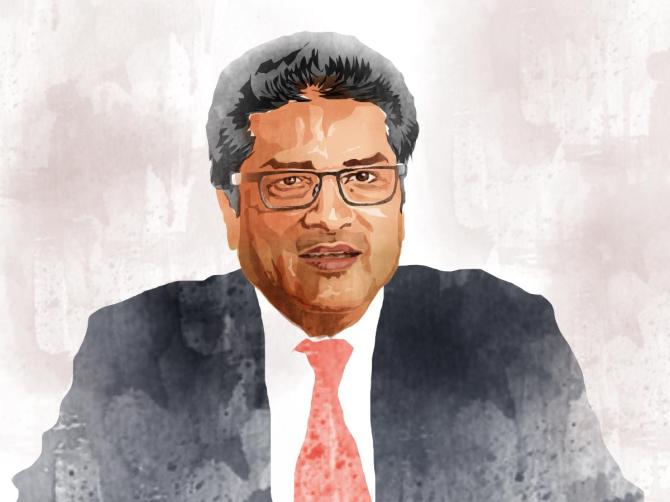 Both the primary and secondary markets may be in for correction in the coming weeks, Raamdeo Agrawal, chairman, Motilal Oswal Financial Services, tells Ashley Coutinho/Business Standard.
What is your outlook for Indian equities?
We have had a wonderful last one year from Diwali to Diwali and there might be some consolidation from here on.
Foreign portfolio investors have stepped up their selling as they consider India to be among the most expensive markets in the world right now.
But somewhere down the line after 10-15 per cent correction they will also turn around and become buyers.
Structurally, retail investors are participating big time in India.
So whenever the FPI mood changes we will have a situation where both retail and institutional investors will be buyers.
What are the global cues to watch out for?
In the last two years the world has got used to an extremely accommodative Fed in terms of liquidity as well as cost.
Both these scenarios could change in the next 12 months and the scale of change could be very large.
There could be a significant cut in liquidity and the interest rate cycle could also move up.
This is the first time in history that the world is trading at negative rates of 5-6 per cent.
Next year may be the year of consolidation for the markets and one needs to tread carefully.
Analysts seem optimistic about corporate earnings growth. What is your take on it?
This is the first time in many years that analysts have not cut back their estimates on corporate earnings growth for Nifty 50 companies.
We have seen analysts starting the year at Rs 700 and then going back to Rs 600 or Rs 650.
This year they are holding on to Rs 730 and next year they may raise it to Rs 830 or Rs 850.
What about the economy?
There is a lot of momentum building up in the economy.
There is a view that we may be seriously at the cusp of a private capex cycle and that the China plus one manufacturing strategy for companies will kick off in earnest next year.
The credit offtake in the economy will pick up pace once the country opens up and consumers and corporates get their confidence back.
Right now, the corporates are still deleveraging and at some point this will change and companies will start spending on capex.
If the country were to grow at 8 per cent next year, which is a high probability, the markets will start to look reasonably priced as well.
We have seen record IPO issuances this year. Will the momentum continue?
The IPO market is cooling off and getting a reality check.
The valuations are getting cut by 30 to 40 per cent and I'm quite sure some of the issues are getting shelved.
It's a process. We saw a flurry of issuances this year and now we may be gearing up for some correction.
Both the primary and secondary markets may be in for some correction going forward.
Which are the sectors that you find attractive?
We are bullish on financials, insurance and digital companies as well as some select consumer names.
We are still hopeful that automotives will turn around and deliver.
Most of the companies in our portfolio are legacy companies.
We are allocating small portions in digital companies in our portfolio to ensure that we do not miss out on the stellar growth that some of these companies may witness over the next 10-15 years.
We need to look at the digital space positively; may be some of the companies are overhyped right now but there is value to be found in this space.
The key aspect to look at while assessing digital companies is if they will survive in the next 5, 10 or 15 years.
If they do, the potential for growth could be significant.
Feature Presentation: Aslam Hunani/Rediff.com