'We are not saying we are going to face a drought... We are a doing and performing government. A contingency plan is being prepared,' Science Minister Dr Harsh Vardhan tells Rediff.com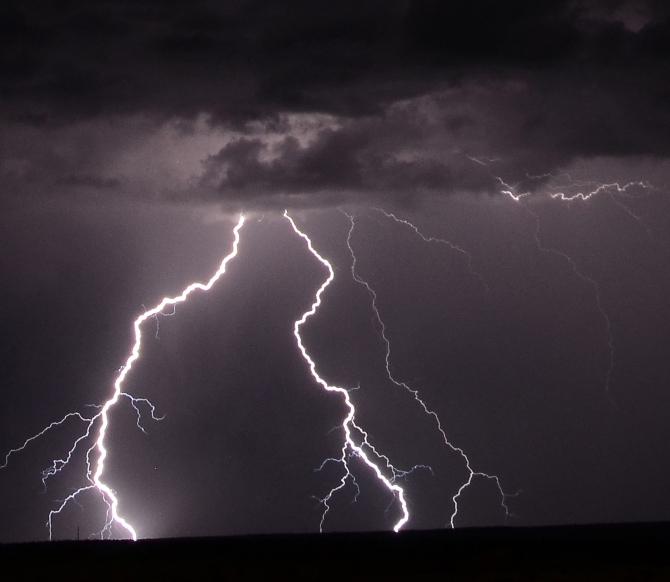 Dr Harsh Vardhan, the Union science and technology minister, looked extremely grim when he broke the news about a the possibility of a poor monsoon this year.
A bad monsoon would mean a second consecutive year of poor rains. India faced a severe drought in 2009 which adversely impacted the agrarian economy and saw a huge spurt in prices of all food commodities.
Last year's below normal monsoon created drought-like conditions in several states including Punjab, Haryana and Uttar Pradesh.
This year, senior bureaucrats at the ministry of earth sciences have warned that the north-west states -- Punjab, Haryana and UP -- will see less rain as also the state of Madhya Pradesh. The states below the Vindhyas are likely to see normal rain this year.
Dr Vardhan discussed the likelihood of a poor monsoon and its consequences with Rashme Sehgal for Rediff.com
What is the long range monsoon forecast for this year?
The southwest monsoon is extremely important for the Indian economy. India receives 75 per cent of its rainfall between the four months of June to September. This has a direct bearing on our GDP.
The first stage forecast is that there is a 35 per cent probability of below normal rainfall according to the forecast of the India Meteorological Department. The monsoon rains are expected to 93 per cent of the Long Period Average with an error margin of plus or minus five per cent.
What exactly does this mean?
Scientists have divided the probability factors in five categories. The probability of deficient rainfall is 33 per cent with a rainfall range of 90 per cent.
The probability of a 35 per cent below normal rainfall with a rainfall range of between 90 and 96 per cent.
The probability of a normal monsoon is 28 per cent with a rainfall range of 96 and 104 per cent while the probability of above and excessive rainfall is negligible.
A weak monsoon means bad news for farmers?
There is no need to panic or to ring in the alarm bells. Our government will put everyone on the alert including all the state governments and the ministry of agriculture. The prime minister will also be informed.
If the rainfall is 93 per cent, but is distributed evenly across the country, then agricultural crops will not be affected.
A normal monsoon means the country receives rainfall between 96 per cent and 104 per cent of a 50 year average of 89 cm during the rainy season.
When is the monsoon likely to hit the subcontinent?
The forecast for its onset will be issued on June 15.
What role has El Nino played in weakening the monsoon?
The oceans of the world are warming because they are absorbing more and more greenhouse gases. The oceanic influence and sea surface temperature plays a paramount role, but there is no one parameter that alone influences the formation of the monsoon.
El Nino is one factor that influences the monsoon.
In the last six months, there have been anomalies in the equatorial Pacific and Indian Oceans. The latest forecast indicates El Nino conditions are likely to persist during the monsoon season.
Today computer simulations can predict the occurrence of El Nino even three seasons in advance.
We are also following all these advanced systems. Our ability to predict cyclones and tsunamis is second to none. We are now providing a model for other nations also.
On what basis have your arrived at these predictions?
These predictions done by the ministry of earth sciences are done on the basis of a number of parameters which have been collected over the last four to five months.
In December and January, we took the predictors as sea surface temperature between the North Atlantic and the North Pacific.
In February, we took the predictors of the equatorial south Indian Ocean.
In January, it was the East Asia mean sea level pressure, in February, it was north-west Europe land surface air temperatures and again in February-March, we took the equatorial warm water volumes.
Our scientists club and interpret this data and then give a final forecast. In May, another forecast will be made.
Are we going to face a drought?
We are not saying we are going to face a drought. Please do not get pessimistic.
It does not bode well for the government?
This is not an academic document. We will modify whatever activities need to be modified. We are a doing and performing government. A contingency plan is being prepared. District specific contingency plans are being prepared.
Already, farmers have faced distress because of unseasonal rains in March.
This has been caused by north-west disturbances.
What precautions will the government take?
The government will take all proactive steps to ensure farmers problems are mitigated.