'Life will not improve overnight; it will happen in a gradual manner.'
Illustration: Uttam Ghosh/Rediff.com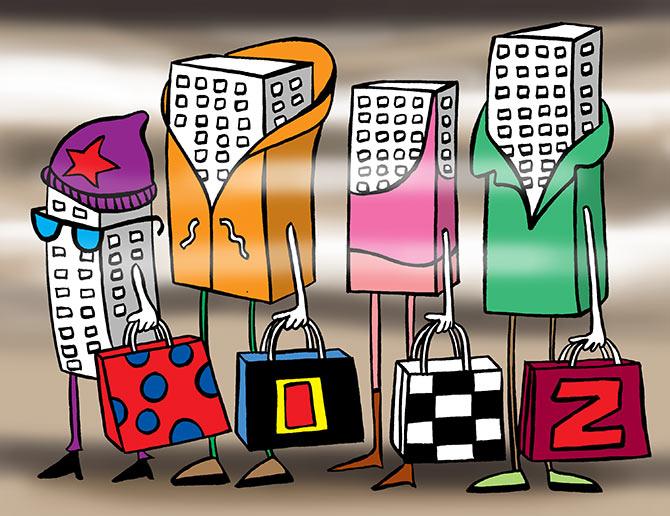 With the Indian rupee sliding against the US dollar, it has become one of Asia's worst performers, losing about 12% in 2018.
A few days ago, Dr Ashwani Mahajan, an associate professor of economics at the University of Delhi, and the national co-convenor of Swadeshi Jagran Manch, shot off a letter to Prime Minister Narendra Damodaras Modi asking him to take urgent measures to stop further depreciation of the rupee.
"Today people are able to eat as the price of food grains has come down and they are available in the market," Dr Mahajan, below, tells Rediff.com's Shobha Warrier.
Last week you wrote a letter to the prime minister regarding the depreciation of the rupee against the dollar...
I wrote a letter to the prime minister because I felt it was an important issue and should be a matter of great concern for our government.
According to recent estimates, a depreciation by one rupee increases our import bill on oil by $2 billion. With a depreciation by 6 rupees, our oil bill for 2018-2019 is estimated to increase by $12 billion.
We feel the main reason why the rupee was getting depreciated was the excessive outflow of royalty payment and technical fees.
What is royalty payment and technical fees?
Royalty payment outflows are payments made by domestic companies to their foreign parent firms for the use of property, patent, copyrighted work, licence or franchise, etc.
Technical fees are the charges paid for a person or an MNC in consideration for the technical services. Royalty and technical fees are one of the many ways in which an MNC extracts huge sums of money from developing and underdeveloped economies.
Is the situation alarming?
In fact, this issue is quite old. Payment of royalty by the Indian arms of MNCs has been there but in 2009, the then United Progressive Alliance government lifted the cap on royalty.
Till 2009, royalty payments were regulated by the government and were capped at 8% of exports 5% of domestic sales in case of technology transfer collaborations.
For the use of trademark or brand name, it was fixed at 2% of exports and 1% of domestic sales. This was in tune with the international standards and practice.
But after 2009, it increased by leaps and bounds.
Why did the UPA government decide to remove the cap?
No apparent reason was given by the government then. It was part of their liberalised FDI policy, which was to facilitate and incentivise FDI.
The UPA government removed the cap by a press note and permitted Indian companies to pay royalties to their technical collaborators without seeking prior government approval.
After lifting the cap on royalty, outflow on account of royalty and fee for technical services started increasing at a very fast pace.
At that time, the Swadeshi Jagran Manch had raised objections to this, but the government did not look into it. We feel they wanted to give more benefit to the foreigners.
This (the Narendra Damodardas Modi) government also could not gather courage to undo the damage caused by this (the Manmohan Singh government's decision).
In 2015, there was a proposal from the ministry of commerce to change this, but it was turned down by the ministry of finance.
If the outflow of foreign exchange on royalty and technical fees was hardly $4 billion in 2009, today it has reached more than $20.6 billion. There is no rationale behind why a company should take away so much in the name of royalty when they are making profit in India.
There are three bad things happening.
One, they take away foreign exchange which is creating an increase in the demand for dollars and in turn the depreciation of rupee.
Second, when they take away royalty and technical fees, profit of the company which is taxable in India comes down. So, the government is losing a huge amount of tax.
Third, it is unfair to the minority shareholders because they would get less dividend. That's why SEBI has recently issued an order limiting the amount of royalty to 2% of sales.
But this is applicable only for listed companies. And these foreign companies are not listed in India.
While SEBI has undone the damage, the government has not had the courage to do so.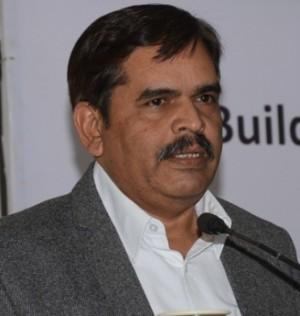 Is this the only reason, or the main reason, behind the depreciation of the rupee?
Yes, there are multiple reasons and this is just one.
We are not doing anything about the imports of non-essential items.
Of course, there are some imports which are essential like certain raw materials for our domestic industry, oil, etc. But we have been importing many non-essential items.
Only if you stop that will domestic industry start making those products in India. In fact, today there is more incentive for people to import than make certain things here.
We have been asking the government to raise import tariffs of the products that can be made domestically. We are not saying that the government should flout WTO.
The problem is when you have economists from the West, they keep on suggesting that we should not raise tariffs.
Thankfully, in the last eight months, the government has raised tariffs from 10% to 20% on many products relating to telecom like mobile phones, textiles and 99 other items that fall under non-essential items.
The government says it has been done to protect domestic industry and called it protective tariffs. They claim it covers around Rs 86,000 crores of total imports.
Because it is named protective tariffs, there was a huge hue and cry among the Western economists like Arvind Panagariyaji who even wrote an article criticising this decision. He wrote what the government did was wrong, would ruin the economy, and against the principle of WTO agreement.
Instead of asking the Indian government to not raise tariffs, Panagariyaji should have asked (United States President) Donald Trump to not raise the tariffs now that he works there (Dr Arvind Panagariya is the Jagdish Bhagwati Professor of Indian Political Economy at Columbia University in New York).
Anyway, the good thing is that the government has started imposing protective tariffs.
Is it too late?
Yes, it is late, but never too late. The Indian rupee can appreciate any time.
We also raised the question of the RBI intervening in the foreign exchange market.
We feel there are reasons for the RBI to intervene when the rupee was getting depreciated.
Yes, the RBI should not intervene when your balance of payments is very bad, when the economy is not growing, when you don't have foreign exchange reserve, etc. Nothing of this sort was there in the country.
So, you are of the opinion that the RBI should have intervened?
Yes. Because we have excellent foreign exchange reserves, the rate of growth of the economy is very good, the inflation rate is low and the balance of payments also is not very bad.
So, the RBI should have intervened.
The question is while the RBI intervenes when the FIIs (Foreign Institutional Investors) come, how can they say the market will determine when the FIIs go?
You look at these figures. In 2017-18, while the FDI (Foreign Direct Investment) inflows accounted for $60.96 billion, the payments relating to royalty and technical fees amounted to $20.65 billion.
The benefits of FDI are clearly being negated by the outflow on royalty and technical fees. The outflow has an adverse impact on BoP (balance of payments) and it also widened the current account deficit.
Since these payments are largely made in foreign currency, it resulted in a huge loss of foreign exchange.
You said the growth rate was good and inflation was low, but why is it that there is no buoyancy in the economy? Why is it that ordinary people do not feel good?
Life will not improve overnight; it will happen in a gradual manner.
I feel today people are able to eat as the price of food grains has come down and they are available in the market.
I will not say that this is a shining India, but at least there is a feel-good factor.
Unemployment is still a major problem...
That is the result of the policies we have been following in the last 27, 28 years, after liberalisation.
There are people in this government too who are obsessed with FDI and corporates. But whatever schemes the government has come out with like the Jan Dhan Yojana, Ujwala scheme, Mudra loan, etc will benefit the underprivileged.
What will be the major challenge before Prime Minister Modi in the 2019 election?
He should be able to make people understand that good things like the schemes I have mentioned have happened and good things will happen.
In 2004, the BJP's India Shining campaign backfired...
I am not saying a campaign of that sort should be there, but they can make everyone know about the schemes.
For example, the beneficiaries of Ujwala, direct fund transfer, etc, and that the government has reached out to the needy.
Whenever we spoke, you have been against globalisation. Apple CEO Tim Cook recently told CNN that globalisation is a failure and it created a huge disparity between the rich and the poor.
I still maintain that globalisation has done more bad than good. I am happy that today, many people are admitting this. And developed countries are also saying that they have not gained from globalisation.
It means neither the beneficiaries nor the losers are happy. Therefore, we need to find a different path, the correct path.
What is the correct path?
Communism has failed. Capitalism has also failed to deliver. We have to find a third way, which is what the Swadeshi Jagran Manch has been suggesting -- that we should create such an environment that even in the rural areas, there are more small industries, more entrepreneurs and more local artisans.