Sangeeta Talwar, one of India's first women bosses, tells women how they can succeed in the cut-throat word of business.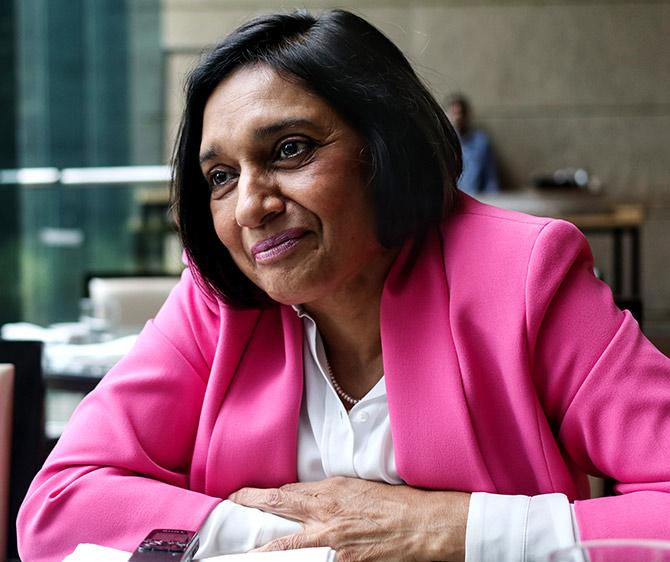 There's a reason why people look up to Sangeeta Talwar.
She was the driving force behind Maggi Noodles, a product that is now a staple in most Indian kitchens.
"India was the land of home-cooked meals, lovingly and laboriously cooked by the women in the kitchen," she says. "It was the land of rotis and rice. How could we convince them to even try something unfamiliar, something that looked like a worm and was ready to eat in two minutes?"
"We decided we would position as a substitute for home-cooked meals, but as something you tucked into when you were hungry at non-meal times, maybe in the evening, and something that mothers prepared for their children. We evangelised it though schools and once we had own the hearts of the children, winning the hearts of the mothers was not far away."
She was the first woman to handle such a major brand. She was also one of the first women bosses in India.
In a career that will soon span four decades, Talwar has worked in many companies including Nestle, Tata Global Beverages and Mattel Toys India Limited. She has been on, and continues to be on the board of directors of many companies including Castrol and GlaxoSmithKline.
She has distilled her experiences in a recent book, The Two-Minute Revolution: The Art Of Growing Businesses.
"If you are a woman and you want to work, you have to brave because you are going to face challenges. You have to have the courage to get past those challenges and not make them part of your psyche," Sangeeta Talwar tells Savera R Someshwar/Rediff.com.
You were one of the first women to work in the Indian FMCG (fast moving consumer goods) industry and to head a major brand, Maggi Noodles. What was the biggest lesson you learnt in your first year, a lesson that has stayed with you?
I can think couple of things.
When opportunity knocks, remember to open the door. That choice is yours.
And when you do open that door, don't waste that opportunity. Give it your best shot.
Don't look at things as being small or big. Small or big are comparisons that people external to you make to make you feel good or bad.
A job is a job. Even the smallest job needs to get done well for it to merge into a larger role, into a larger job.
I began with Maggi Cubes (a Nestle product); it was a small product for the company but, as far as I was concerned, it was not a disappointment. It was a job I was given and I decided to find the most innovative way to do it.
It wasn't easy. Nobody in sales was really interested. They used to joke about it. I have not mentioned it in the book, but the brand did make some headway. We managed to get it into more places than expected.
That was the window because of which I was later assigned to the new product group which was going to work on Maggi Noodles.
The other important thing that people don't realise is that you must build trust every step of the way. Your boss has to feel confident that if he tells you to do something, it will get done.
My daughter criticises me for using this line, but I like to say, 'It's a job to be done; just do it. And do it well.'
If your senior can't trust you to undertake things and execute them almost as well as they would have, you are not going anywhere. They are not going to give you more stuff.
That's how you grow, by getting to do larger things, things that are important in the eyes of the organisation.
I think I managed to build that trust with my boss.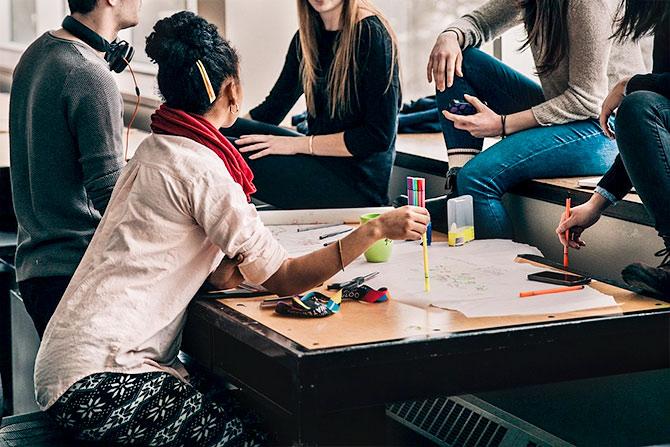 You headed a team at a time when there were very few women bosses. Did you get the trust or the yes sirs that a male boss would have immediately got?
You have to earn it.
In the beginning, they may take you lightly until you prove yourself.
What were the problems that you faced and how did you deal with them?
In terms of the work, I think a lot of people may not have listened to me in the beginning.
But once they see your sincerity coming through and the fact that you are knowledgeable in terms of what you are talking about... you know, you stack up to the job at hand... it changes.
You respect them for the work they doing; you are sincere in terms of what you want them to listen to, appreciate, undertake and execute. That, over a period of time, works.
I did have to be very tough sometimes because, when you are dealing with a large team and have limited time, you have to be efficient.
If people hadn't done their work, I would be tough on them. But if they had personal issues or if they were not well, then I would be equally supportive.
They realised you can trust this lady, but you better do your work otherwise she's not going to tolerate it (laughs).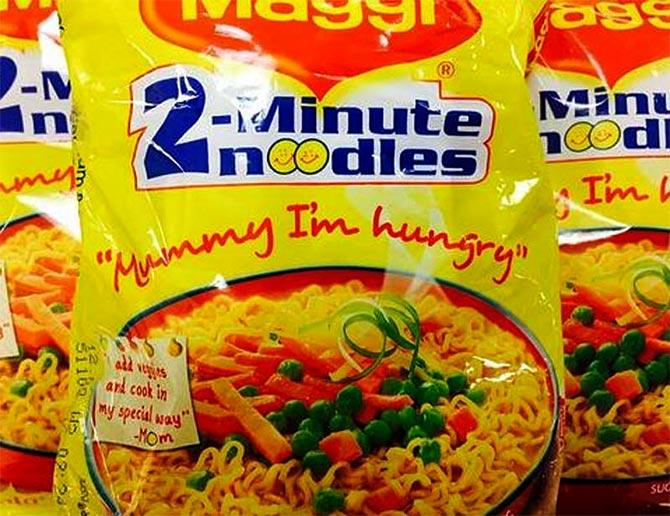 You were not just pioneering the way for women in the workplace. You were also pioneering a brand in India, Maggi Noodles. How did you find your way forward? Did you make rules along the way? At any point, did you feel a little worried?
Never.
Nestle never discriminated against me and I never asked them for any special favours.
There was an instance when someone forgot to book my tickets and I went through a lot of trouble on the train.
When I told my boss about this, he said I'll put out a circular saying we don't know how to treat our women. I replied that I would hand in my resignation letter.
He was perplexed. He probably thought, 'This woman is mad, I'm trying to help her out and she's saying I'll give you my resignation letter.' He said, 'Why, what's wrong?'
I said I didn't join the company to be put in a glass cage and kept in a corner of the office. I joined the company to help to grow the business and be a part of whatever comes with that.
'If you put out a circular like this, they'll mollycoddle me and leave me in a corner. And I don't want that.'
Even now, when I talk to young women who are, let's say, from Class II towns and they have picked up the courage to get a job or work on their own, they can't talk to anybody.
They cannot tell their brothers, their father, their mother, their employers what they are going through because everybody will want to protect them and take action. Which generally means they have to either give up their job or one or more aspect of their job.
If you are a woman and you want to work, you have to brave because you are going to face challenges. You have to have the courage to get past those challenges and not make them part of your psyche.
I want to tell you a story.
I was the head of human resources for Nestle India
I had two young business management trainee girls... this was in the mid-nineties. I sent them to the Nestle factory in Moga, Punjab, for training.
And from day 2, I started getting phone calls from their parents and from my boss, the managing director of the company.
He said, 'What did you do? Why did you send them there?'
I said, 'Sir, just give me two weeks.' I told their parents the same thing.
In two weeks, these girls went through a tough experience. It was a big factory, with nearly 3,000 people, most of them tall Sardars. There were just two women there -- a receptionist; the other one was probably a lab assistant.
They were management trainees, training on the line.
As the HR head, I believed that those who aimed for management must have on-the-ground, on-the-job training.
It took them about 2-3 weeks to take things in their stride.
When they returned after a month, they told me, 'We are sorry we caused you so much trouble. And we want to thank you. If you hadn't exposed us to this, we wouldn't have got the kind of confidence that we now have. You have equipped us to take on anything. We can go anywhere now.'
That's what happens when you give women exposure. You build their self-confidence. And it's important to do that because, otherwise, how do you become fearless?
It is very important for women to build their own self-confidence, to be a little brave and keep on enhancing their exposure and experiences.
Sometimes the people who love you a lot, they tend to keep you away from doing that because they fear for you. You have to get beyond that.