'Our total revenue in India, including exports, is around $1 billion. For us India is not just about revenue line.'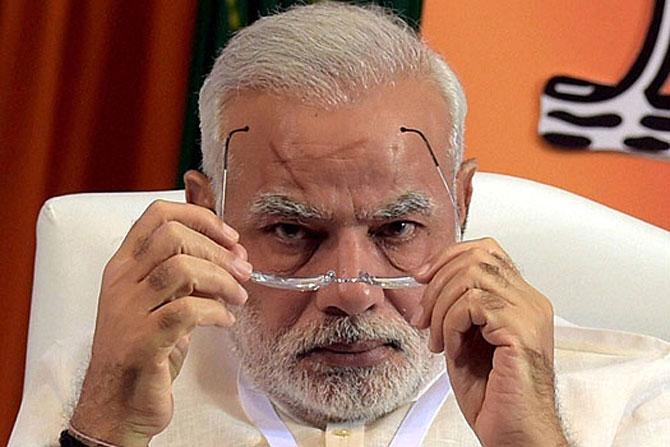 US-based $40-billion industrial goods giant Honeywell has just launched its 16th plant, a hydrocracker unit with application in oil refining, in India. The two years of Modi government have been full of optimism and energy, Anant Maheshwari, president, Honeywell India, and Steve Gimre, managing director, UOP India (a Honeywell subsidiary), tell Sudheer Pal Singh. Excerpts:
How do you rate the two years of the Modi government?
Our chairman and chief executive officer David Cote, who is also the co-chair of the US-India CEO Council, said last year that in the past two decades, he had not seen this kind of optimism and energy, both in the business community and in the government. And all this optimism has reflected in business on the ground, in the smart city orders and orders in the energy sector.
We have seen things moving. We are enthused by what the government has done so far. And there is a lot more to do.
We have the optimism about this government being able to do the things it is saying. We are aware of the complexity of India as a democracy and therefore keep our expectations realistic.
What are the main focus areas of Honeywell globally and in India?
Honeywell globally is a diversified technology major. We play in aerospace, automation and control solutions, which basically focuses at making core brick-and-mortar facilities smarter and performance materials and technologies associated with the energy sector.
Automobiles is part of the aerospace business. The size of the group is around $40 billion.
Our total revenue in India, including exports, is around $1 billion. For us India is not just about revenue line. We employ 15,000 people here. Around 8,000 of the global 22,000 engineers we employ are in India. That speaks volumes of India's importance to us. Also, in terms of investments, we have five engineering centres and seven manufacturing plants here.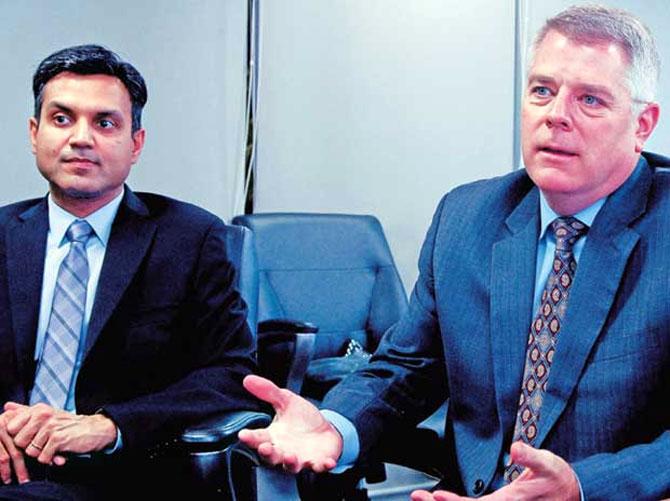 At what rate do you visualise the company growing?
Honeywell has been growing at twice the rate of gross domestic product growth. We expect 2016 to be a phenomenal year. We are seeing many long-cycle businesses coming in.
We had received a lot of new orders in 2015, which are translating into revenue in 2016. We are one of the players who make cities smart. This includes city surveillance, for example.
At the same time when a refinery upgrades from BS IV to BS VI, they have to make significant changes in processes. That is where our technology comes in.
We have been helping the public and private sector refiners in India to achieve these goals. Similarly, low-cost airlines are ramping up. We provide a lot of the avionics. We help airlines do a better job in terms of fuel-efficiency, safety and comfort.
For Honeywell, what is the size of the business opportunity opened by the move towards BS VI fuel? How prepared are you to take up this opportunity?
It is a step in the right direction. We're encouraged by the boldness with which the government is going about it. This will contribute significantly in cleaning the air in our cities. Many of our biggest customers globally are in India in the refining sector.
We're very well positioned, from a technology standpoint, to provide what the refiners need to meet the specifications. The size of the business opportunity here varies and depends on how far are customers from meeting these specifications.
What investments are you planning in India?
As far as engineering centres are concerned, we have two simultaneous investments going on.
A pilot plant being inaugurated now, which includes an investment of $5 mn on an installed base of around $40 mn already on this site. Also, in the Bengaluru engineering centre we are investing $200 mn in a new campus.
Honeywell globally has acquired more than 80 companies in the last 10 years. We have also divested around 60 companies over the same time. So the investment number is a moving target.
You are talking to the government on technology transfer for aerospace. Can you share details?
We are always in discussions with multiple arms of the government. And we are a technology company. We are keen to continue to participate in the capabilities the new government is creating around Smart Cities, Make in India and Digital India.