Sanjeev Vashishta, chief executive officer at SRL Diagnostics, talks to Deepak Patel about expansion plans and regulations for the sector. Excerpts: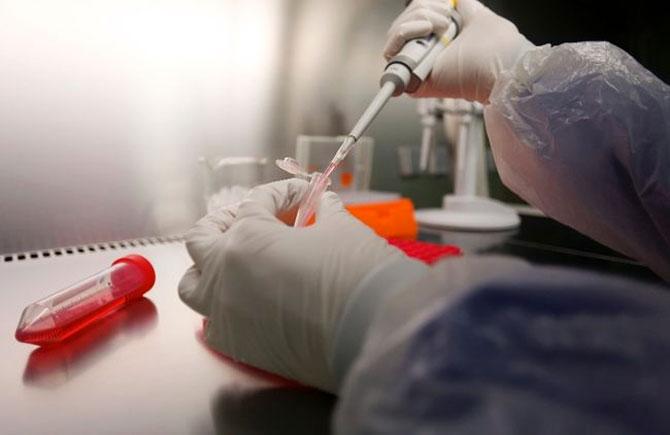 Last year, you said you'd be expanding into Dubai, Kathmandu and Sri Lanka. You said there would be two labs in Congo and nine in Nigeria by the end of 2015. How is the plan going?
We are starting our second lab in Virat Nagar, Kathmandu, which would be up and running in about three months. Because of the Madhesi problem in Nepal, it got slightly delayed. A second lab is coming up at Kandy in Sri Lanka. The first one was established in Colombo around 2.5-3 years before. The second one would start functioning by June 30.
Any challenges on the way?
Congo is a very tough and different terrain. We underestimated the problems. There are huge issues around manpower, supplies, vendors and distribution. The good thing is that we are starting a huge lab - in fact the largest lab in that country - on Monday. This would be our first lab in the African mainland.
In Nigeria, we have signed an agreement with IFC (International Finance Corporation), a local party and with GE (General Electric). There are four partners in that; a fifth partner is still eluding us. The plan was to open around 40 labs across four years. The fourth investor was taking some time, as they were unable to garner funds.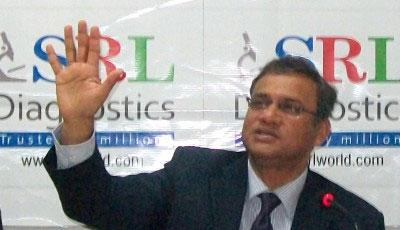 Therefore, we're going ahead with Plan B, the truncated version, according to which we plan to establish three labs by the end of 2016-17. The focus would remain on Africa. Kenya is also very much on our radar. Our model there is the local investors/partners invest the money and we run the lab for them.
Which other African countries are you planning to expand into?
Ghana is another one, on the western side. On the eastern side, we also have Mozambique, Uganda and Tanzania; they need some good quality testing facilities. Some of these countries have historically huge affiliations with India. For example, around 50 per cent of Kenyan doctors are of Indian origin.
Some of the service providers are already there, so this gives us an edge, as we are the largest in India and everyone knows us. The idea is to go into those geographies which are relatively easier to be in and start creating something.
What about places other than Africa?
We are also focusing to get into every Saarc (South Asian) country. We are already getting loads and loads of samples from Saarc and West Asian countries. We have a very large lab in Dubai.
The plan is to create two more labs in West Asia, in Sharjah and then in Abu Dabhi, by the end of 2016-17. On an operations and management basis, we'd like to go into Myanmar and Cambodia. Later, in Bangladesh and Myanmar, we intend to set up a lab, too.
You are in a PPP (public-private partnership) agreement with the governments of Jharkhand, Uttar Pradesh and Himachal Pradesh. Last year, you were also in talks with Assam, Andhra Pradesh and Kerala. What happened in those cases?
We have in the past eight to 10 months signed PPP agreements with the Jharkhand and UP governments. We only had Himachal before that. We are also doing teleradiology in Assam, so that is the fourth state. That is radiology, not pathology. We are also in touch with various other states.
This is a state subject -- we have to follow the process and it takes time. Right now, discussions to sign some form of PPP agreement are on with two-three northeast states. We are in touch with the Rajasthan and Madhya Pradesh governments, too.
Worried about the adverse reaction on people's health, the government has banned 344 drugs. Do you think the government should also be regulating diagnostics? What major steps do you think it should take?
There is no regulation whatsoever. We, for a change, the private companies, are asking the government to bring some regulations. Of 100,000 labs in the country, only 700 are accredited to NABL (National Accreditation Board for Testing and Calibration Laboratories), only 0.7 per cent.
Other labs are not following any rules, protocols and regulations. The least the government can do is to make the accreditation compulsory. That way, they would be following some system. This accreditation by NABL or CAP (the global accreditation system) would bring some discipline in our sector, something missing.
Ultimately, what must the government do?
Price control is its prerogative. They can keep doing it. The government's task is to take care of public welfare and also ensure the industry does not suffer, a tightrope walk. There are industrial bodies like Ficci, Assocham, etc, through which we are in discussions with the government and are trying to find a good balance. I think the government work should be left to the government. If they think price controls are necessary at certain levels for a certain time, so be it.
What has been the government response on making accreditation compulsory?
This (situation) has been on for many, many years. For the government, it might not be the priority today but some day, it will hopefully become a reality. So, we have to keep working.
Is each of your labs accredited?
We run the largest network of accredited labs. Having said that, not all our labs are accredited, for various reasons. NABL does not have the bandwidth to give accreditation.
At any point of time, five or six applications of SRL are pending with it. In our company, we have 550-odd doctors. Most of them are also NABL assessors and that is the contribution we are making to NABL. This is what we are doing to hasten the process.
The government should not depend on NABL. They should create more and more agencies equipped to give such accreditation. These things will take some time but an unduly long time has already been taken. Let us hope things change.