Enthused by India's financial inclusion drive, US-based Accion, one of the biggest micro finance organisations in the world, has renewed its focus in India. Michael Schlein, bottom, left, chief executive officer of Accicon, tells Namrata Acharya in an email interview the Wall Street and Silicon Valley are eager to participate in opportunities presented by the issuance of the small finance and payment bank licences, the expanded banking correspondent opportunities, and the Jan-Dhan Yojna. Excerpts: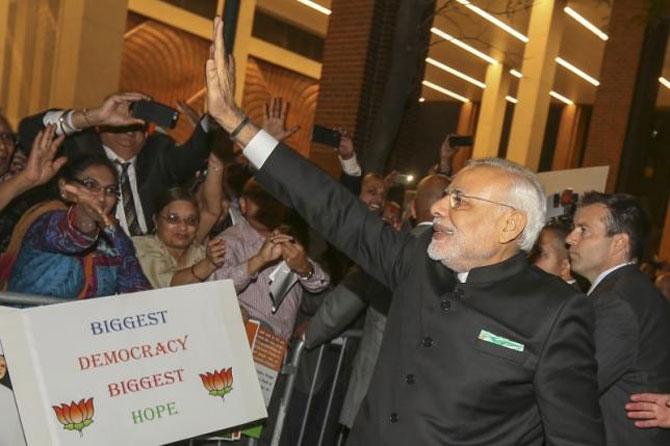 What are Accion's investments in India so far, and what are its plans?
Accion has worked in India for 10 years and has invested close to $30 million in a range of financial services and fintech start-ups. Examples of these partnerships include Swadhaar FinServe (Swadhaar), Saija Finance and IFMR Holdings. We also support innovative start-up companies aiming to develop new business models to serve these markets, including impact investments in Aye Finance, SMECorner, CreditMantri, and Varthana.
Will Accion look into starting direct lending operations (like a microfinance institute) in India anytime?
We typically pursue minority stakes in microfinance institutions that allow us to improve our partners' management, infrastructure, and governance. That strategy has allowed us to help to build 65 well-regulated, scalable micro finance institutions in 32 countries that collectively serve millions.
Accion has been encouraged by the recent policy changes aimed at improving financial inclusion in India, including the issuance of the new small finance and payment bank licences, the expanded banking correspondent opportunities, and the Jan-Dhan Yojana.
There is genuine excitement on Wall Street and in Silicon Valley to enter India and other developing markets, and use new services, ideas and resources to address financial exclusion. India should empower that desire whenever possible. The 'Startup India' programme is a great step from the Indian government to ease the process of starting and supporting new business ideas.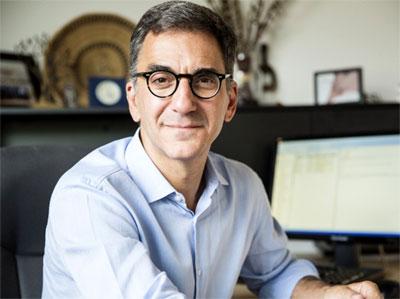 Which sector is Accion looking at for investing?
One sector where I think Accion can make the biggest difference is in micro, small, and medium enterprise (MSME) financing. India's MSMEs represent nearly 58 million businesses, create 150 million jobs, and account for 45 per cent of industrial output. Despite that, they're a part of India's 'missing middle' - they're too small to receive loans from commercial micro finance, and too large for support from many traditional micro finance institutions.
As a result, this missing middle must contend with a Rs 5 lakh crore financing gap, preventing them from expanding or hiring more workers. Accion's impact investments in Aye Finance and SMECorner both address this issue. We are also working closely with our long-term partner, Swadhaar, and its banking correspondent partner, RBL Bank, to launch a new MSME vertical aimed at this missing middle segment.
Will Accion look into investing in any of the proposed small finance banks or payment banks in India?
The work that India is doing to promote inclusive finance has the potential to help un- and under-served people and businesses access and benefit from formal financial services. One of the challenges small finance banks and payment banks face is fulfilling new capital requirement due to capped limits on foreign investments. That said, we are open to exploring new investment opportunities, including investments in small finance and payment banks.
Do you see India's financial inclusion schemes to be a success, especially the recent Jan-Dhan Yojana? Is there any scope to improve the plan?
India's financial inclusion schemes are a tremendous success. The Jan-Dhan Yojana underscores the importance of financial inclusion for India, its people, and its economy. More than that, it has helped to advance real programmes that are extending essential financial services such as life insurance, accident insurance and others at affordable prices to those who did not have them.
Goldman Sachs has been supporting MSME financial inclusion work for women-led MSME enterprises in India. Accion is conducting focused group research with 10,000 women graduates in India on challenges faced by them in accessing financial services. The first kick-off has started in Chennai, with support from ISB Hyderabad. The research paper in the form of lesson learnt in MSME financial inclusion will be shared with the industry sometime in fall.
Can you throw some light on Accion's global portfolio, and how does it plan to scale it up in years ahead?
Accion is working around the world to help the two billion people who lack access to savings, credit, insurance, and other basic financial services. We work throughout Asia, Sub-Saharan Africa, Latin America, and the US to provide millions of clients with the products, services, knowledge, and capacity they need to realise their economic potential.
For nearly a decade, we've been an impact investor through frontier funding, and today we're increasingly turning to new fintech start-ups that deliver financial products and services to the base of the pyramid better, faster, and cheaper than anything we've seen before.
Accion Venture Lab is an impact investing vehicle that provides seed-stage financing to 23 innovative fintech start-ups that use big data, social media, cloud computing, and biometrics to provide a range of financial products to the base of the pyramid.