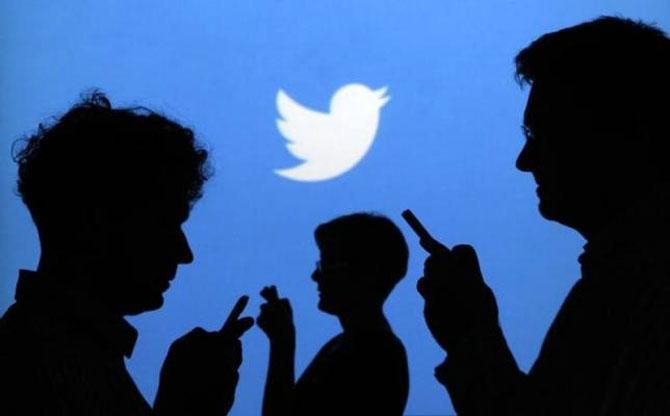 "As a high-potential market with $1.1-billion digital ad spend projected in 2016, we are bullish about Twitter's prospects in the Indian market," Parminder Singh, MD, Twitter, Southeast Asia, India, West Asia and North Africa (below, left), tells Sangeeta Tanwar.
Twitter has transformed from a technical tool that facilitated personal exchanges into a platform of open exchanges of communication. That's both empowering and daunting and you are now dealing with a landscape that will be a big challenge -- the different ways in which countries think about the value of open exchanges of information. So what does Twitter demand from its CEO?
Jack (Dorsey, global CEO, Twitter) is leading the company with a laser focus on Live, because Live is powerful for people and marketers, and it's our greatest strength. Being a live platform, Twitter is the first place where important things in the world happen.
When the presidential candidates want to make news, they turn to Twitter first.
When athletes want to celebrate, vent something, or even retire, they turn to Twitter first.
Our platform attracts influencers, celebrities, world leaders and gives fans an opportunity to interact with them at ease.
In the next few years, our growth is going to come from our focus on Live, simplifying our core service, investing in live streaming video and giving creators and influencers the best tools.
Why has Twitter found it difficult to widen its user base? I am talking globally. . . User growth has been sluggish compared with the exponential growth seen by competitors Facebook and Snapchat; your CFO himself acknowledged last year, "Non-users continue to ask why should I use Twitter?"
Why Twitter? To reiterate, because Live is powerful for people and marketers, and it's our greatest strength.
Twitter has never been more vibrant than it is now. We have the biggest total audience and largest revenue ever in our company's history.
We have grown our total addressable audience for marketers on Twitter from more than 300 million to 800 million by offering ad products targeting both logged in and logged out users.
In addition, the Twitter audience platform increases our targeting ability to reach over 700 million people who use Twitter and are using apps in MoPub's mobile ad exchange.
Twitter is one of the fastest-growing multi-billion dollar ad businesses in the world.
As announced in our latest earnings, on the revenue side, we did $2.2 billion in sales in 2015 up 58 per cent year over year.
How does your new algorithm affect brands?
If you're referring to the improved timeline, it is designed to help people see tweets that are important to them -- from favourite athletes, musicians, politicians to brands.
Brands that create quality content have always performed well on Twitter.
With this update -- whether it comes from a small and medium business enterprise, large brand, consumer, or athlete you follow -- the best content shines through.
We've noticed in our early experiments that people who have this experience turned on tweet and retweet more on Twitter -- and we believe this means that brands can reach a more engaged potential audience.
Throughout our tests, we also saw an increase in engagement for brands' organic tweets and an increase in engagement for tweets about live events.
Promoted tweets and promoted accounts will work the same way as always. Brands will still have access to the same suite of creative, measurement, and targeting tools to make sure their ads display to the right people, at just the right moment.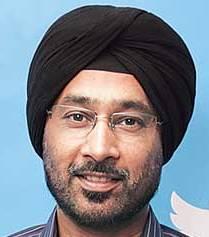 Twitter has been lately bullish on sales and online and offline integration. What are the key advantages it enjoys with a stronger sales presence and how fruitful have been your brand associations for India's market?
India is the growth engine for Asia Pacific at Twitter. India is the fastest growing sales market for the region in 2015.
As a high potential market with $1.1 billion digital ad spend projected in 2016, we are bullish about our prospects in the market and committed to invest in the market.
With a stronger sales presence, we are able to support more clients in their digital transformation journey. Video is one of the key trends that brands in India have started to value for its higher engagement and shareability.
Most recently at the #AutoExpo2016, 75 per cent of (18 of the 24) brands advertising on Twitter in conjunction with the show were using video on the platform.
Brands including Audi, Mercedes, Mahindra, Nissan and Tata Motors were all participating with integrated Twitter video campaigns.
To aid with innovation, we introduced First View and Conversational Video as new video/media-centric ad formats that allow brands to be extremely creative in their storytelling ability. Airtel and JLR India were among the first few in the world try out Conversational Video for their campaigns.
In relation, we are constantly innovating to improve the experience for our users and brands locally. One of the significant campaigns we are running is for @MakeInIndia, which became the first non-US brand to get its own emoji on Twitter to promote the country as a manufacturing hub.
On the customer service front, Jet Airways was the first Indian airline to launch Tweet-powered customer service.
#JetInstant is a first of its kind Twitter-based innovation that lets you check the lowest fare or view your flight status with a single tweet.
We launched #SmartCare with Reliance, a Twitter-based service that allows 120 million Reliance users to access and manage their mobile phone account on Twitter using the hashtag #SmartCare.
Users can manage nearly every aspect of mobile subscription including paying bills and recharging online, viewing and buying the best deals, tracking usage, and checking balance.
In summary, Twitter is about live connections, for users and for brands.
The top image is used for representational purpose only. Photograph: Reuters