'From global as well as a geographical perspective, India is right next to the US for KPMG.'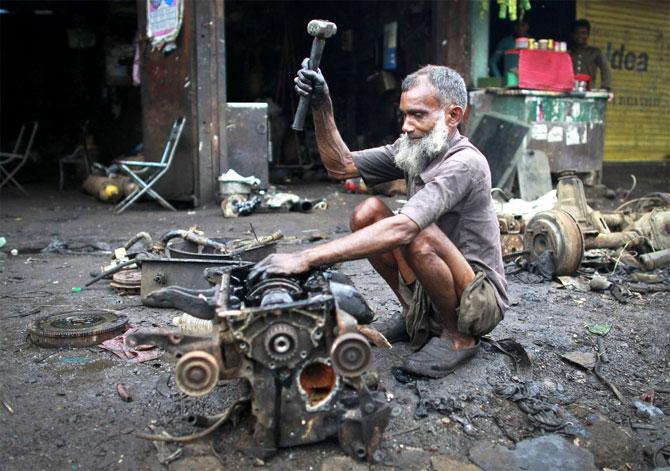 Organisations are focusing on how they are going to be much more nimble, much more innovative and that is the ticket to success, Mark Goodburn, botton, left, tells Sangeeta Tanwar.

Which are the key areas in business and which industries are undergoing major disruption?
From our experience of working with clients, we can say that they do worry about new entrants in the market - who can come in and displace them. They also worry about customer loyalty. Earlier, across the world people (consumers) were pretty loyal to vendors and service providers. That has changed a lot now.
The last piece of disruption relates to cyber security risk. Companies are asking questions as to how they can start managing all these disruptions, what is going to be the impact of such disruptions on the business systems. While industry optimism is high, the business environment continues to be challenging.

What are the key challenges before advisory firms like yours as you partner organisations that are trying to address challenges introduced by such disruption?
From an organisation's perspective I think there are a few changes that are important. Broadly speaking, the pace at which the change is coming has accelerated and will continue to accelerate. There is a need for consultancy firms like ours to link the depth and breadth of our skills together. I will illustrate this through an example.
Today you cannot touch the performance side without understanding the risks - you have to understand the global risks, associated geo-political risks, understand the enabling technologies that drive it and understand the tax complications involved.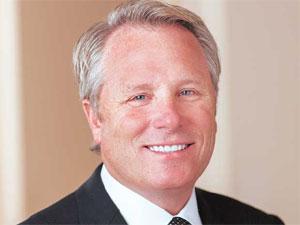 Today, when one asks us to touch the supply chain piece of work it's not only about one dynamic; instead it is a lot more about performance risks, global coverage and tax implications.
Also, the world is truly global at this point. From the smallest companies that we deal with to the largest and the youngest to the oldest, each presents us with a mature dynamics - be it a part of supply chain, be it a part of customer base or be it a case of technology.
In a digital and connected world, what are the key capabilities that organisations need to build to reform legacy systems and stay in tune with digitally connected consumers?
We are in a world where balancing the pace at which one adopts technology has to be a core competency for organisations. Having said that, organisations may find pieces of their business where technology deployment is faster than in other areas. The decision of deploying a particular technology relates to an organisation's vision of improving customer experience.
A lot of new technologies are available in the market. Accelerated use of mobile technologies can help organisations deliver a better consumer experience. However, even in such a scenario an organisation may decide to use old technologies for some part of their business.
Look at the airline business. They still run the planes using very antiquated technology - but they run fine. However, if you think about the investments they make relative to other areas of their business, particularly on customer experience, technology has changed a lot. It has changed the way customers secure tickets, get their boarding pass and determine seating preferences etc. All of this is pretty much current.
With the emergence of e-commerce businesses and start-ups, how has the advisory landscape changed for KPMG?
At the end of the day, it all comes down to the experience of the customer. So when you are adopting an e-commerce strategy what you are looking for is how to improve your interaction with the customer. A lot of companies operating in the business to consumer space that we meet say that they do understand technology is important but they want to understand how is it going to change their customer experience.
We tell them it may help them understand how they do commerce with their customers; help understand which customer is mobile and how they can get their average customer to buy more. Further, technology may help one to detect fraud and it may help in terms of linking your supply chain with the inventory.
For start-ups, the talk is really around transformation. It is real hard to find any organisation today which is really comfortable with its current business model. In fact, most companies say that they will change their business model in a significant way over the next two to five years.
So organisations today are going after transformation in two ways. Either they look at building relevant partnerships outside the organisation or they identify suitable talent within the company to carry out the transformation. Organisations are focusing on how they are going to be much more nimble, much more innovative in their part of business and that approach is the ticket to success.
Does this require you to hone a different set of skills and expertise?
It would be pretty interesting if one were to define people who are really successful in our business five years ago and prior to that. You will find a lot of commonalities. To begin with successful professionals in the consultancy business even five years ago were really smart people, they worked incredibly hard and were very loyal.
These three attributes are resident in every successful consultant. And these three attributes are still there, but going forward those consultants will be successful who have these three attributes layered on the top. These include being incredibly adaptive, creative and passionate about the clients' business. All successful consultants are a combination of all the six attributes. For the next generation, the last three attributes are inherent.
How important is India in KPMG's scheme of things?
I will put it this way: if I had to look at our analysis today which is different from a few years ago then in terms of revenue we are pretty bullish on the US, a situation very different from a few years ago. From global as well as a geographical perspective, India is right next to the US for KPMG. Interestingly, now many of our clients don't look at their business through a geographical lens, they look at it from customer-based lens. So the combination of both is very powerful.

This is not to say that the UK, Germany and Japan, China are less important. But I see some similarities between the US and India - high intellect, high productivity, a tendency to be extremely innovative. The two markets offer potential for growth with regards to industries such as financial services, telecommunications.
Add to these infrastructure and e-commerce. Put all this together and you can see why the US and India are going to be instrumental in the transformation of businesses irrespective of the challenges around us.
Photograph: Danish Siddiqui/Reuters