'If 100 per cent of Wipro's business is not digital, we will miss an opportunity.'
'All IT services companies have to reskill themselves.'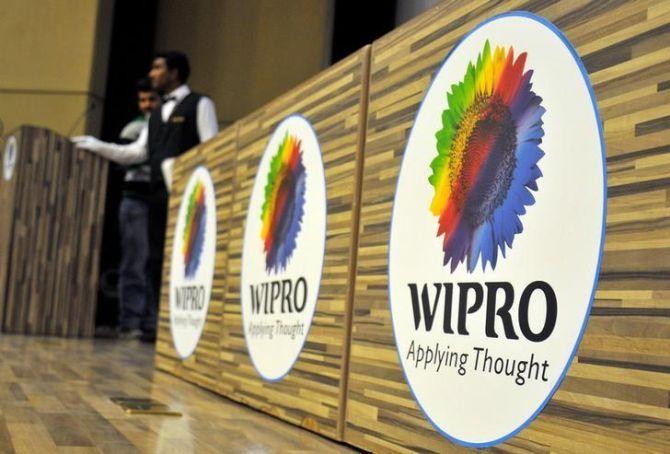 Wipro is one of the very few companies that derive a large chunk of their revenues from the 'digital' side.
Internally, it has been pushing for 'automation'. However, when it comes to profitability, the Bengaluru-based company has a long way to go.
In an interview with Bibhu Ranjan Mishra and B Dasarath Reddy, Wipro chief executive officer Abidali Neemuchwala, bottom, left, says while the benefits are going mostly to clients, they would start reflecting in the company's bottom line. Excerpts:
The demand in North America, especially in the US, is picking up after a lull. However, the regulatory constraints, especially regarding immigration, continue. How is Wipro preparing to handle the situation?
We have a strategy by which every market will be able to meet our requirements through local talent.
In some sense, the dependence on visas is minimum. We have done well on that.
In the US, 55 per cent of our employees are local, and in the UK the figure is around 33 per cent.
We have made good progress in every market we operate in. In some sense, that's not the main issue that worries me now.
Do you see growth bouncing back?
There has never been a time when every economy has grown. Even Japan is growing now. So I am optimistic.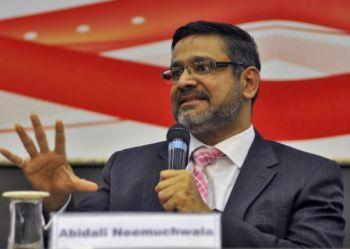 But how this translates into spending on technology is something we need to see.
In some areas, you see that happening, in some others there is slow decision-making.
So, there's a wait-and-watch approach.
Is there more expenditure on the digital side?
Absolutely. All the expenditure is on the digital side. Nobody is investing in legacy projects.
There is a feeling that Indian IT firms need to improve their capabilities to compete with global players in the digital businesses. Do you agree?
All IT services companies have to reskill themselves.
If you look at Indian heritage companies, they are in a better position than others because we know how to be agile.
And our balance sheets are stronger than earlier.
In the case of Wipro, there are client-specific issues, and last quarter you made a provision as one of your clients went bankrupt. How do you see these?
Those are unfortunate. You can't do much about them.
In general, more S&P companies are going to disappear in the next decade than they have in the past 50 years.
We do see client-specific issues but we are focused on our business.
Automation is happening and the headcount is reducing. But why are those not getting reflected in the bottom line?
This is the first time that our industry is undergoing a significant transformation.
We began like start-ups and had 20-30 per cent growth. So, this is the first time we are investing in transformation, which is expensive.
And it shows in the bottom line. Companies are investing and seeing some margin pressure.
For example, today 25 per cent of Wipro's business is digital.
In three years, if 100 per cent of Wipro's business is not digital, we will miss an opportunity.
Digital deals are smaller in nature. We saw a couple of announcements on big digital deals this quarter. Shall we see bigger digital deals?
We will. Earlier there used to be $3-5-million deals, but now we will see deals of up to $50 million.
How has been the progress of automation at Wipro?
Last year we were able to deliver productivity equivalent to almost 12,000 FTEs (full-time employees) through automation.
This will be a continuous process.
We invested early in the Wipro Holmes (a cognitive intelligence) platform and now we have deployed it at over 100 customers.
Photograph: Abhishek N Chinnappa/Reuters