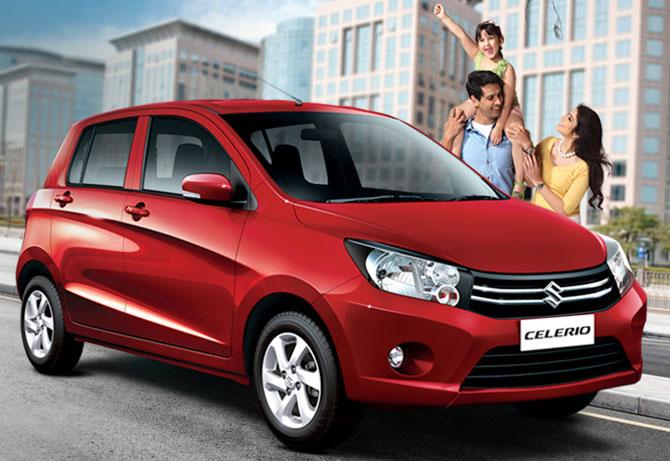 R C Bhargava (photographed below), non-executive chairman of Maruti Suzuki India, says car makers would be in a better position to adopt norms if government policies are decided and communicated well ahead.
In an interview to Business Standard, he talks on some of these and related issues.
Edited excerpts:

How will Maruti respond to the coming changes in regulations, such as on crash test norms, pedestrian tests, fuel efficiency and emission norms?

Governments worldwide have gradually tightened norms related to safety and on emission.
The same thing is happening here.
The industry accepts that norms will get tighter with the rise in volumes of cars.
In 1983, when we (Maruti) started, we were selling 35,000 cars. Today, we (industry) sell 2.6 million cars a year.
The general practice everywhere is that norms get announced adequately in advance to enable industry to develop capacity.
For Euro-V (emission norms), the changes are minimal in petrol cars.
In diesel ones, you need to put a particulate filter.
It will add to the cost.
We have the technology.

How much additional cost?

For diesel, Rs 22,000-25,000 a car. For petrol, it will be within Rs 5,000.
This will be passed on to the customer.

How will crash test norms impact the industry and consumer?

The frame has to be strengthened and air bags will be needed.
Costs will go up.
At the entry level, it might reduce the sale of cars.
The man who is upgrading for the first time (from two-wheeler to car) might get adversely affected; he is price-sensitive.
If it leads to a reduction in sales, so be it. The government is aware of the impact.

There was labour unrest at your Manesar plant. Are we seeing robots as a way to reduce human involvement in production of cars?

A lot of labour will still be required.
Manesar was a different kind of issue and nothing do with the manufacturing system.
We need to automate production for better quality, which is an issue.
If you look at the global auto industry, the number of recalls has increased tremendously.
The Indian industry has had more numbers of recalls in the past five years that it had in the past.
As the volume grew, the vendors couldn't keep the quality intact.

What is the personnel cost per car for Maruti?

Total personnel cost, including management, comes to three per cent of a car's net sales price (excluding excise duty).
It used to be two per cent.
The average car production per person (in our factories) would be 100-120. We are way ahead of anybody in India or Europe.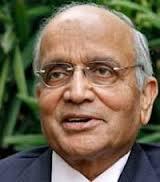 What are the other issues faced by the industry?

A major concern is always the long-term stability of policies and awareness of what a policy entails.
We have seen in 2011 that fuel prices make a huge difference on the consumption choice of vehicles.
Now, there is clarity on fuel pricing, since it is not being regulated.
We do not know the impact of the proposed goods and services tax on the tax structure.
Today, there is a lower excise duty on cars below four metres.
We don't know what the taxes will be on these.

Maruti is developing a mega research and development facility at Rohtak. What is the progress?

Our Rohtak facility can take care of the norms.
By next year, we will be complete in all respects.
We will be able to do research and development and testing comparable to anything Japan has. We used to send all our models to Japan for testing; all that can be done here.

There will be saving of time and money.

More and more players are entering the small car market. How is the competition there?

Competition will always be there and intensify.
You can't expect to remain competition-free in any segment.
Everybody wants a bigger share of the Indian market. You have to keep investing.

Who is setting up the plant in Gujarat? What kind of agreement does Maruti have for this plant with the parent company, Suzuki?

The money invested will be entirely of Suzuki in Gujarat. Whatever we have invested, we will get it all back.
That plant will be run as a no profit, no loss operation.
So, the cars will be supplied to us at cost, with no margins on it.
We will get the profit exactly as if we have made the cars.
The only difference is that we are not investing.
Even while not investing, I get the benefit. Suzuki is 56 per cent of Maruti.
They will get 56 per cent profit. It's a win-win situation for both of us.

What are your views on the government's Make in India programme?

People have not fully realised that one area where they will run into trouble is the supply chain.
Nobody is talking about it.
The critical item in manufacturing in India is the supply chain, not labour.
Workers can be trained but the supply chain is the problem.
We need better suppliers, which have technology and ability to invest adequately.
You can't employ a skilled worker if your turnover is less.

As a manufacturer, how do you the see the National Green Tribunal order on banning 10-year-old vehicles (in the National Capital Region)?

To some extent, it makes sense; to some extent, it doesn't. It is not that they have done something completely absurd.
However, I think they are also not fully informed of all the facts and modern technology. If you look at petrol cars, even a Bharat-II level has no significant particulate matter emission.

Petrol cars are clean as far as 2.5 PM emission is concerned. Instead of a ban, what you should do is to bring an effective vehicle inspection and certification system.
Automatically, old vehicles will go out when they fail the fitness test.
Diesel vehicles are all polluting as far as particulate matter is concerned.
The older ones pollute more and the Euro-IV ones less. For petrol, it is 1 PM and for diesel is it between 1 and 25 PM.

But, you can't ban diesel vehicles.
The National Green Tribunal has to look at practical solutions.
The real emission problem is coming from the older Bharat-II, Bharat-III trucks which pass through Delhi/NCR.
Diesel generator sets and construction activities are also major sources ofemission. Why are we not looking at these?