L&T chairman A M Naik says that for the economy to bounce back, you need a cut of another 50 basis points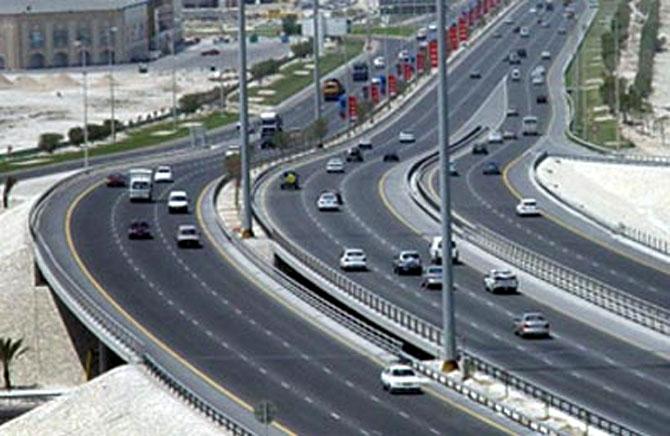 In the middle of this month, Anil Manubhai Naik, chairman of Larsen & Toubro, will complete 50 years in the company – something very few in India Inc can boast of. Naik says he is determined to retire in 2017 following which he would write his memoirs, tentatively named V to W (Village to World) and talks about the structural changes he is making in the company and his succession plan.
Calling for an overhaul of the public-private partnership model, Naik says while the government has articulated its vision well, the time has come for every ministry to have a monitoring cell with participation from industry so that work on the ground takes off. Excerpts from an interview with Shyamal Majumdar and Malini Bhupta.
The Reserve Bank of India has cut the repo rate by 25 basis points. Are you happy?
It's too little, too late. For the economy to bounce back as against crawl back, you need a cut of another 50 basis points. Not just that, banks have to pass it on. If banks don't pass on, consumer demand will not come back. Our infrastructure is high-cost because interest rates are as much as 12 per cent for some groups, which make projects unviable. Even L&T's interest rate is 9.2 per cent and that has to come down to 7-7.5 per cent. If that happens, only then other groups would see their rates come down to 9 per cent levels. No private sector project will take off at such high interest rates. The rate should not be more than 10 per cent.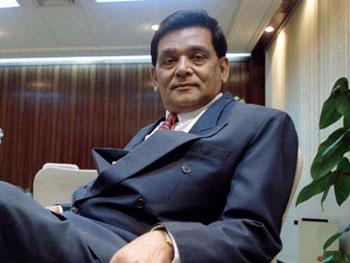 Much was expected from the Budget this year. Has the government done enough to revive the economy?

The steps are not adequate. Implementation is going to be our biggest challenge. For the last 10 years, we have talked about $1 trillion for infrastructure over five years. We need $20-25 trillion infrastructure to come in line with China. The government has articulated its macro policies and vision for the next five years; it's now time for implementation on ground. For that you need a very sound monitoring system. Every ministry should have a monitoring cell with a member from the two apex industry chambers. These people can give feedback to the government on what is happening on the ground.
What does the government need to do to make the public-private partnership model a success?
Our qualifying process needs to be reassessed, as the tender does not specify what the net worth of the bidder should be for a certain project. Also, projects under the PPP model are under stress as various parameters are not in place before the project gets started. When a company with a net worth of Rs 500 crore bids for a Rs 5,000 crore (Rs 50 billion) project, that's when the problem starts.
To kick-start the investment cycle, the government needs to start off with public sector projects because very few companies can invest in big projects. The rest are all restructuring debt. I don't see new projects under PPP for the next one year. Let the government not announce any new tenders till all the parameters are in place. For example, land acquisition is a huge problem. Though the government is trying to address it, the Opposition thinks otherwise. And then there is the issue of high interest rates.
You've been talking about restructuring of L&T for some time now. What is the progress on that?
I have restructured the company several times so that it becomes transparent and manageable. I will finish 50 years in the company on March 15 and I can say that I built it from the ground. We have sold many businesses and whatever is created is not what I inherited. The bulk of the businesses today have been created from 1999 when I took over. We have 21 verticals at present. We see 14 verticals out of these in future. Seven will either get listed, go, or be merged into other verticals. This has to be done in less than two years, which is when I leave.
Your managing director retires this year. Have you found a successor?
We are already looking for a CEO and it can be an insider or an outsider. We are also looking for CEOs for L&T Hydrocarbon, L&T Infotech and L&T Shipyard. We need at least a dozen CEOs. We have eight CEOs in place and will have three more by September, as two from the existing eight will retire.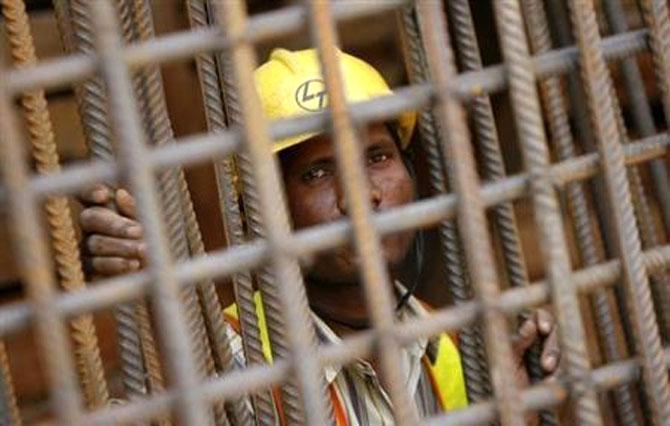 Is your succession plan in place, finally?
It is almost is in place. My successor will have a tough task as people will want to see a stronger person than me. I had 50 years and I was also very entrepreneurial. There will be one holding company and under that structure there will be 14 verticals, while some will be independent companies with their own CEOs.
Are you certain that you will not consider an extension?
No, I have decided. Unfortunately, I don't have the energy.
But you can stay on in L&T in another avatars, can't you?
At this point of time I am not thinking about it.
Would it make sense to split the company into separate units and list them?
That is what we will do. We have plans for L&T Infotech. In time, L&T will be 55 per cent of its size as the holding company and the remaining will be part of the overall group. All that I am saying is that seven companies will either be merged or listed and that it is significant.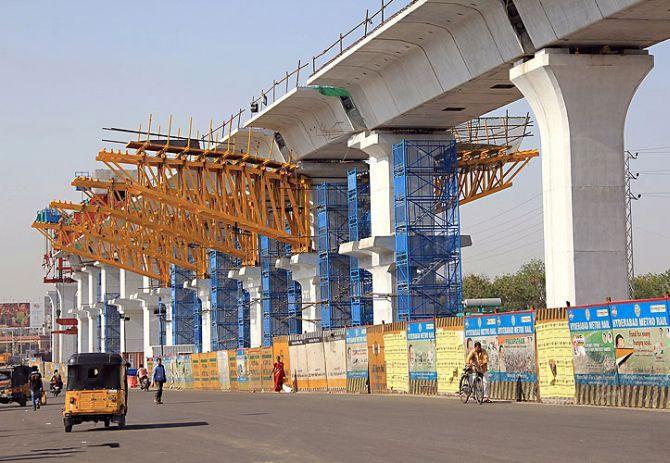 What does L&T plan to retain and what does it plan to let go?
That thinking has changed over the years. What is the absolute core is what we need to identify. We have sold 14 businesses in the last few years. What is there in L&T now is nearly core. The core keeps getting redefined every few years.
Is your plan to list L&T Infotech on track?
It would be listed in July 2016. If certain things work the way I think, it can happen even before that. We are looking for a top-notch CEO for the business.
What about defence and what do you expect will come to L&T?
We have built capabilities in weapon systems, defence communications and shipbuilding. I think by FY16-end we will start getting orders. In time we are looking at Rs 10,000 crore of orders.
Will L&T continue looking for growth outside India?
We went out when India was not growing and we managed to grow by 15-20 per cent. Our target is to maintain exports at 20-30 per cent. As long as there are big projects, we will participate. Like we are participating in the Delhi-Mumbai Freight Corridor, but the order size has to be really big.
In the December quarter, the margin in your core business declined. Is there stress building in the India business as well?
No. If you see our segment reporting there was stress in the overseas business, which was our learning. The segment reporting includes the overseas business. Two verticals had issues -- shipbuilding and hydrocarbon – which booked losses. But we have learnt from our experience. Our reliance on international business will not be required with Indian economy picking up.
How much pain is there in the international business?
There is stress in the hydrocarbon business. If you ask me today, there is no stress in other projects and we will make money in those. The stress in hydrocarbon will start seeing a trend reversal from FY16. And in FY17, we will get back to the growth trajectory we had two years ago. We have learnt and now we know how to do things.
Are lower oil prices likely to affect projects negatively?
New hydrocarbon projects may be scaled back internationally but those where 25 per cent money has been spent will go through. We expect hydrocarbon orders worth Rs 10,000 crore (Rs 100 billion) coming our way in FY16.