'One of the good things about our business is, if customers are under pressure and in a cost-cutting mode, we are able to provide more efficient solutions.'
'$15-billion target is an ambition, not an operational plan.'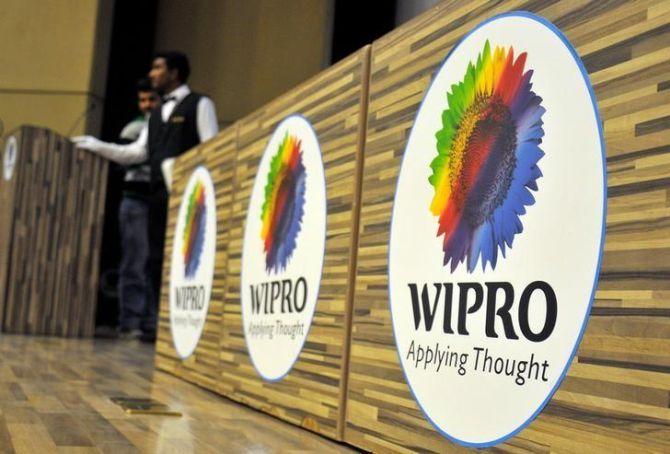 Wipro reported better-than-expected results in the first quarter and seems to have come out of its weak period. The firm expects growth from its investments in automation, artificial intelligence, and an uptake in business from BFSI (banking, financial services and insurance), energy and utilities. CEO Abidali Z Neemuchwala, bottom, left, tells Ayan Pramanik and Raghu Krishnan that they are in "a very lucky industry". Excerpts:
New client wins, are they coming at lower value?
It is about the services we provide to a customer.
All the new clients that we are providing digital services, they are coming at a better value.
For clients who we are providing legacy services, there is pricing pressure.
In digital, our expertise is unique, so we are able to command a bit of pricing premium.
It has been five quarters since you have taken charge, how has the market changed for the Indian IT services industry and Wipro, in particular?
We have been very lucky, because a lot of things we did not know five quarters back happened.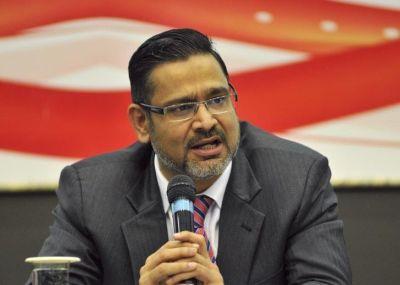 But since our strategy was good, it has not negatively impacted us.
One of them was localisation. We announced the strategy in the first quarter of last year, there was no Trump, no Brexit then.
It has worked very well. If you notice, we are ahead of the industry in localisation and it has had impact on margins. But in the long-term we believe it is good for us.
There is a significant positive change that has happened in the external environment. When I took over, oil price was down to $20 a barrel, which is now at 40s if not 50s and that is good news for us. So, our energy and utility business is doing well.
What are customers saying about large deals? Are large request for proposals dead?
Dead is an extreme word. The numbers are lower compared to earlier. The method of doing work has changed.
Wipro has seen a sharp rise in fixed-price or outcome-based projects during the past few quarters. Do you see this continuing?
This is a trend that has been there for long and I think it will increase.
As customers' comfort with us increases, they will give more fixed-price projects. In fixed-price projects, we have the advantage of managing our costs and, hence, drive margin.
Last year you talked about a $15-billion journey. Are you on track to achieve the journey?
That is an ambition. It helps do things that take you towards that path.
The number is not important. Will we say we did not hit $15 billion? Did we not meet the ambition?
Yes, we met the ambition, in spirit. That is not an operating plan. I feel very comfortable with the strategy and the direction in which we are going.
Ever since you joined, Wipro has been aggressive in acquiring firms in digital technology areas. Has that strategy worked out well with the company's growth?
On the whole it has worked very well.
Of course, we did not know that the HPS buy will give us headwinds in the health care space. From our perspective, they worked very well.
If you take the external events out, our mergers and acquisitions have worked very well.
Azim Premji has spoken about higher expectations from the US amid a global volatility. What does it mean for Wipro and the industry?
One of the good things about our business is, if customers are under pressure and in a cost-cutting mode, we are able to provide more efficient solutions.
When customers are in growth, cannot find talent, we are in a transformation space. We are in a very lucky industry, if you make the right moves we will grow in both cases.
When can we expect the digital technology business to offset the decline in traditional software maintenance business?
I believe both will grow. It is not that traditional services will decline.
Traditional services will grow at a slower rate, and digital services will grow at a faster rate.
When I joined the IT industry 25 years back, people were asking the same question about IBM mainframes, even today IBM mainframes exist.
There will always be a need, but majority will be digital.
Photographs: Abhishek N Chinnappa/Reuters