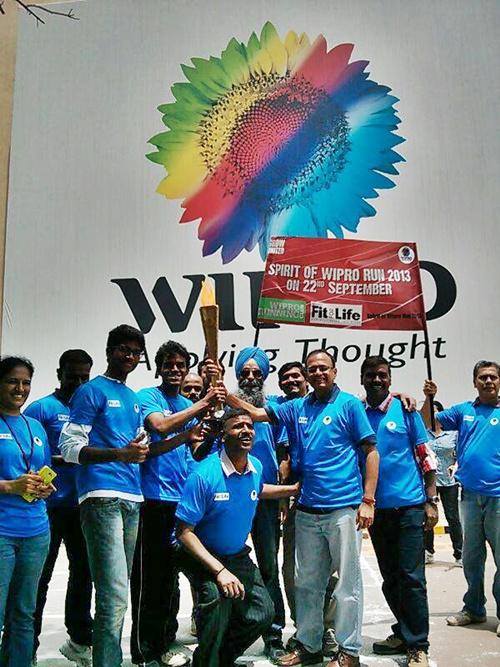 'As you become big, velocity suffers'.
'Customers and employees have huge respect for the organisation'.
'We have a strong hunting and sales force'.
Among the Indian IT services firms, Wipro's performance has not been very encouraging over the past many quarters.
With an aim of giving more power to the chief executive in driving futuristic areas and improve the day-to-day operations, in March Wipro hired former TCS veteran Abid ali Neemuchwala, photographed below, as the group president and chief operating officer.

In an interview with Business Standard, he talks about some of the initiatives he is driving within the organisation and how soon it will deliver results.
Excerpts:

What are the actions you are putting in place to address some of the challenges Wipro has been facing?

The initiatives that I have taken up are meant at addressing some of the foundational elements.
The focus is not on the quarterly results immediately, but on building the right foundation.
I am driving simplification across the organisation, which to me is a journey.
The other things are driving change, responding to customers faster, and talent transformation.
There are multiple structures in the firm. As you become big, velocity suffers.

What are these changes?
There is a larger change in terms of delivery realignment, which we kicked off 15-20 days ago.
We are trying to give a longer-term ownership of individual units to people.
This will help them to be able to respond faster to customer needs and drive higher levels of efficiencies where it makes sense.
For example, people with expertise in analytics, front-end technologies have moved to verticals where the front-end relevance is higher.
We have put in a team called the Integrated Solutions and Services Group, whose job is to mentor how to cross-sell more and mine the accounts better.

When you joined Wipro, which were the areas you felt the company was lacking?
Wipro is a pioneer in many things, whether it is engineering services, business process outsourcing or infrastructure services.
Customers and employees have huge respect for the organisation.
One way of measuring this is the tenure of the senior leadership team -- the average tenure of TK's reportees is 15-20 years.

But many in the industry seem to have grown in these areas much faster. . .

As I said, some of the things that we need to do are to integrate these and be able to monetise them better.
We are doing great things internally, but finally what matters is how much of it is being bought by the customers.
Though we are winning many new deals, the projects that get incremental revenues had been low, which means our annuity revenues have been low.
So, we are readjusting the business mix.

Sometimes, when we look at our hunting numbers (number of new client wins), it is higher than some of the better-performing companies.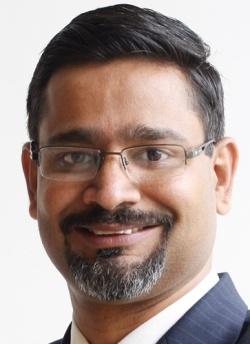 There are fewer large multi-year deals that are getting floated in the market now. Will it pose a challenge to annuity revenues?

As the deals get renewed, there is a new paradigm of delivering annuity application services, infra or BPO services using hyper automation.
There are large multi-billion deals that are coming up for renewal.
We are well-positioned because of Holmes (Wipro's cognitive platform) and investment in robotic automation.

Your profit margin is at an all-time low level. What are the measures you are taking to improve it?

Based on our business mix, we have decided to play in a particular margin band and we are quite comfortable that we will be able to maintain that range.

How many such renewal contracts are there in the market now and how are you placed to tap those?

One of the good things about Wipro is that we are a top-tier company.
So, we get the opportunity to see a lot of those deals.
We have a strong hunting and sales force.
The key is -- earlier, a lot of the competitions were with the Western suppliers, whose rates were high and delivery models were different.
Now, a lot of the competitions will happen with our peers because they are already incumbent over there.
So, the value proposition will change in terms of who will deliver higher productivity, higher automation and pricing, among other things.