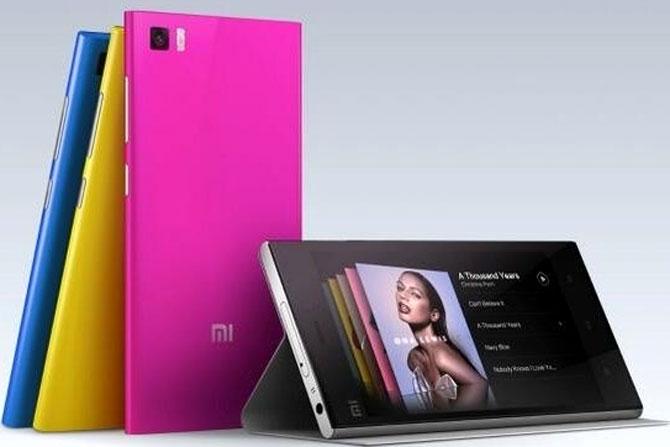 Global vice-president of Xiaomi Inc Hugo Barra, and Manu Kumar Jain, the company's India head, reveal their plans for the market to Arnab Dutta in an interview.
They emphasise a slowdown in China might not affect Xiaomi's hold over the market.
Excerpts:
How do you plan to capitalise smartphone content and services?
Barra: A few months ago, we invested $25 million (Rs 170 crore) in Hungama.
We are offering one year of free music and three months of free movies to a million users through MIUI8.
This is a big investment.
But, we want consumers to taste it.
This will eventually help build habit and people will start subscribing.
I believe the content revolution is under way in India and it will determine the future course for the industry.
India has a huge potential as most people will get first access to the Internet through smartphones, unlike China and the US.
And as network connectivity improves we will bring in products for the Internet of Things.
What other tie-ups are you working on?
Barra: We are constantly in talks for tie-ups, such as with Amazon, Zomato and Swiggy. In the case of Zomato, at present, we provide information on the caller identity of any seller registered with them.
We are working on a deeper co-operation, based on a revenue sharing model, which will add value to our offerings and increase traffic on their platform.
Earning additional revenue through content is key for us in China.
We are trying to replicate that here.
It also helps us provide devices at competitive prices, apart from adding to profitability.
How does a retail licence help you grow in India?
Jain: Various sellers offer Xiaomi products on our e-commerce site Mi.com. However, the retail licence will let us sell our products directly, which will increase our hold over the market.
Barra: We recently joined hands with Paytm and Mobikwik to strengthen our online sales.
Mobikwik is also helping us analyse the market.
With over 170 smartphone brands in the market, how does Xiaomi plan to grow its influence?
Barra: Innovation and disruption are important in a crowded market like India.
By launching MIUI8, we have created a category of smartphones bigger than a 5.5-inch screen size.
Other players will follow us, as they did when we came up with the first 5.5-inch smartphone.
Instead of coming up with models in every category, we focus on quality and services.
We are going after consumers who access the Internet through smartphones and buy online.
A targeted approach, I believe, helps in adding loyal customers.
China is facing a slowdown. What are you doing to hold your position there?
Barra: There are signs of stress in the Chinese market. Most of the 450 million devices sold annually are due to replacement buying, unlike India. However, growth opportunities lie ahead in smart homes.
Our online market share is 50 per cent there.
And the sales pattern is moving online from offline channels, which will benefit us in due course.