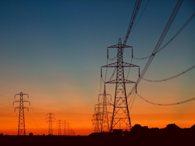 Started in 1857, Alstom is one of the grand old companies of Europe. In India, the French company traces its history to 1911, when General Electric Company started operations. Through a series of takeover, it is now part of the Alstom group.
A hundred years since, India is its top investment destination. In an interview to
Mansi Taneja
and
Jyoti Mukul
, Chairman and Chief Executive Officer
Patrick Kron
refused to put a number to the India target, but said 'we will move up in the coming years'. Edited excerpts:
India contributes 5 per cent to your group's revenue of about euro 25 billion. What is your target?

You can't put a target. We have to put the means to grow and if we are successful and get orders, it will trigger the future ones. From what we have, we will move up in the coming years.
In India, you are present in power, locomotive and mass transport businesses. Which of these will bring in maximum growth?

The government is focusing on transportation and infrastructure building. We are well positioned in power generation, transmission grid and rail transportation. We got the rolling stock order for the Chennai metro, it is the first step. If we get a contract for refurbishment of locomotives, it will be the next step. Hence, it is difficult to quantify.

You had a meeting with the prime minister yesterday. Did you discuss the issue of nuclear liability law, since it will impact the equipment supplier as well?

We do not consider ourselves to be a part of this (liability regime) since we do not take part in nuclear island (making. The suppliers for a nuclear island will be liable for accidents. If a nuclear reactor needs to stop at any point, for maintenance or no power requirement and there is a problem, even then it does not make us liable, since we are not building the reactor. But if the suppliers for a conventional island are liable, then it is an issue. It is extreme. We will make sure we are not exposed to these liabilities.

There is a perception that Western nuclear companies are looking for business here since their markets have shrunk. Do you think the Japan incident will fuel resistance to setting up of nuclear power plants in India and China?

This perception is not right. It is country-specific. For instance, in the US, CO2 emission from coal is an issue. France gets 80 per cent of its power from nuclear plants. Construction of nuclear power plants is going on there. As we speak, we are sending our turbines there. What is happening is a safety audit of the existing plants. The Japan incident, though, may slow down decisions on future capacity.
Alstom is present in the hydropower sector in India, but it is a segment which is not growing due to environmental and displacement issues. How do you see growth coming in this sector?

The government and regulators need to find out what is needed to feed economic development in social welfare. In India, the per capita consumption of power is one fourth of the Chinese. Do you think this is a sustainable situation? The power for all policy instituted by the government will be implemented and we are happy to support this. By the end of the day, it means some choices in energy mix. India is lucky to have enough potential in hydropower. Opportunities need to be addressed from the environmental point. If a project is delayed, it impacts us and ultimately the customers.

You have a joint venture with NTPC for renovation, modernisation and retrofit of existing power plants. Hydropower plants here are working at low capacity for a variety of reasons. Do you look at this as an opportunity?

If low utilisation is because of the dam, we can do nothing about it. We do not build dams. Forty per cent of our power turnover is focused on after-market service and retrofit business. We not only renew, but try to use the opportunity to improve performance and efficiency of power plants.

Alstom's joint venture with BHEL and Nuclear Power Corporation has not taken off as yet. Do you think there are issues of equity participation coming in the way?
The idea is to make it a tripartite joint venture where everyone contributes equally to the equity. This is still ongoing. We are still working the business plan which does not impact the ability to get orders. The idea is to have equal participation -  one third, but I do not think these are principal issues. There are issues about business plan and clarifying the details. I agree it is not moving fast but there is no reason to doubt that it is going to float.