'Jaitley should get the GST and multi-brand retail bills passed to achieve 9%+ growth.'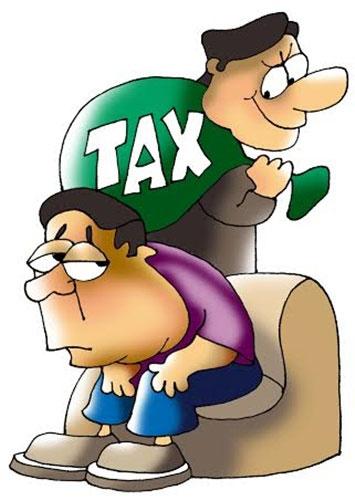 Kalpathi S Suresh founded SSI Ltd on January 1, 1990 with an initial investment of Rs 150,000 to train engineering graduates. The company became two entities, SSI Education and SSI Technologies with branches in India and the US.
When he sold SSI Education and SSI Technologies in 2006, the former was a Rs 400 crore (Rs 4 billion) company with 759 centres, and 800 people working for it, and the latter, a Rs 250 crore (Rs 2.5 billion) company with 5 facilities and 500 people working for it.
In an interview with Shobha Warrier/Rediff.com, Suresh -- bottom, left, who is now the chairman and CEO of Kalpathi Investments -- says the biggest advantage today is that there is no social stigma attached to entrepreneurship. Now, one can fail and still move on in life.
How was the start up scenario in the early 1990s when you launched SSI?
In 1990, aversion to risk was very high and starting a company was considered a risk. People wanted to work in other companies and not start their own. Hence, we never had a Google or a Microsoft.
As far as investments were concerned, unlisted companies did not get funds in those days. Banks did not recognise start-ups. The situation was such that even if you had a decent plan, banks refused to shell out money.
In my case, initially the banks just didn't understand our business. I went to many banks for a loan of Rs 250,000 to buy Sybase software. The banks just refused and said they would only offer loan for hardware.
When I was asking for lakhs of rupees as a loan, they offered a few hundreds!
Finally, when I showed them our cash flow, they became more confident and were convinced of our business model. They then gave 2/3 of our requirement and our relationship with the Union Bank continued to be great as they stood by us.
As youngsters preferred to work in big companies or in government organisations, getting talent was impossible for start-ups then.
Those were the days of License Raj and only the software sector did not need too much of government approval.
Also, in the early 90s, when you started something and failed, a lot of social stigma was attached to it. Naturally entrepreneurs went through emotional turmoil for trying out something new and then failing. That was the kind of atmosphere then. Much of it has changed today.
What were the biggest lessons you learnt as an entrepreneur?
Everything I got into, I achieved a reasonable amount of success before I sold it. I could identify the right opportunities, and also the right time to enter and exit.
The biggest lesson is there is a right time to enter and also a right time to exit.
What is your view on the Make in India initiative?
Make in India is a terrific move in the right direction. For the first time, the focus is on coming to India and doing something here. I am sure as a result of this, you will see high quality R&D initiatives moving to India.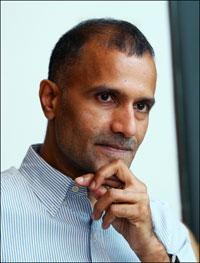 What will be your advice to youngsters who are keen on start-ups?
The biggest advantage today is that there is no social stigma attached to entrepreneurship. Now, you can fail and still move on in life. You should not be scared to fail, but, at the same time you should not start with a back-up option.
The biggest plus of the recent push on start-ups is that as this initiative is coming from the highest level at the government, it will give boost the confidence of young entrepreneurs.
Start-ups today are in an ecosystem of rapid growth. Now they are hitting Rs 0 to 100 crore in less than a year. That means you have to learn to manage the finance also.
Money management is as important as managing the company. If you don't have the necessary expertise, please ensure that you have a team to manage the finances. Every entrepreneur should realise that he/she will not be able to do everything.
I would tell young entrepreneurs if you strongly believe in an idea, go for it, but you must do proper homework before you start. You will get recognised and will be amazed at the kind of success you achieve.
Why did you decide to be an angel investor after selling SSI Ltd?
With my experience, I felt I could guide budding entrepreneurs. And it doesn't take huge money to build new companies.
What do you think the finance minister should do in the Budget to achieve 8 to 9% growth?
He should channelise CSR (corporate social responsibility) money for infrastructure development, and also go for a one time settlement of all pending tax disputes to augment funds.
He should cut corporate and personal taxes.
He should divest PSU and PSB shares to a considerable extent.
He should create a dedicated National Development Fund to provide electricity, water, basic infrastructure, irrigation, power, healthcare and education in all the villages
He should get the GST and multi-brand retail bills passed to achieve 9% + GDP growth
Where do you see India in the next 5 years?
In the next 5 years, India would have a few first of its kind products, and it is not going to be in software.
I am confident that we are on the threshold of becoming a developed economy.
Illustration: Uttam Ghosh/Rediff.com
Kalpathi S Suresh's photograph: Sreeram Selvaraj