'I expect a global financial problem in the latter half of the current financial year or in 2018, especially in the US.'
'The next time we have an economic slowdown, it's going to be very, very bad and will impact everyone.'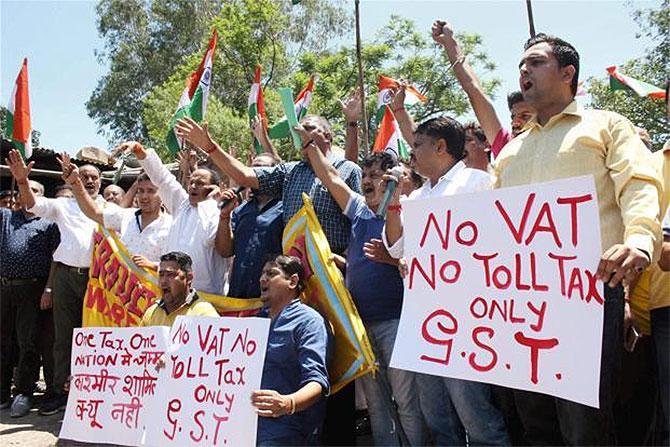 As the global equity markets continue on their journey north, Jim Rogers, bottom, left, chairman of Rogers Holdings, tells Puneet Wadhwa that he expects a correction, going ahead.
His decision not to invest now is not India-specific, but has to do with the problems relating to how the major global economies are shaping up.
India has implemented the biggest tax reform in history - the Goods and Services Tax (GST). What are your thoughts on the development?
With the implementation of the GST, Prime Minister Narendra Modi has done what he said earlier.
If the GST can overhaul the tax system in India, it will be wonderful. This is the best thing to have happened to India by a politician since its independence, ie, in the past 70 years.
What do you expect from the government in the remaining part of its tenure? Do you see populist measures taking centre stage with the 2019 general elections in mind?
Well, Modi has done many populist things in the past.
I think the last Union Budget had a number of populist measures as well.
But, I don't know how populist the GST will prove to be, as it is likely to disrupt a lot of people's lives.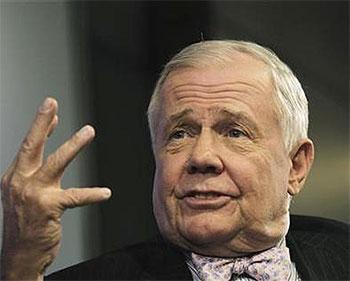 However, in the end, the measure will be good as it will overhaul the tax system in India.
With the elections coming up in 2019, I am sure there will be other populist measures.
Every politician in the world prepares for elections by giving away as much as he can.
What's your view on India now as an investment destination? Are you planning to invest here?
No, not yet. That's because I am not investing anywhere in the world right now. I am worried about the global financial markets and hence, I am in a wait-and-watch mode.
If the US, Japan, or any other major market has problems, it will be a bad one.
I am worried that the next time we have an economic slowdown, it's going to be very, very bad and will impact everyone.
My decision to not invest now is not India-specific, but has to do with the problems relating to how the major global economies are shaping up.
So, what's your view on the global financial markets from here on? Is a crash coming soon?
I expect a global financial problem in the latter half of the current financial year or in 2018, especially in the US.
The US is the largest debtor nation in the world now, and its debts are mounting.
Its stock markets are at an all-time high and the central bank is continuing to raise interest rates.
I expect problems in the financial markets sometime later this year, or in the next year.
What factors will trigger a correction?
There are many things. It is always a combination of factors that we don't expect.
In 2007, Iceland went bankrupt and most people didn't know there was a country by that name and that it was running into a crisis.
And then Ireland went broke. And then Bear Stearns went broke. Lehman Brothers, too, went broke.
Problems spiral like that and then cause a crash across the financial markets.
There are many states in the US that are bankrupt now.
There are pension plans as well that are adding to the burden.
So the financial crisis can be triggered by the bankruptcy in these states, which most people don't even know about.
It usually starts at the places we are not watching and then it spreads.
What are your views on gold and oil prices?
I own gold, but I am not buying more at these levels. If gold dips below $1,000 per ounce, I hope I'm smart enough to invest then.
Over the next few years, I think gold prices will go much higher. But before the rally, I expect prices to correct, which will be a good entry point.
In India, too, the government is trying to do its best to discourage people from buying gold.
So there are many things that can trigger a correction in gold prices.
Oil prices, in my view, are in the process of making a complicated bottom.
Over the next one year, oil prices can hit $30 and rally to $100 levels as well in the case of a war.
Bitcoin and other crypto currencies have caught investors' fancy of late. Have you invested in any?
I have no investments in Bitcoin -- I wish I had.
We do know that the world has many problems with money right now.
A number of things in our lives are being guided and solved by the computer, so we will have computer-money eventually.
Whether it is Bitcoin or not, I don't know, as there are a number of crypto currencies and it is difficult to say which one will win at the end.
What I do know is in the future, money will be on the computer (virtual), just like everything else!