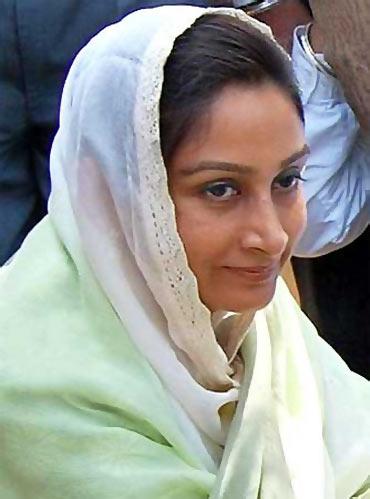 'It is a suggestion to allow non-food as a small percentage of the business and everything has to be made in India. For multinationals who are looking to come into food retail, this is a new model in a new country. They are hesitant, so they demanded this,' says Food Processing Minister Harsimrat Kaur Badal.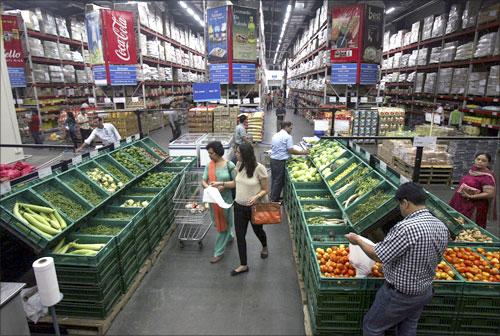 The first in the government to take up the Maggi controversy while going against the regulator, Food Processing Minister Harsimrat Kaur Badal has been in the news lately for trying to get in foreign investment in food retail.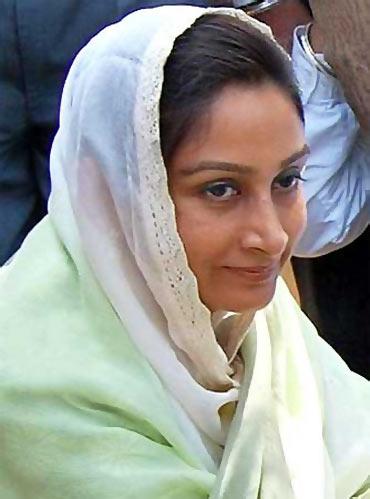 Badal, image, left, spoke to Nivedita Mookerji on several issues ranging from FDI to demonetisation.
It's been some months since 100 per cent foreign direct investment in food retailing was announced. How would you assess the success of that policy?
FDI in food retail was announced in the last Budget. It got done by July. I would say the industry response has been positive. I went to the UK, France and Italy recently, and the feedback was good.
But while a lot of multinationals are looking towards India, they are interested in local partners because of the different way of working here. Therefore, I wanted to have a platform for companies to meet. World Food Forum to be hosted next year in New Delhi in 2017 will serve that purpose.
So, whether it's UK's Tesco, France's Auchan or anybody else, they can find the right local match.
Where all are you travelling to woo international investors in the food sector?
I plan to go to Japan next month. I'm visiting all food importing nations, and those which want to invest in India. We are working towards big retailers coming, but some want homecare products also besides food to be in their stores.
There's a suggestion we are looking at that depending on what kind of investment you make at farm-gate level, a certain percentage of that may be allowed to be invested in non-food or homecare part of business. All products sold in the stores will have to be made in India.
But won't allowing sale of non-food products categorise the stores as multi-brand?
It is just a suggestion to allow non-food as a small percentage of the business and everything has to be made in India. For multinationals who are looking to come into food retail, this is a new model in a new country. They are hesitant, so they demanded this.
I'm making a list of suggestions and concerns. It doesn't mean we have agreed. Ultimately, the Cabinet will take a decision. But the view is that allowing non-food would increase the footfall in stores.
Informally, when you are talking to counterparts in other ministries and departments, what's their feedback?
We haven't had any formal meeting. Since the BJP decided categorically that FDI is only for food, we have to as a government take a decision. But, there's huge interest. Everyone wants local partner.
Did Carrefour show interest?
No, not Carrefour. Auchan, the biggest chain in France, is keen. Their model to work directly with farmers suits India. Executives from Auchan are expected to come to India in January to hold further meetings.
Will Tesco enter the food business through the same JV it has with the Tatas?
Tesco had some policy issues which we have cleared with the finance ministry. It has been sorted. They are keeping their options open, whether it would be through the current joint venture or separately….
Not just foreigners, even Kishore Biyani (Future Group) and Reliance are all interested in food retail with FDI.
What about Walmart? They were doing a feasibility study, but are not so enthusiastic now. Isn't it?
I think Walmart is looking at a model and are keen to open food stores in India.
When is the first set of stores expected?
I would say stores should open by 2018. Any big chain will look at opening a couple of hundred stores.
Apart from Future and Reliance, who are the other local companies keen on food FDI?
A lot of regional players, including from Andhra Pradesh and Maharashtra, are open to it. I see a lot of local things coming up. Retail is worth $600 billion and food forms 65 per cent of it. We are looking at trebling by 2020.
Processing is only 10 per cent of what we produce, while in Malaysia and the Philippines it's 70 to 80 per cent and in the West it's 80 per cent. We are way more ready for more than 10 per cent.
Do you think the Maggi controversy was a setback for the food sector?
I look at everything positively. It was a setback for Nestle probably, but it brought into focus a host of issues including the working of the food regulator -- FSSAI. The FSSAI issue has been sorted, we are looking at a set protocol for testing in labs now.
Again, the issue of heavy metal in Coke, Pepsi came up in Parliament recently. How can that be resolved?
We are bound to ensure the safety and health of the people. Whenever such issues are raised, we ensure things are set right.
Coming to the burning issue of demonetisation, don't you think it has impacted people adversely, especially ahead of elections, including in Punjab?
Whether it's going to war with the enemy, against narco-terrorism or corruption, the entire country suffers. When you have gone to war against black money, so entrenched over the last 70 years, of course it's going to cause inconvenience to a whole lot of people. Some who deserve and some who don't. Its only our prime minister who's had the guts to do it. He had to do it all of a sudden, like a surgical strike.… The role of opposition is to ask questions, why are they stalling Parliament?
How would demonetisation impact elections as trade has been hit hard, isn't it?
I think people largely are happy and it would impact the elections positively…. It's true in the shops you don't see crowds as everyone is on saving mode. People are deferring spending. We are meeting our basics. Maybe in urban areas, the consumption will come down, but it's all temporary. As soon as market gets flooded with money, people will go back to shop.
Any big expectation from the Budget?
With the kind of foresight the PM has, I don't think the demonetisation process will go in vain. From what I understand of him, he has planned long term, and his planning will be reflected in the Budget. He asked for 50 days from people, and there's no gain without pain. There has been pain already, so gain will follow.
Image: File photograph of a Best Price Modern Wholesale store, a joint venture of Wal-Mart Stores Inc and Bharti Enterprises, in Zirakpur, Punjab. The two partners announced the end of their joint venture in October 2013. Photograph: Ajay Verma/Reuters.