'Economically, if there are too many losers, macro-demand will suffer and undercut growth.'
'In more developed societies, the issue is resolved through the provision of safety nets, which don't exist in India.' points out T N Ninan.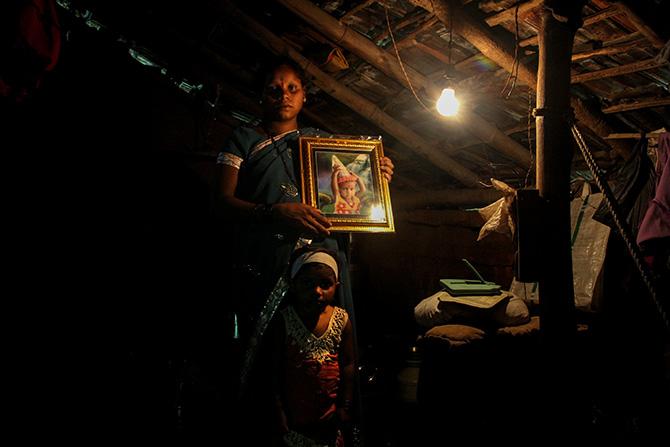 It is quite possible that the macro-economic news will get better from now on, as the shock waves caused first by demonetisation and then by the goods and services tax subside into ripples.
Quarterly growth rates will improve, companies will start reporting better results (indeed, they already have), the manufacturing sector will begin to do better, and exports might sustain their recent recovery.
If all of this happens, the government will not need to be quite as defensive as in recent months. Indeed, if the numbers climb as expected, you should expect Mr Modi to throw a flurry of counter-punches at the many critics who have found voice in recent weeks after the growth figures slumped.
Even if that happens, though, small businesses may not be celebrating; nor, it seems, might ordinary workers.
For both groups, these past 12 months have perhaps been the most trying in recent memory, without any certainty that things will return to normal any time soon.
Granular reporting from business hubs as well as anecdotal accounts present a broad picture of disruption, dislocation, tax uncertainties, extended credit cycles, loss of business and loss of jobs.
The effects of demonetisation should be transient, logically speaking, since things should revert to the status quo ante once cash is back in the system.
But sometimes things don't revert to the mean. Skilled workers who have gone back to their villages may not return, or a businessman with limited means does not have the capacity to start up again.
As for GST, it should end up being good for the system but poses a structural dilemma, in that it was designed with the specific intent of getting more production to come into the organised sector and get covered by the tax net.
Perhaps unintentionally, the onerous reporting requirements and (partly flowing partly from that) extended credit cycles have put small businesses at an additional disadvantage compared to the pre-GST situation.
Sectoral accounts from different parts of the country suggest that many units have either scaled down or simply pulled down their shutters.
As Indira Rajaraman has argued with clarity in Mint (Further reforms are required for GST to succeed, November 3), the situation cannot improve unless the government dispenses with the basic requirement of matching vouchers before tax credits are given -- a point that others have argued.
Such voucher matching was intended to close escape loopholes for tax evaders, but it has had the unintended consequence of payment disruptions, flowing from differences in reporting cycles; the primary sufferers are small businesses.
R Jagannathan, writing in Swarajya magazine (Why Modinomics will cull the weak and the unviable, leaving India stronger), recognises the core of the issue and calls it Darwinomics.
While acknowledging that 'human beings need to be protected from… government's follies', Jagannathan nevertheless endorses the idea of weeding out the weak so that the system as a whole gets stronger.
But the weak are people too. And economically, if there are too many losers, macro-demand will suffer and undercut growth.
In more developed societies, the issue is resolved through the provision of safety nets, which don't exist in India.
In a democracy, this can lead to a powerful blowback. The Gujarat elections next month could provide a pointer to the public mood.
Meanwhile, what demonetisation and GST have done runs counter to the Modi government's thesis on employment.
Namely, that since it cannot create all the jobs required, the solution is to create an entrepreneurial society and new businesses.
The thesis was always open to question. Now, surely, hopes on this front must have dimmed.
IMAGE: Mamta Gurunath Savar holds a photograph of her daughter Roshni, one of 254 children who died of malnutrition last year.
Mamta and her other daughter Shalini live in Petranjani village, Mokhada taluka, Palghar district, Maharashtra, in Mumbai's backyard.
Photograph: Uttam Ghosh/Rediff.com