InMobi chief says he belongs to the camp of investors who would rather support an entrepreneur on his conviction and gut feel than just numbers and figures.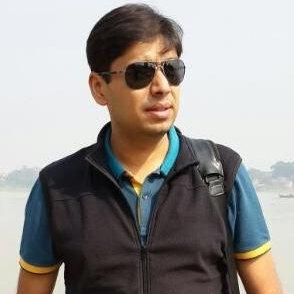 Naveen Tewari loves cycling but over the past few years, he has been keeping his first love waiting.
The co-founder and chief executive officer (CEO) of InMobi, a mobile advertising company and an angel investor, Tewari has not had the time to hit the road on his bicycle or catch up on reading biographies, his favourite genre.
All his time, says the HarvardBusinessSchool and Indian Institute of Technology (IIT) Kanpur graduate, is dedicated to building his firm. Leisure, if at all, means family.
Between InMobi and family, Tewari indulges in investing in start-ups.
"As your business becomes larger, you want to know what is happening around. One of the biggest motivation for me and my co-founder was to learn and see what is happening in the market; see what next generation of entrepreneurs are doing. This has been the biggest motivation to investing in start-ups," says Tewari.
Investing in start-ups also stems from Tewari's desire to contribute and give back to a community that he is part of.
Tewari, who is also on the board of Paytm, an e-commerce shopping website, has so far invested in about 25 start-ups, pumping in around $100,000. He says though he has invested in these start-ups, he does not compete with any of these.
"We don't compete with any of the companies whether they are in food tech, payments bank etc…but they have a very strong synergistic relationship with each other. So, we try to understand how we can create a platform to service these guys over a long period of time and create products for them," says Tewari.
Tewari grew up in a family of IIT professors - his ¬father and his paternal grandmother were both IIT professors. To his fellow investor friends and entrepreneurs, Tewari is known as the investor with a warm and friendly smile.
"Tewari has a warm smile. One can approach him without any inhibition. He has amazing clarity and is very professional," says Anil Joshi of Unicorn India Ventures, an early-stage investment fund.
To invest in any venture, the first aspect he looks at is the passion and hunger an entrepreneur has with regard to his venture.
Second, if the entrepreneur is solving a problem which is more than being an incremental solution or a disruptive one for the society.
"Frankly, as an entrepreneur, you can do only one thing and be a part of it but through investing in different ventures, you can be a part of something new and what others are trying to build," Tewari says.
The 38-year-old investor prefers the word advisor to mentor.
"I think every entrepreneur is looking around for some advisors who they could just reach out to in a hurry and ask a couple of quick questions. So, you give them such advice. I won't call it mentoring. It is too heavy a word."
Tewari says he belongs to the camp of investors who would rather support an entrepreneur on his conviction and gut feel than just numbers and figures.
"If the entrepreneur has the drive and hunger, then I would support him to the hilt, come what may."
This, Tewari says, is also an attribute he admires in Masayoshi Son, a Japanese businessman and founder and current CEO of SoftBank Group. SoftBank is an investor in InMobi.
"I am not a big fan of investors asking for revenues upfront. Investors seeking numbers are being too myopic. However, I personally believe in creating a product with clarity in mind on how one thinks revenues can trickle in."
Though he has invested in about two dozen start-ups, he says it is too early to say which has been his best bet as one needs seven to ten years for investments to bear fruit.
A word of caution for entrepreneurs, however, is to be settled in their mind and ensure they would build a good product than be valuation-driven. "Capital never builds great products," says Tewari.
NAVEEN TEWARI'S INVESTMENT BOOK
Total start-ups invested in: 25
Amount invested so far: $100,000
Investments include: Zimmber; Razorpay; LetsVenture; Mango Games; Undisclosed; ZAPR; Mettl
Exits: None
Best investment: Yet to come