While most brokers have upgraded their backend systems to trade, their front-end systems have not been upgraded.
They are not compliant with Sebi's interop circular of November 2018 and no one seems to be either aware of this, nor has anything been done about it so far, explains Debashis Basu.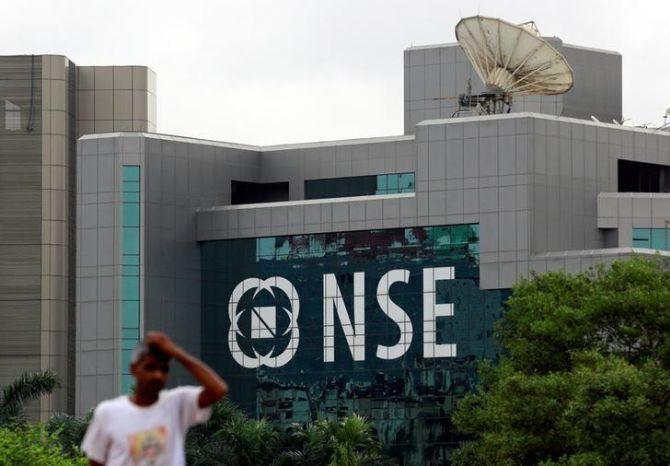 On February 24, the National Stock Exchange suffered a technical outage that wiped out almost the entire trading session, barring the first 50 minutes or so.
As I wrote, the handling of this episode was inept.
A series of things went wrong, such as the disaster recovery site did not work, interoperability did not work, and there was no communication from the NSE, until 3.17 pm, that the market would restart.
By then, big brokers had squared off intraday positions, assuming that the market would not reopen.
The outage caused a serious embarrassment, not only for the NSE but also for the Securities and Exchange Board of India and the Government of India.
On that very day, Prime Minister Narendra Modi was in a Webinar, urging foreign investors to tap investment opportunities thrown up by the government's decision to privatise several public sector entities.
A market stoppage undermined that message, leading the finance minister to say that the NSE 'glitch cost the government immensely'.
The finance minister mentioned the failure of 'interoperability between the two exchanges'. She has later said the Sebi chairman had assured such events would not happen in future.
If the NSE has suffered 10 glitches in less than four years, an 11th one is very likely to come soon.
In quickly coming to the defence of the NSE, a Sebi press release of February 24 had pointed out that other countries also faced market outages.
If the finance minister has been told the next time the NSE went down, trading will move seamlessly to the BSE, sorry, that will not happen.
Here are some facts on the ground regarding interoperability, which no one seems to have addressed so far.
Interoperability: The facts
To start with there has to be an admission that interop failed on that fateful day, contrary to what the Sebi press release had said.
As I pointed out earlier, stripped of a Rs 29,000 crore block deal in the Bosch scrip at 8:57:44 am, half an hour before the normal market had opened, the trading turnover that day on the BSE was just slightly more than Rs 11,000 crore -- less than double the BSE's daily market volume.
It is not Rs 40,000 crore as mentioned by the regulator.
Had interop worked, the BSE's volumes should have been 8-10 times higher, not just twice.
What exactly is interop and will it work if there is another NSE outage tomorrow?
More than two years ago, on November 27, 2018, Sebi announced brokers should be able to trade on any exchange and then have their trades cleared by either of the two clearing corporations -- NSE Clearing Ltd, controlled by the NSE, or Indian Clearing Corporation, controlled by the BSE.
The idea was that when the NSE or BSE suffered an outage, trades would move to the other exchange and be cleared by that exchange's clearing arm.
If the FM has been assured that next time there is a glitch the interop idea would work seamlessly, here is a spoiler.
No, interop still won't work.
The reason is, while most brokers have upgraded their backend systems to trade at one place and clear at another, their front-end systems have not been upgraded.
They are not compliant with Sebi's interop circular of November 2018 and no one seems to be either aware of this, nor has anything been done about it so far.
The hitch is that front-end systems are sold by software vendors (ODIN and NEST), which are not classified as market intermediaries and therefore do not come under Sebi regulations.
They are not in a hurry to implement interoperability features. Why so?
"It is a mega change for them and too risky. Hence it has got postponed," says one leading market intermediary.
According to another source, "(w)hile Sebi has done a commendable job in putting in place regulations, ensuring that everyone complies with them is sometimes an issue".
The fact is Sebi's regulations are often framed without marketwide consultation (the start of colocation in 2010 is a good example) or without involving all the stakeholders in the process.
While the investors -- the biggest stakeholders -- are never part of any consultation, even though most circulars affect them, in this case, the interop circular was issued without finding out whether brokers would be in a position to implement it technologically.
On March 26, 2019, Sebi issued guidelines for a business continuity plan and disaster recovery (DR) of market infrastructure institutions (MIIs).
It did not define what a disaster is (leaving it to MIIs to make this crucial decision).
The guidelines included MIIs having a near site disaster recovery, to ensure zero data loss, and a full-fledged disaster recovery site (DRS) that is 500 km away, located in a different seismic zone.
MIIs are supposed to conduct two consecutive days of live sessions every six months, from its DR sites, without prior announcement.
The DR systems are supposed to be 'high availability, fault tolerance, no single point of failure, zero data loss, and data and transaction integrity'.
DR drills should be conducted on a quarterly basis, says Sebi.
And yet, despite such stringent guidelines, the NSE could not get its NS or its DRS working.
As Ashish Chauhan, managing director and chief executive officer of the BSE, says: "Some minor regulations get implemented extremely strongly at every level. And some of the larger policy, even nationally important issues, do not get implemented."
Debashis Basu is the editor of www.moneylife.in