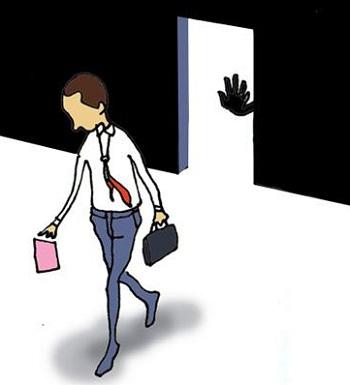 T N C Rajagopalan on the new year and new worries.
Illustration: Dominic Xavier/Rediff.com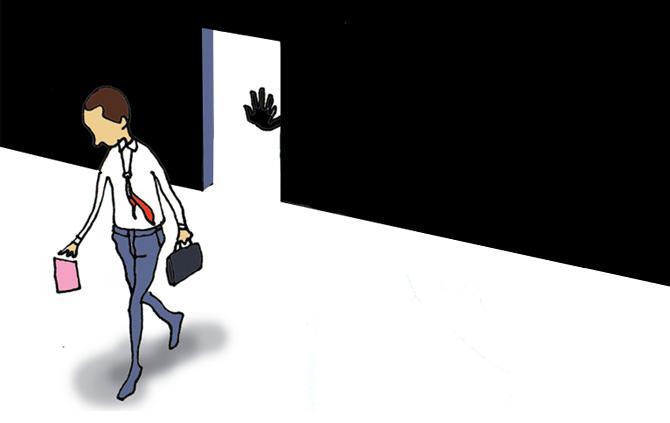 The new year starts with a mix of hope and anxiety. Technological innovations and inward-looking policies portend significant transformation of global production chains and the trading environment.
Technological advancements in robotics are already enabling machines to perform many tasks that factory workers do now. The pace of innovation is so rapid that, soon, many labour-intensive industries in poorer countries, employing cheap labour, might start shifting to developed countries. For, the same tasks can be performed by machines more efficiently and at lower cost.
Many jobs in even the information technology sector could start moving to richer countries, due to transformative developments in artificial intelligence.
The 'America first' policy of Donald Trump, the US president-elect, might translate into protectionist measures that could provoke similar action in other rich countries.
The backlash against refugees and the rise of anti-globalisation sentiment threatens to bring new regimes in Europe that are more responsive to nationalist and populist demands. Britain has already voted to exit from the European Union, weakening that institution.
China's slowing might continue and its debt bubble burst this year, destabilising the global economy.
The cartel of petroleum exporting countries has cut production.
The other countries dependent on export of commodities are struggling.
Populism is discredited only in some Latin American countries.
Trump has promised to drastically cut income tax rates for companies, to make America an attractive destination for investment. The US Federal Reserve has said interest rates would be raised during the year. When these avowals play out, many companies might move their production to the US from developing countries.
Investors might also move their funds there, strengthening the dollar. The rupee's consequent against the dollar might not benefit our merchandise export, as the currencies of all competing economies will also depreciate. However, a weaker rupee might benefit software export. India's imports might remain subdued, unless private investment picks up.
At home, the Prime Minister has promised good days ahead for the honest and bad days ahead for the dishonest. He has raised expectations of drastic steps to curb generation of undisclosed money and exemplary punishment for the corrupt. He will have to implement harsh measures, through a bureaucracy that has its share of honest and dishonest elements.
The finance minister has promised to cut income tax rates to globally competitive levels for companies. He is also working hard to ensure introduction of the goods and services tax (GST) regime as early as possible. Whether all this will revive private investment immediately is doubtful, considering the extensive damage inflicted through demonetisation. I feel GST will help but its benefits are vastly exaggerated.
Many people expect lower personal income tax rates, lower interest rates, easier lending norms, increased government spending on infrastructure and several initiatives to boost consumption and revive the economy. The government might make some big announcements to assuage the sentiment of people, badly affected by demonetisation, and grab the headlines. However, these might not get fully implemented. A propaganda war between the ruling establishment and the opposition, relegating truth to the background, cannot be ruled out.
With fervent hope for a revival of our economy soon enough, I wish readers a Happy New Year.