The Unified Payment Interface could propel banking system into a new era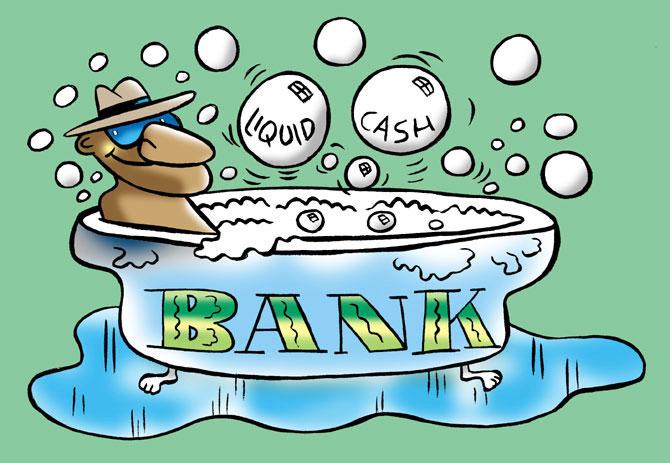 The Unified Payment Interface (UPI), which was launched recently, should considerably ease the process of retail transactions and thus, help move the economy closer to the Reserve Bank of India's (RBI's) ideal of a "less cash" economy.
If it works as envisaged, the UPI will offer great convenience and enhanced security. Many transactions, including e-commerce payments, cab fares, road-toll payments, medical emergency payments, and so on, can be managed instantly without the need to carry cash, or risk being hacked.
The free app is currently available for the account holders of 19 private and public sector banks. Any android phone user may download it from Play Store.
The user may set up an account with a "virtual id" (that is a username) and a secret mobile PIN (personal identification number).
Money can be transferred from any virtual id to any other virtual id. There is an upper limit of Rs 1 lakh per transaction, with no lower limit.
Each transaction is confirmed by text messages. The confirmation and reconciliation of transactions are done by the National Payments Corporation of India (NPCI), an umbrella organisation set up by the RBI.
NPCI has every commercial bank as a member. Another 20-odd commercial banks are expected to release versions of the app soon.
The users of the UPI system need not reveal bank account details, PAN, etc, to each other; all they need is the virtual id of the counter-party.
The costs are minimal, working out to an SMS per transaction (users must have a working data connection). The system operates 24x7 and the transfer is instantaneous, unlike with a cheque payment, or even a conventional electronic bank transfer (NEFT/RTGS).
Once the app is rolled out by all banks, anybody with an android smartphone – about 250 million Indians at the moment and growing fast – and a bank account could be a user.
This vastly increases the catchment population for cashless transactions. Currently, less than 25 million Indians have credit cards and about 125 million have mobile wallets.
The UPI app supersedes mobile wallets since it is more convenient. The utility of the UPI will be enhanced as its popularity grows; the more entities there are utilising the UPI, the more useful it will become.
This system could profoundly alter the transaction landscape. Roughly two-thirds of India's GDP by volume, or about Rs 95 lakh crore, is estimated to be generated in cash transactions. Many of these transactions could be more conveniently settled this way.
That would reduce the need to print and circulate expensive paper currency. The UPI system will also generate huge data, which would help to accurately map the cash economy and identify areas of tax leakage.
Over time, it would also be possible to develop credit-profiling models that are more accurate and dynamic. The UPI will need robust security. Apart from strong authentication for end-users, the NPCI server will have to be very secure and completely backed up.
There must also be end-to-end encryption to prevent messages being read in transit and fail-safe measures to deal with theft of mobiles, and loss of connectivity during a transaction, etc.
Assuming those pre-conditions are met, the UPI could be a disruptive technology that propels the banking system into a new era.
Illustration: Uttam Ghosh/Rediff.com