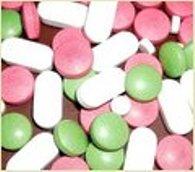 India's status as the pharmacy of the world is at stake, says U S Bhatia.
During 2008 and 2009, at least 16 consignments of Indian generic drugs were seized by Dutch authorities while in transit through the Netherlands. Most of these were essential drugs destined for developing countries in Africa and Latin America.


Perceiving a clear violation of GATT and TRIPS provisions, India along with Brazil had sought consultations with the EU under the WTO dispute settlement process. India and Brazil have now to decide whether to request for a panel to adjudicate the dispute.


The Indian generics industry has played a crucial role in ensuring availability of low-priced but high-quality drugs not only in India, but in much of the developing world.


According to a UNITAID study, Indian generics manufacturers supply over 80 per cent of donor-funded AIDS medicines to developing countries.


Domestically, the Indian industry now faces challenges due to the implementation of the commitments that India undertook under the TRIPS Agreement.


In overseas markets, the renewed push for enforcement of IPRs being spearheaded by some developed countries threatens to circumscribe the market access that Indian industry has enjoyed so far.


India's emergence as the pharmacy of the world is not a fortuitous development. It took place in a facilitative policy environment which has changed significantly in recent years.


Domestically, the biggest change involves the implementation of commitments that India undertook under the TRIPS Agreement. While it is too early to arrive at definitive conclusions about the impact of the re-introduction of the product patent regime in India from 2005, some indications are clearly visible.


The earlier often antagonistic relationship between the generics industry and pharma MNCs is being increasingly replaced by a more cooperative relationship as the Ranbaxy-Daiichi Sankyo deal evidences. More such consolidation of the Indian pharma industry can be expected either through M&A activity or through partnership arrangements.


An intensification of such consolidation has implications from the public health standpoint, an issue which the Parliamentary Standing Committee on Health and Family Welfare addressed in its report to Parliament in early August.


These concerns include the continuing willingness of the industry to use TRIPS flexibilities as well as on the issue of drug pricing. While R&D activities in India have certainly increased, the outcomes are not yet visible in the marketplace. There is little to suggest that research on neglected diseases has increased.


The USP of the Indian generics industry remains the development of low-priced generics, but the focus of the industry, at least of the bigger players, appears to be increasingly on development of generic versions of drugs going off patent in developed country markets for sale in such markets.


Given the close relationship between a robust generics industry and public health, policy-makers would need to keep a close watch over developments in the industry to ensure that competitive conditions are maintained and that the generics industry continues to play its role in providing affordable, quality-assured
medicines to India and the world.
In this connection, the Discussion Paper issued by the Department of Industrial Policy and Promotion on Compulsory Licensing is a positive development. However, given that India has not used the facility after the coming into force of the TRIPS Agreement, it would be interesting to see how this matter progresses.


The role that the Indian generics industry plays in public health regimes in a large number of developing countries is often not adequately appreciated in the Indian discourse.


While the Indian generics industry has only a 20 per cent market share globally, it has a predominant share in supplies of ARVs for treatment of HIV/AIDS in developing countries. It can be safely argued that if Indian companies had not intervened in this sector with their significantly cheaper versions, a very large number of HIV/AIDS patients would have gone untreated.


Indian generic drugs play a similar role in the treatment of other diseases in a large number of developing countries, especially in Africa. India's generic industry has, through its interventions in such countries, created much goodwill for the country.


There are few better examples of India's soft power.


However, Indian generics companies continue to face stiff opposition in a number of foreign markets from pharma MNCs and their host governments. The gist of the strategy deployed by them is to deliberately confuse "counterfeits" with generic products.


In the TRIPS Agreement, the words "counterfeit" and "pirated" are used only in the context of trademarks and copyrights, respectively, and not in the context of patents. Patents are territorial in nature and enforceable only in the national jurisdictions where they are granted.


The crux of the dispute between India and the EU involves an extra-territorial enforcement of patent rights by the EU in the case of goods in transit to third countries without there being any threat of diversion to EU markets.


In the last few years, determined efforts have been made by a number of developed countries to push through an activist agenda on enforcement of IPRs for fighting counterfeits and piracy. Generic drugs are also a target in this effort.


A number of inter-governmental organisations like the World Customs Organisation, World Health Organisation, and World Intellectual Property Organisation have witnessed skirmishes on this issue. However, due to the determined opposition of developing countries like India, these efforts have not been successful.


Africa is a major battleground in this battle given the huge public health challenges it faces. Efforts have been made to influence domestic IPR legislation in a number of African countries by equating generic drugs with counterfeits.


Thanks to the role played by vigilant NGOs like Medecins Sans Frontieres, Action Aid, Oxfam, etc. as well as African NGOs, the vital role being played by generic drugs in combating pandemics like HIV/AIDS in Africa has been highlighted and such national and regional legislation prevented from being finalised or notified for enforcement.


However, this is a continuing battle and should be a major focus of India's economic diplomacy in Africa in the near future.


The author is former Indian ambassador to the World Trade Organisation.