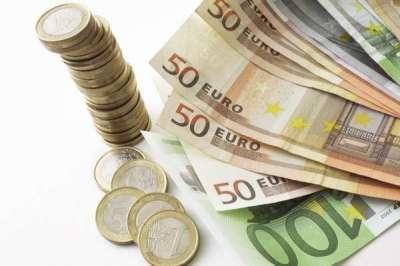 I have my own Spike Milligan kind of story to tell about a diplomatic brouhaha in Europe over Greece and me! Many moons ago the European Commission (EC) invited me to visit two member countries of my choice in the European Union (EU) to understand the dynamics of the Eurozone.
I chose Germany and Greece. The head of the EC delegation in India, at that time a French national, suggested politely that a business journalist would find conversations in Paris more illuminating than in Athens. I said I wanted a feel of the EU's diversity and how Brussels was viewed in the Union's "centre" and its "periphery"!
The lady saw through my gambit and said this visit was not about tourism! The Greek ambassador in Delhi was livid when he heard about her undiplomatic entreaty! He shot off a stinker to Brussels complaining about the attitude of the EC's ambassador to Greece.

Here is an Indian journalist keen on visiting Athens and he is being dissuaded by a French lady who wants him to visit Paris! Preposterous, complained the Greek ambassador. It became a diplomatic incident and finally Brussels stepped in and directed the EC delegation in New Delhi to stick to my proposed programme. That is how I managed to see the Parthenon!


The problem with the European Union is that it is not a union yet. It is still a live-in partnership of many bedfellows, some of whom still don't care much about the others. Northern and western Europe are still not comfortable when it comes to bearing the burden of laggards in southern and eastern Europe.
The EU is still an India in the making. India got itself a federal Constitution, a common judiciary and a legal and penal system, a common currency and monetary union, a common market, a common defence and foreign policy and a federal financial system in 1947.

For the past six decades and more, India has built and operated a "union of states" on the principle of "unity in diversity". Europe has moved haltingly towards a union and the current crisis shows it may have put the economic cart before the political horse.


India too has the problem of inter-regional imbalances.  Its federal financial system was aimed at bridging the development divide that characterised a subcontinental economy. India's first and second Five-Year Plans (1951-61) did not pay attention to the problem of inter-regional imbalances in development, but the third Five-Year Plan (1961-66) devoted an entire chapter to "balanced regional development".


Among the first major political challenges that India's national leadership had to face in the post-Nehruvian era were regionalism and the declining clout of the national leadership. Powerful chief ministers came into office in 1967 in the backward as well as forward states.

The likes of Chaudhary Charan Singh (Uttar Pradesh) and Mohanlal Sukhadia (Rajasthan) from the backward states were pitted against C N Annadurai (Tamil Nadu) and V P Naik (Maharashtra) in the forward states.


Chief ministers from "backward" states like Uttar Pradesh, Bihar, Rajasthan, Madhya Pradesh, Orissa and so on demanded a federal financial system in which the Union's richer states would bear part of the burden of development in the Union's less developed states.

At a meeting of the National Development Council in 1969 this inter-regional divide came up sharply on the question of distributing plan funds between the Centre and the states. Indira Gandhi, India's prime minister at the time, was not yet the "Empress of India" that she became after 1970-71.

A helpless prime minister turned to the then deputy chairman of the Planning Commission, respectable Gandhian economist D R Gadgil. He produced an arbitrary but reasonable formula that was accepted by all chief ministers.


More important than the formula was the principle - that in a diverse Union characterised by developmental inequalities, redistribution of incomes and cross-subsidisation of expenditures were necessary to help the laggards catch up with the more developed, and perhaps more enterprising, states.

If only Germany and France would understand the importance of helping Portugal, Italy, Greece and Spain (PIGS), to preserve and strengthen their union.


The world needs a strong and stable EU to ensure global stability. At a time of geopolitical and geoeconomic flux, with the US immobilised by domestic divisions and China's rise spurring domestic pressures for external assertiveness, a stable Europe is in the interests of India and the global community.


But the EU will not be stabilised if Europe's developed nations shy away from helping the laggards. The PIGS need an EU-wide and EU-funded solution to the crisis enveloping them.
There is a need for a cross-subsidisation of incomes and expenditures across EU, an internal debt bailout and a region-wide fiscal strategy. Germany has to help Greece.


The EU has to take the next step towards closer political unification. It needs a regional leader and only German Chancellor Angela Merkel is capable of rising to the occasion if she has a better sense of what is expected and required of her at this moment in European history.

Is Ms Merkel a small person in a big chair, like so many of the macho-males in other European capitals? A commoner now expected to save the home of yesterday's imperial powers? Will the European project be aborted by lack of leadership?


Imagine India in 1947 without B R Ambedkar, Sardar Patel and Jawaharlal Nehru (not to mention Mahatma Gandhi).

Imagine how Europe may have saved itself today with a Charles De Gaulle and a Konrad Adenauer. In the 1970s many in the West predicted the break-up and balkanisation of India. But India's Union was saved by the wisdom of its leadership. Can Europe today summon such wisdom to save its nascent Union? Can pigs fly?!