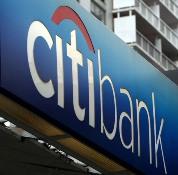 Shivraj Puri's official designation was Relationship Manager at Citibank's Guragon branch.
Conventional wisdom has it that a relationship manager's primary job is to get high net worth clients for the bank, convince them to invest their money with the bank and keep the relationship going.
That's quite a handful, but most banks have chosen to go in for a much wider definition in practice, thereby giving relationship managers more powers than their designation justifies.


Consider Puri. This relationship manager had sufficient freedom to enable him to scam about Rs 400 crore (some say the actual amount is much higher) by producing fake letters from the Securities and Exchange Board of India to lend credibility to the schemes in which he wanted his clients to invest.


Puri is obviously an exceptional fraudster but exceptions like him don't prove the rule. If anything, this is a classic example of how many banks have allowed relationship managers a free run without checks and balances in place.


The head of a large financial institution says many banks have no clue what a relationship manager is supposed to do. He cites a recent recruitment advertisement put out by a large bank for the post of relationship manager.

Although the required qualification is a plain Bachelor's Degree with three year's experience, the job profile demands a highly-skilled specialist.


The advertisement said the candidate will have to "manage" HNI customers; achieve the business targets assigned in terms of cross-selling, enhancing and upgrading HNI relationships; profile customers and provide financial products to meet customer needs; ensure the highest levels of service to HNI customers; provide financial planning and investment advice and acquire and service HNI customers.


In short, the bank is expecting a BA degree-holder with three year's experience to do everything that an executive director or president in charge of a bank's HNI customers should do.


Yet another recruitment ad says the bank wants a relationship manager who must have knowledge of all areas of financial services. The candidate must continue to find opportunities and, at the same time, manage the credit quality of portfolios he already manages.

He also needs sales and customer service skills, as well as an understanding of credit and corporate finance. This, the ad concludes, means that the relationship manager must be a solutions-oriented knowledge intermediary, with an understanding of the competitive demands clients face in the marketplace, simultaneously ensuring a high-quality and profitable portfolio for the bank.


To this rather lofty job profile, add the compensation practices banks follow for relationship managers. In almost all cases, the performance-linked variable pay is completely out of sync with the fixed component.

This often prompts relationship managers to follow questionable practices to meet targets somehow or exceed them. Human Resources (HR) experts say though an attractive variable pay or bonus is inevitable, you can't play on people's greed to such an extent.


Another problem is that increased competition for India's wealthy has led to a shortage of qualified relationship managers, forcing banks to recruit them not only at high performance incentives but also without proper reference checks.

The problem is so acute that one relationship manager who has been sacked by one bank can be recruited by another quite easily. Many banks also often recruit people who don't have industry experience.


The other problem is the recruitment procedure. Companies get taken in by the apparent smartness of candidates (fluent English, aggressive go-getter are the qualities that are most sought after).

And HR experts say the most important requirement – of frequent and regular background checks – is ignored as long as relationship managers bring in the profit. This is despite the fact that many forgeries have been uncovered, though the scale and impact were limited.


This is a job where the trust factor is critical. As the Citibank episode shows, clients like Sanjeev Aggarwal signed blank requisition forms that Puri misused to dip into his bank accounts and generate demand drafts to favoured brokerages.

All banks obviously know that thousands of HNIs who don't have the time to manage their money leave the job to wealth and relationship managers. Yet, few banks have a proper system of regular due diligence on relationship managers. Hopefully, they will wake up to the problem after the Citi fraud.


Privacy is another casualty because of the high turnover rate of such managers. HR experts say the recruitment merry go-round often means that you have a new relationship manager every three months. This actually can create trouble for clients since confidential information gets leaked.


So, is it any surprise that incidents of relationship managers misusing access to accounts and their proximity to clients are on the rise?