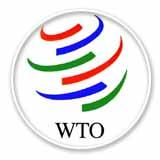 The World Trade Organisation has released a booklet that talks of '10 Things the WTO Can Do'.

With tongue-in-cheek, we may say the publication seems to provide a glimpse of why the Doha Development Round has failed to conclude, despite several serious attempts by member countries of WTO.

To expand on this thought, we need to look at some of the issues the booklet covers.

The preface states, ". . .nor does this booklet claim that everyone agrees about everything in WTO.

"That's one of the most important reasons for having the system: it's a forum for countries to thrash out their differences on trade issues."

The point it seems to miss is that if WTO had really been an effective forum that helped thrash out issues on global trade, the Doha Round should have been completed by now.

To find solutions and make the multilateral agency a true forum to "thrash out differences", it may be important to identify and drop the larger role the multilateral body is trying to assume by focusing on 10 things the "WTO can do" and instead, help it focus on issues that member countries feel it "should do".

The first chapter states that WTO can "cut living costs and raise living standards".

This chapter extols the virtues of trade liberalisation. It provides details of how opening of trade since 1945 has helped the US household incomes rise by $9,000 per annum.

It also talks about how foreign competition has helped drop telecom prices in some African and South Asian countries.

The underlying principle seems to be liberalise and prosper as competition makes it easier for countries to bring products and services within reach for consumers.

The chapter seems to give a miss to the issue that is the core on which the Doha agenda is based -- how liberalisation in different countries has to be tempered based on their level of development, as also the need for building the pace of reforms based on the competitive strength of different sectors.

It may have done well to show that countries can "liberalise and prosper" by tweaking reforms that suit individual countries.

This
understanding can help move the Doha Round forward, since it also accommodates the principle of "less than full reciprocity" for developing and least developed countries that can help drive distinctive commitments among member countries.
Some chapters focus on issues that create an impression that WTO wants to be all encompassing.
The chapter on how WTO can help "encourage good governance" is one such example.
This certainly is not an area where WTO should dabble. Governance should be strictly a domestic issue for member countries and WTO should not assume roles that are not on its turf. Any discussion or pointers on such issues will only make countries more sceptical of the role WTO would want to assume.
Another chapter focuses on a topic of how the Geneva-based body helps countries "develop". This point seems ironic, since development has been at the core of the Doha Round and somehow it has failed to provide enough zeal to countries to conclude it.
Therefore, stating that WTO can help countries develop seems more in the realm of a possibility than reality in the present context.
The booklet then goes on to talk about how the multilateral body provides the 'weaker a stronger voice'.
This would certainly be true if member countries agree on concluding the development round as envisaged when it was launched.
On a serious note, the booklet does provide some very interesting facts about how trade liberalisation benefits nations.
The focus of the book surely is not the negotiator but a common follower of WTO process who wants to understand how trade liberalisation can help countries prosper and deliver a perfect world, where all countries work hand in hand to deliver a free and fair global market for trade in goods and services.
However, since WTO is facing a crisis of confidence following the lack of any serious progress in the Doha Round, the booklet seems to provide enough ammunition to trade followers to be frivolous about the serious issue of trade as an instrument of economic growth for member countries of the multilateral trade body
The writer is Principal Adviser at APJ-SLG Law Offices.