It is not that Bharti Airtel has decided to give net access free - it is the websites that pay for the air time while you surf. This is really at the heart of the issue, says Bhupesh Bhandari.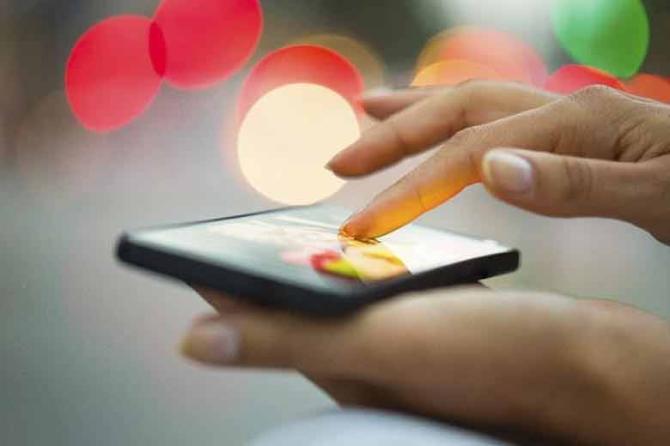 Image: The debate over net neutrality is gaining momentum in India. Photograph: Reuters
The debate on net neutrality has turned into another fight between ordinary folks and a large corporation.
It fits in well with the current mood where Big Business, now that it has New Delhi in its pocket, is perceived as the scheming villain out to rob people of their land, forests and resources.
Now, the large, and heartless, corporation is trying its best to block access to the net, which is an attack on civil liberty.
The offender this time is Bharti Airtel, the country's largest telecom operator, and the issue in question is its plan called Airtel Zero, under which a subscriber can surf websites for free.
It is not that Bharti Airtel has decided to give net access free - it is the websites that pay for the air time while you surf. This is really at the heart of the issue.
Detractors and activists at large have said that this discriminates against websites that don't pay Bharti Airtel. And, therefore, it impacts the freedom of choice.
As I understand it, Airtel Zero amounts to passing the cost of surfing from the subscriber to the website.
For Bharti Airtel, it is just an accounting issue: money that was to come from subscribers will now come from the website.
The subscriber gets a reduced bill.
Of course, the website that uses the plan sees an increase in expenses, but it comes with the promise of more traffic - it is an investment. If that is the case, how is it different from the toll-free number we dial when we order pizza?
The call is free for us, and the bill is paid to the service operator by the pizza maker.
By extending the logic of the activists' argument, this discriminates against those pizza makers who do not offer toll-free numbers and should, therefore, be banned.
Or consider when you walk into a car showroom. It is likely that the car maker will give you a discount. It is possible that he may give you a rebate on the insurance premium.
The cost to the insurer is reimbursed by the car maker. Should other car makers complain that it distorts the market? Should other insurers, too, crib that it limits your choice?
These are all well-accepted business practices and have been used by businesses big and small from time immemorial.
If a company wants to acquire customers through discounts and freebies, it is its problem. It may be unwise, but it is not unethical. It is an open secret that today's e-retailers are sinking big money into consumer acquisition through deep discounts.
Many may not agree with the strategy, but to conclude that it is unfair is a bit ambitious. Airtel Zero would have been discriminatory if it disallowed some websites from joining it.
That certainly is discrimination and there can be no two views on that. In the various discussions that I have had with Bharti Airtel executives, they have said categorically that Airtel Zero is an open platform that any website can join.
Nor is there a rate card, which gives bigger websites preferential access.
And by joining it, a website does not get better net speed. I haven't come across cases where websites have complained that they were blocked from joining Airtel Zero.
In fact, there is no blocking of any kind. The subscriber continues to surf all the websites; in some cases, the surfing is free.
That's all. It is pro-subscriber; so how can it be anti-competition?
The case is also being made that Airtel Zero is bad for small websites that do not have the money to join it.
It should be a level playing field for everybody and Airtel Zero distorts it.
While that sounds good, the fact is there are entry barriers to every business.
And it is also a fact that companies invest a lot of money and effort to put up these barriers.
In all non-commodity businesses, they do it by building strong brands. So should we ban brands?
That will, in a certain way, bring Hindustan Lever down to the same level as a small-scale soap maker, but do we really want to go down that road?
Look at it from another viewpoint: by joining Airtel Zero, doesn't a new website get a head start over rivals?
Also, the website has the option to customise its payment plan.
For instance, a gaming website can say that the lower levels will come free, but if you want to play at a higher level, then you have to pay.
Then there are the purists who feel net access should be equal to everybody.
This is a noble intention, but can only happen in a Utopian world.
The net experience depends on three factors: your handset, your data plan and the spectrum.
For the same experience, all Indians will need to have the same handset, be on the same plan and use the same spectrum. Outside Utopia, it can happen in a communist country. Do we really want to be there?