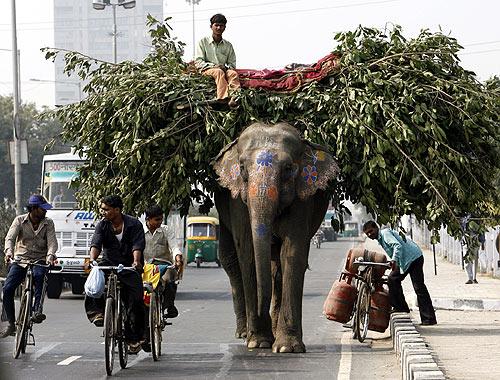 India must strengthen its financial system and relations with employees to improve its global ranking for doing business, notes Madan Sabnavis.
It is but natural that we have taken umbrage at the World Bank Doing Business concept as some of the numbers reported are incorrect.
But from a progressive view, one needs to keep an open mind and introspect when such numbers are put up and look at ways of improving the "parameters" on which we did not score well.
The World Economic Forum has brought out its Global Competitiveness Report for 2014-15 that ranks us 71 in a set of 144 countries.
Further, it states that our position has slipped continuously in the last six years and in terms of rank is lower than the other BRIC (Brazil, Russia, India and China) nations.
The Confederation of Indian Industry is an affiliate organisation and a lot is based on replies to a questionnaire sent out.
Therefore, one should treat these numbers as having some value.
There will, of course, tend to be biases since industry responses will tend to be more demanding of the system.
The report looks at 12 pillars classified under three headings of basic requirements (four pillars within), efficiency enhancers (six pillars) and innovation and sophistication (two pillars).
We do not rank well under the basic requirements with a rank of 92, within which we hit the middle with a rank of 70 for institutions, 87 for infrastructure, 101 for macros and 98 for health and primary education.
We do better with efficiency enhancers with a rank of 61, within which we gain a lot in terms of market size with the third rank and 51 for financial markets developments.
For the others it is quite abysmally low for higher education (93), goods market efficiency (95), labour market efficiency (112), and technology (121).
The overall rank has been propped by the third criteria of innovation and sophistication, which have ranks of 59 and 57 respectively.
The report looks at both absolute data and perceptions through surveys since this is what finally counts when one has to analyse, in a relative sense, how countries fare.
There are 114 parameters within these 12 pillars that have elicited views. In general, it was found that 40 per cent of the respondents found access to finance, taxes paid, financial regulation, and infrastructure and tax regulation to be the main stumbling blocks.
Another 15.6 per cent found corruption and government red tape as being irksome, while 17.7 per cent found labour regulation, changes in government and its policy as being barriers to business.
Uneducated workforce and low work ethic accounted for another 11 per cent of the problems for industry.