An appraisal of performance of the board and practice of values and their synergy with the organisational strategy are all crucial for an organisation to evolve into an institution, say Ramachandran Kavil & Sougata Ray.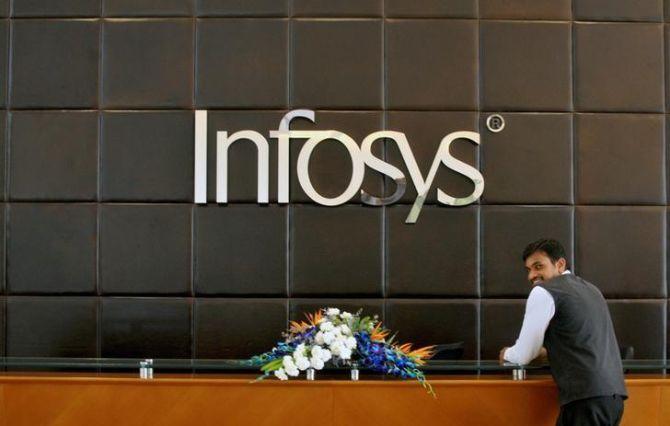 Vishal Sikka has pulled the plug, something that was waiting to happen if one goes by the way pressure was building up on him.
N R Narayana Murthy, the founder and chief architect of the top level changes including Sikka's appointment, himself pushed for the latest developments.
Unfortunately, the board preferred to play a patch-up game with him for too long, and stoutly defended Sikka when it was too late.
Board failed as the trustee
The Board of Directors of any organisation is the ultimate trustee of its wealth and is expected to play this role proactively.
This normative role assumes independence of the board members in all senses including the absence of any blind loyalty to the people who appoint them.
Failure of the Infosys board happened for a combination of factors that drifted the organisation into the current crises.
Reports suggest a combination of factors including the following: lack of clarity and distinction between organisational values and tradition and deciding how traditions can be changed without affecting the values, lack of assertiveness and visionary intervention of a dynamic chairman, an aggressively pushing CEO who was in a real hurry to transform the organisation, board members who were not entirely independent in their views, and above all absence of the board taking a definite view on issues of governance raised by Murthy.
Infosys was at a stage where a drastic correction in strategy and resource mix was required when Sikka was brought in. He got the business side up and changing for the better and the board endorsed the changes.
There is always more than one way to do things.
And the board, collectively, should have owned up the responsibility for its decisions, whether there were different viewpoints raised during discussion.
As a result, it did not effectively address and once convinced counter the charges repeatedly made by Murthy.
What should boards do beyond the obvious:
Principles of good board governance are well-known. And it is naive to assume that the Infosys board members are not cognizant of them.
But knowledge is not good enough to put them into practice.
There are two specific roles that boards should be playing while managing leadership succession.
Responsibility for succession management
Boards should develop specific processes to address critical situations such as leadership succession.
Leadership succession is not an event but a process that continues well beyond the entry of the new leader.
It is succession management of which succession planning is only one part.
This will involve periodic review and fine tuning of the way the "Doubles Game" is played by the board and the CEO.
This is particularly important if the CEO is an "outsider" who has not played such games or has played it differently.
Hema's Group, one of the most respected diversified groups in Sri Lanka, took care of this with a freewheeling feedback mechanism between the promoters and the newly appointed European CEO.
It was found beneficial by both the parties. Succession management also assumes clear delegation in a phased manner especially in areas of fundamental importance such as traditions and values.
Beyond strategy, the ultimate capability of a CEO is in preserving the core elements of the organisation that are building blocks of institution building.
Trustees of core values
An institution such as Infosys is built on a number of a core values. Members of the board should be those who believe in them and who can stoutly protect them at any cost.
CEOs are also chosen for their strong practice of such values at any cost.
An appraisal of performance of the board and practice of values and their synergy with the organisational strategy are all crucial for an organisation to evolve into an institution.
Hilti Corporation, a $5 billion MNC in Europe, has consistently followed this approach from their board level downwards, and have maintained global leadership in their area of operation for many decades.
Sustained success of board governance has always been beyond the technicalities of legislative requirements.
Recent events show that organisations such as Infosys that stand as champions of governance too are tested by major events.
Not only the capabilities, independence and values of the board members but also creation and practice of strong processes such as for succession management are critical for them.
Continuous debate on the core values of competitiveness and developing synergy with other elements of the organisation are important parts of such changes.
The board gets into a slippery slope once it chooses a path punctuated with compromises.
Ambivalence in taking a position in such matters is suicidal.
Photograph: Abhishek N Chinnappa/Reuters
Ramachandran Kavil is professor and executive director, Thomas Schmidheiny Centre for Family Enterprise, Indian School of Business, Hyderabad, and Sougata Ray is professor, Indian Institute of Management, Calcutta.