Corporate Social Responsibility can become a serious tool for improving the lives of millions in any structural and long term way, writes Rajni Bakshi.

By making Corporate Social Responsibility compulsory the new Companies Bill has kicked up a storm of protest. Business leaders have vocally criticized it as an attempt to legislate on their conscience.

Ironically this storm within India coincided with a controversy triggered by famous philanthropist Warren Buffett's son, Peter Buffett, at the global level.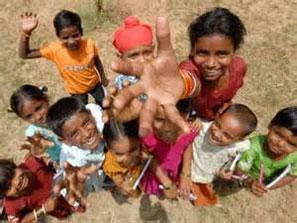 Since the focus of the bill, which has been approved by both houses of Parliament, is on equating CSR with philanthropy – it important to see the local development in the context of the international debate.

Late in July Peter Buffett wrote an article, in the New York Times, titled "The Charitable Industrial Complex". In this article he essentially described much of contemporary philanthropy as a guilt washing exercise of little consequence.

As evidence Buffett Jr. pointed out that the non profit sector in USA has grown by 25 per cent between 2001 and 2011. Its rate of growth now exceeds that of business and government sectors.
On the whole philanthropy is on the rise across the world. And yet inequality is rising and many key social and economic problems remain unsolved.

"Inside any important philanthropy meeting, you witness heads of state meeting with investment managers and corporate leaders" wrote Buffett Jr. "All are searching for answers with their right hand to problems that others in the room have created with their left."
He went on to add: "As more lives and communities are destroyed by the system that creates vast amounts of wealth for the few, the more heroic it sounds to "give back." It's what I would call "conscience laundering" — feeling better about accumulating more than any one person could possibly need to live on by sprinkling a little around as an act of charity."
Buffett's article immediately went viral – not because he was saying something new but when a Buffett makes these statements the implications are even more radical. Naturally, such a revolt from deep within the world of billionaires attracted bitter criticism.
The Financial Times, in an editorial titled "Et Tu Peter", suggested that this was an act of "filial ungratefulness". In 2006 Buffett Sr made a pledge to give away 99 per cent of his wealth to charitable causes. Buffett Sr. wealth has been estimated at about $62 billion.
Buffett Sr. has also joined hands with Bill Gates to launch a global campaign to persuade ultra-rich people to leave the bulk of their wealth to charity. "Arguing that philanthropy is futile is an elegant way for the younger Buffett to protest at his relative disinheritance" said Financial Times editorial.
However, the questions that Buffett Jr. has raised are critical both in the global buzz around CSR and the Indian context.
First and foremost, how the money is made if far more important than how much of the profits are given away to charities and other social causes.
Secondly, money given away through CSR schemes most often does not level the playing field in ways that would really help the disadvantaged sections of society or less powerful sectors of the economy.
The new companies bill does not address either of these issues. Instead it just mandates that "every company having net worth of Rs 500 crore or more, or turnover of Rs 1,000 crore or more or a net profit of Rs 5 crore or more during any financial year shall constitute a Corporate Social Responsibility Committee of the Board".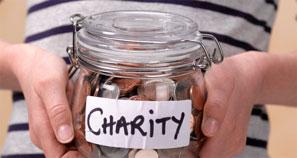 The Board of every company that falls in this category has to: "ensure that the company spends, in every financial year, at least two per cent of the average net profits of the company made during the three immediately preceding financial years."
Advocates of this approach are strengthened by the fact that similar rules already apply to public sector companies which are now required to commit a per cent of their profits towards social spending through CSR schemes.

In order to facilitate this giving a CSR hub has been created at the Tata Institute of Social Sciences. The purpose of this hub is not to funnel the actual funds but to help Public Sector Units to identify organisations worthy of receiving their donations.
So far the mandate of this CSR hub does not include any powers to intervene to ensure that the actual operations of the PSUs conform to higher standards of social and environmental responsibility.

Until that happens it is unlikely that CSR can become a serious tool for improving the lives of millions in any structural and long term way.

This does not mean that some good will not be done by charitable giving by corporate and this is not to be belittled. But it remains to be seen how many companies will comply with the requirement to give away two percent and how many will look for ways to circumvent what some perceived to be an indirect tax.