Though Prime Minister Narendra Modi invited all to come and make in India, in the World Bank's rankings on the 'Ease of Doing Business' India stands at 139 out of 18 economies surveyed in 2014; its position has in fact dropped from 131 last year, rues Sunil Sethi.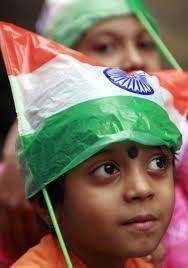 In the days when Air India counted for something in the world of aviation, it was also highly regarded for its innovative promotional campaigns.

A particularly arresting black-and-white image showed a beautiful sari-clad woman strumming a sitar by the sea against a backdrop of the incoming tide and rolling clouds.
"Come," read the seductively simple tagline, "India is waiting."

Fast forward to August 15, 2014, and Prime Minister Narendra Modi -- his colourful bandhini safa billowing against the Red Fort's ramparts -- was effectively offering the same bait.

"Sell anywhere," he repeated with rhetorical flourish, "but make in India."

Is his invitation as alluring as it sounds?

Much of the evidence for foreign employees, entrepreneurs (indeed for overseas Indians queuing up for their Person of Indian Origin, or PIO, and Overseas Citizen of India, or OCI, cards) underscores how difficult it is for outsiders to set up shop in India.

In the World Bank's rankings on the "Ease of Doing Business" India stands at 139 out of 189 economies surveyed in 2014; its position has in fact dropped from 131 last year.

The table is based on 10 counts: from starting a business, obtaining construction clearances, registering property and getting electricity, to paying taxes, enforcing contracts, and so on.

In eight of the categories, things have become harder in the past year.

A closer scrutiny online reveals discussions centre on the conflicting, often changeable, regulations of government departments; and the terrifying, almost insuperable, power of petty bureaucracy to make life purgatory for the newcomer.

In case you think the media is somehow privileged in getting permissions, here is what two foreign correspondents employed by international news organisations went through recently: the first, recently transferred from a European capital, cannot start a bank account till the landlord of the flat she hopes to rent submits elaborate paperwork; she will then enter the chaotic portals of the Foreigners Regional Registration Office, a sort of untamed zoo milling with nervous-looking executives, sad Afghan refugees, Tibetan emigres and assorted hippie types, seeking work visas or extensions.

The Wikipedia entry on FRRO lists the daunting mountain of paperwork required.

It also carries statutory warnings, such as "the State Bank of India is a state-run bank that is very difficult to deal with".

My other colleague spent many days running between the FRRO and the home ministry seeking an extension for her visiting father.

He suffered from a terminal illness and was in no condition to be produced before the babus.

"When my evidence proved unconvincing, I just broke down and wept," she said.

Tears don't work for relocating business and corporate professionals. Many multinationals maintain well-oiled departments solely dedicated to easing their foreign employees' passage to India.

"It's cost-effective and cleaner for us to keep such a team on our rolls," says a Gurgaon-based human resources head.

"They handle banking, housing and jumping the steeplechase of government permissions.

"We don't like to soil our hands." Quick-fix solutions or jugaad is the unique Indian term for achieving ends cheaply. Engaging intermediaries -- touts or dalals in plainspeak -- to get the job done is also jugaad.

It means beating the system by bribing your way through.

The pompously titled Ministry of Overseas Indian Affairs set up 10 years ago, principally to ease the visa regime and assist overseas Indians to invest their wealth, has failed on long-standing demands, such as abolishing the difference between the PIO and the OCI status.

(The first entitles visa-free entry for 15 years; the second for life.)

Legion are the accounts of harassment that overseas Indians face in legitimising their lives in India.

A young Indo-Arab setting up a garments export unit was unable to track his Indian mother's proof of birth for a PIO card.
Jugaad came to the rescue.

He was able to "find" it for Rs 15,000.

A United States-returned Indian establishing a beverage-producing factory in a Bharatiya Janata Party-ruled state has to pay off excise, environment, tax and transport officials at every step.

"Everyone's on the take," he says in disbelief.

It took a Kenyan friend of Indian origin months to persuade the Indian consul in Nairobi that her mother's birth in Lahore in 1932 did not make her a Pakistani.

What Mr Modi forgot to add when he invited the world to "Come and make in India" is that Mother India, while dreamily playing the sitar on the seashore, demands baksheesh before she clasps you to her bosom.