A Piramal social venture enables people all over Rajasthan to call 104 toll free to seek medical advice.
"Is the vomiting accompanied by cramps?"
"The patient's in the second stage of labour. She is waiting under the tallest neem tree in Kishanpura village!"
"Tie a tourniquet above the bite. And don't panic…"

The snippets of conversations I was eavesdropping on sounded like I was in an emergency room of a busy hospital. I wasn't. I was behind the scenes of a 24-hour medical call centre in Jaipur, headquarters of the 104 Toll Free Medical Advice Service, a public-private health initiative by Health Management and Research Institute (a Piramal social venture), that enables people all over Rajasthan to call 104 toll free to seek medical advice.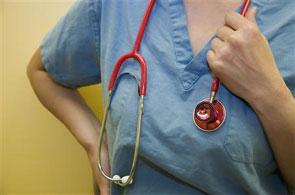 As I watched, callers from villages in Barmer, Sikar and other remote districts received single-dose prescriptions, diet counselling and even grandmother's home remedies over the phone. If at any time it appeared that the patient calling in needed more expert help, that call would be diverted by the paramedics to one of the two doctors on duty.
"In many ways, this is one of the best uses of a technology we all take for granted - cell phones," said Dr Atul Kumar, one of the two doctors on the shift. "It provides timely and convenient assistance by experts to people who need it the most," he added. He showed me the system that every call followed.
"The response to every call is determined by a medical algorithm," he said, adding "Every response is fed in, and the algorithm throws up the next set of questions to ask." This made it relatively easy for even paramedics to handle the bulk of the 3,000-odd calls they receive every day, leaving only the complex ones for doctors like Kumar to handle.
"The most rewarding part of this is when we get to treat a case that would otherwise most certainly have suffered because of the lack of nearby medical facilities," Kumar said. One government scheme that the call centre helps to implement is the Janani Express, which provides free transportation from home to hospital and back to all pregnant women and mothers of newborns.
The idea is to encourage more and more rural women to go to hospitals to give birth, thus reducing the chances of maternal and infant mortality. "When we get a call from a woman in labour, we immediately track down the nearest Janani Express vehicle and send it to them," he said. "Many of the women we help may not have gone to a hospital at all if it hadn't been for us!"
One case that Kumar especially recalled was when he guided a snakebite victim on the phone, significantly increasing his window of survival long enough for him to reach the nearest hospital. "Other than asking his family to apply a tourniquet and let out some poisoned blood, I also soothed him since the more he panicked, the more the poison would travel in his body. When he finally reached hospital in the back of a tractor two hours after being bitten, all of us sitting here so far away from him cheered spontaneously!" he narrated.
"We're really proud that our call centre is reducing the load on emergency wards and making medical aid so easy to access," said Kumar. I had to tear myself away from the call centre that day. Hearing the paramedics allay patients' fears, record complaints against errant government doctors, teach students breathing exercises to help with exam anxiety and more, I reckoned the helpline - now also operational in Assam and Maharashtra - wasn't just prescribing medicine. It was sending a message to people in remote villages that far away, there were unseen voices that actually cared. A good idea, isn't it?