Dr Reddy, an innovative technocrat par excellence, led from the front the countless initiatives of his famed laboratory in discovering many effective, affordable, cures for the numerous ailments of mankind, writes Shreekant Sambrani.

Arjun Biswal, a Kondh tribal of the remote, hilly Araku tract in Visakhapatanam district of Andhra Pradesh, owns two acres of hill slopes. In the early 1990s, he and his family faced destitution. Nothing of note grew on their land. There was not much other work either, given the location and the sword of Naxal violence hanging over them. They often spent days to gather leaves and roots to boil and eat.
Gemmila Tikku of the same area has a much smaller plot. She and her husband could grow just three bags of rice, nowhere near enough to feed them and their three children. He succumbed to brain fever as there was no money to pay for treatment. When she could get any work at all, which was seldom, Gemmila could earn about Rs 300 a month. She and her children survived on leaves and sometimes, just dirty, stagnant water of the pools.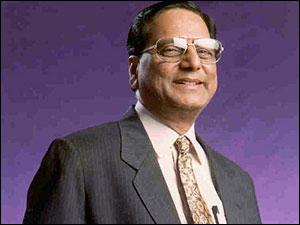 Both Arjun and Gemmila were far from being disconsolate when I met them in a visit to Araku in 2008. Starvation and scrounging for anything edible were bad memories from the past. Arjun's wife and Gemmila both showed me the small gold trinkets they had bought. Arjun had a moped, which his son used to commute to the mandal headquarters some 30 km away. Gemmila had just finished repairing her tiny house which no longer leaked.
These were not the only unexpected occurrences I encountered in this nook of the world. Roads being bad, I had to ride the pillion of a motorcycle of a young person working in the area. I expected some problems, but was not prepared to be stopped by an armed police picket and an armed roaming patrol of Naxalites, all on the same day. I emerged not merely unscathed from this black swan event, but was escorted some distance with great politeness.
The main town of the area is little ArakuValley straddling a state highway connecting Odisha and Andhra Pradesh. Its sole claim to fame was a picturesque locale for an occasional song-and-dance scene in Telugu films with shoe-string budgets. It experienced its first-ever traffic jam a few days before my visit in August 2008.
All these wondrous and unimaginable events arose out of a single factor: coffee cultivation in the area revived and nurtured by Naandi (meaning "the beginning" in Sanskrit), the voluntary organisation founded and sustained by Dr K Anji Reddy, who passed away on March 15.
Arjun was the best coffee grower of the region. He earned Rs 60,000 an acre every year after meeting his expenses. He has now engaged a permanent helper on a monthly salary of Rs 800 and food. Gemmila, with a much smaller plot made a net annual income of over Rs 20,000 and was adjudged the best woman farmer. They both had their pictures in the Naandi annual reports and personal letters from Dr Reddy were now their family heirlooms.
In what must be a unique occurrence, both the government and the local Naxal leadership acknowledged the success of the approach. The groundswell of goodwill created by the developmental activities of Naandi was so great as to make these groups, otherwise implacably hostile to each other, extend unprecedented courtesy to a visitor to Naandi.
Naandi organised the Araku coffee growers into a co-operative in 2007. Its first annual general meeting was held in August 2008. Some 700 of the 8,000 members were expected, which would have been a sizeable turnout given the conditions. Actually, more than 3,000 turned up, blocking the highway and causing the few local eateries to declare a stock-out because they were to cater to the meeting!
Naandi came to the Araku region in 1998, soon after its formation. This remote, hilly, tri-junction of Andhra Pradesh, Chhattisgarh and Odisha, was mainly populated by tribals. They eked out a living by cultivating barren hill slopes, but that seldom provided enough food to last the year. Its remoteness meant that there was virtually no other occupation possible. The grinding poverty of the area had endured centuries. Successive administrations had done little to alleviate it. Development programmes, half-hearted at best, suffered from grave mismanagement. Consequently, the Naxal movement had gained ascendancy.
Naandi's original mission in Araku was to address the problem of safe drinking water. Even though it rained seven months of the year, there was an acute shortage of potable water from February to July every year. Ever sensitive to the ground reality, the Naandi team realised that the people would continue to be destitute even if the water problem were to be resolved. Any meaningful development of the area had to be predicated upon generating additional incomes.
The integrated tribal development programme of the government had some years earlier distributed coffee plants for growing on the hill slopes. The trees took, but with little technical support and none for marketing, the local population gained virtually nothing from the programme. A Canada-supported voluntary organisation tried to build on government support and even started a coffee-seed pulping facility locally. But all these efforts were in a moribund state by the time Naandi came in.
Naandi decided to revive the coffee project in 2001. It brought in technical experts for organic coffee cultivation. Organic was easy, almost a matter of necessity given the inaccessible terrain. It tied up with ITC for coffee seed purchase and took over the pulping station, with arrangements for further curing in Tamil Nadu. By 2004, the farmers were getting the unheard of price of Rs 90/kg of cured coffee seeds, up from about Rs 20/kg five years earlier.
Naandi then contacted Bonn-based Fairtrade Labelling Organisation (FLO), which had championed the cause of non-exploitative production of commodities with respect for human and natural resources. Its certification commanded hefty price premiums in Europe. FLO-tagged products accounted for billions of euros annually. FLO agreed to certify the ArakuValley coffee, which now belonged to a co-operative body of the growers. My visit to Araku was to assess the project for FLO.
More than average statistics, the beaming faces of the people I met (most proudly sporting the tee shirts they got at the meeting), told me many more versions of the stories of Arjun and Gemmila. They were happy that a new pulping and curing facility owned by them (with a Dutch and Naandi grant) was getting ready near the old pulping station, which meant even better prices and some jobs.
Even the remotest villages were spotlessly clean. Women proudly showed off water storage tanks. Local schools functioned because parents demanded that, and teenagers happily trekked 10 km or longer for higher schools. Their elected office bearers were keen to learn English to negotiate directly with the buyers. In short, empowerment!
I have written elsewhere that the Amul co-operatives were truly empowering organisations. I did not see them at their birth. But the Araku experience gave me a fair idea of what it must have been like in Kheda district in the 1950s. That is why both the state apparatus and those committed to its overthrow respected this remarkable experiment.
Naandi's original mission of safe drinking water continues to its priority area, which is natural in a country where three out of four people believe that meeting this basic need effectively would make them proud to be Indians. Naandi now uses an approach that combines creating awareness among the users and provision of modern technology. Even moderate success in this pursuit would dwarf its other achievements.
Dr Reddy, an innovative technocrat par excellence, led from the front the countless initiatives of his famed laboratory in discovering many effective, affordable, cures for the numerous ailments of mankind. This he claimed was his life's mission. His efforts did much to place India in a leadership position in the extremely competitive and quality-conscious global pharmaceutical industry.
What made him spend so much of his energy and own resources on such activities? It was his realisation that even as India gained through international recognition, its masses continued to face untold miseries for want of actions in areas such as access to safe water, education for children, their nourishment and above all, adequate income.
Dependence on government was not enough; at any rate, it produced little result. Good citizens with the means had to demonstrate their commitment through action. Thus was born Naandi, well before the government contemplated making it mandatory for corporates to commit resources for social responsibility.
Naandi's approach from the beginning was to deal with the mission professionally and not treat it merely as a charitable handout. It took on the challenge with determination through its qualified young staff paid reasonably well and provided adequate resources. The key factor was always the quiet, behind-the-scenes leadership of Dr Reddy, who, without his name appearing anywhere, tried to help heal a society suffering from historical wounds of centuries-old neglect and discrimination.
Dr Reddy's pioneering efforts invite comparison with those of Bill Gates and Warren Buffet worldwide, not in the scale of operations, but in breadth of vision and depth of commitment.
Many numbers are associated with Dr Reddy's enterprise, most of them incomprehensible to average citizens. The turnover of Dr Reddy's Laboratory is now over Rs 100 billion with a net profit of about Rs 15 billion. The firm which started in 1984 with a capital outlay of Rs 2.5 million is now listed on the New York Stock Exchange as well. It's current market capitalisation is around Rs 300 billion.
To my everlasting regret, I did not quite try hard enough to meet Dr Reddy. But I know for sure though, what statistic would have pleased him most. It had to be the Rs 10 per child per month Naandi programme to provide quality healthcare to school-children. I am equally certain that the title of this tribute would have had his wholehearted approval as a most fitting epitaph for his distinguished life.