Moneylife's victory against NSE shows good journalism does not need to fear deep pockets of big corporations, says N Sundaresha Subramanian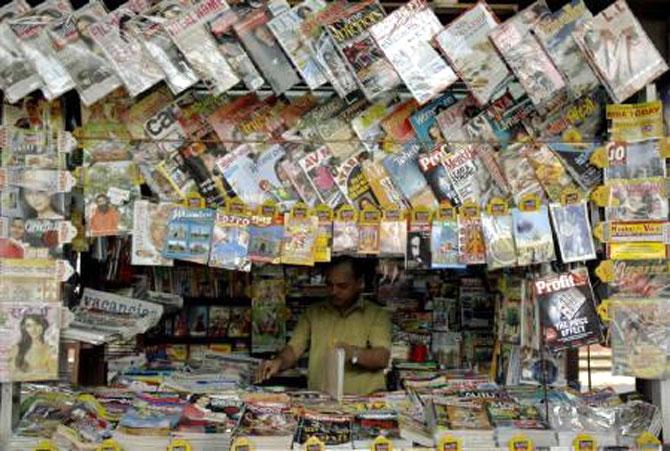 The Bombay high court's decision on Wednesday to dismiss the National Stock Exchange (NSE) case against Moneylife magazine and its founders Sucheta Dalal and Debashis Basu is a victory not just for the defendants.
It is a significant battle won in the long war several journalists and media organisations have been waging against Big Business, which is always getting bigger.
NSE is a new entrant to this club. The post liberalisation period has created outsized corporations and business entities, especially those that have benefitted from leasing out of national resources. Many of them enjoy near-monopolies and super profits, such as NSE.
They also happen to be among the most opaque and scowl at uneasy questions. The wealth of these organisations has grown exponentially in the past two decades and has given them the ability to sink millions into their communications and litigation budgets.
For example, to file a suit of several hundred crores of rupees, a company needs to spend a few crores in just stamp duty.
On the other hand, neither the resources of the media fraternity nor court processes have kept pace. This has created a lopsided situation, where the big corporation often tries to bleed and bankrupt a small media outlet or a journalist just by filing cases in distant places and then getting adjournments.
The Moneylife case has defied that game play.
Coming a day after a large corporate group filed the largest ever defamation suit against the largest media group and its journalists, (BSES Limited, a company in the Anil Dhirubhai Ambani Group, has sought a whopping Rs 5,000 crore as damages from Bennett, Coleman and Company Limited for a series of stories that appeared in Times of India in August based on a draft CAG report), the decision has the potential to inspire the tribe, that believes in public interest journalism, to keep going.
This will give those faceless, grassroot-level journalists some extra fuel to dig that extra mile and ferret out that extra dirt.
Beyond that, this case is unlikely to become a precedent.
Therefore, this does not mean that the threats of litigation to ensure journalists fall in line will vanish overnight.
What it establishes, though, is that good journalism can be defended in courts. If you have followed fair journalistic practices such as reaching out to the subject and offering the right of rebuttal within a reasonable timeframe, you have done your job well.
This was a major point that swung the case in Moneylife's favour.
Dalal was able to establish that she had reached out to the exchange by producing copies of mails and texts. NSE did not respond when it could have. This was seen by the court as 'arrogance'.
Also, one gets the sense that after making the initial dash to the court, the exchange probably was taken aback by the kind of backlash it got on social media. It was only keen to cut its losses and square up the wrong trade as early as possible.
But that does not take away from the remarkable fight put up by the Davids of this story and the way they were able to marshal their resources and public opinion. Being their own masters and working in tandem, Dalal and Basu were in better control of both their narratives and their arguments.
They decided to present their cases themselves and were in a better position to defend these. Journalists in a larger set-up or a traditional media house may not have similar freedom and confidence to fight their own battles. They might have to submit to due processes and lawyers' advice their own organisations might rely on. But sometimes, you have to be an ant to bring down an elephant.
While it is important for a democratic society to support and foster independent and fair journalism, it is the duty of the journalists to call out the black sheep. The recent coverage of the Sheena Bora murder case has brought out some of the ugliest journalism possible.
Several people have criticised the blatant one-sided reporting based on police leaks that found its way to print and airwaves. A lot of it got published because the person who could have sued was in police custody.
Ironically, bad journalism like this is often used to justify the existence of draconian laws, which are then abused to silence people like Dalal and Basu.
That is another long battle, perhaps for another day.