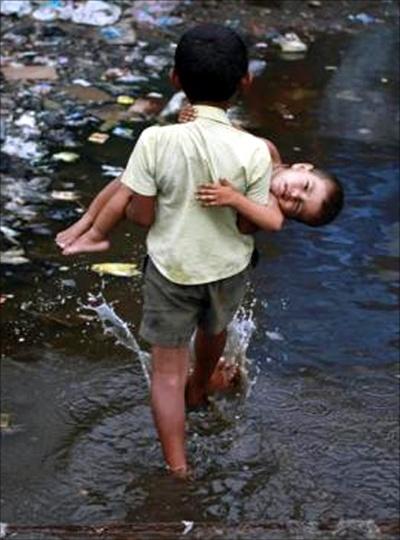 We can get a measure of the rural poverty from the fact that 38.3 per cent of households are landless and earn mostly from casual labour, notes Subir Roy
It is not as if we did not know a lot of this, but it is still very useful that the Socio-Economic and Caste Census 2011 definitively tells us the following: India remains predominantly rural. Altogether, 73.5 per cent of Indian households live in the countryside.
The comparable figure for China is 47 per cent (in 2013).

Less than half of rural households are engaged in agriculture.
Of all rural households, only 30 per cent are engaged in cultivation.
So, the role of agriculture as the main source of livelihood in rural India is not all that it has been cracked up to be.
The clear task ahead is to find enough jobs away from agriculture not just for those entering the job market but also those who wish to quit an overcrowded sector.

Manual casual labour is the key source of rural livelihood.
Over half of rural households, 51 per cent, earn their livelihood by doing odd jobs.
These could be in cultivation, during key agricultural seasons like the times of planting and harvesting, but they could as well be in any other activity. Or the absence of work in rural areas can and does lead to migration to cities.

A colossal three-fourths of rural Indians earn less than Rs 5,000 per month.
In 74.5 per cent of rural households, the highest-earning member earns less than Rs 5,000 per month.
A household can have more than one earning member, and children are usually roped in to help earn something, so total household income will be higher -- but this 'three-fourths' benchmark gives a measure of how poor most in rural India are.

Over a third of rural household own no land.
We can get a measure of the core of rural poverty from the fact that 38.3 per cent of households are landless and earn a majority of their income from manual casual labour.
Coming just above them, but not very much better, are the 30 per cent of households that own unirrigated land. Members of these households will also be ready, particularly during a period of drought, to migrate to towns for work.

The top of the pyramid is so narrow.
If we add up all those households with jobs in the government, the public and the private sectors, as also those who run non-agricultural businesses and are registered with the government, then it comes to 12.6 per cent.
This can be placed next to the figure of 8.3 per cent of rural households in which the highest earning member brings home over Rs 10,000 a month.
So are only 10 per cent of rural Indians non-poor?
If we assume a rural household of five (most will be higher with several children and a couple of the aged) and a household income a bit higher than what the main earning member earns, then per capita expenditure -- net of some meagre savings (like investing in a rural homestead) -- will be under Rs 2,000 per month.
Out of this will have to come not just expenditure on food and clothing, but on education and healthcare too.
Only those households with an income of over Rs 10,000 can be considered to be not abjectly poor.
On the other hand, 17 per cent of households own a two-wheeler and 11 per cent a refrigerator.
So the proportion of the non-poor rural households may well be a bit more than 10 per cent. Importantly, 68 per cent of households, that is many who are poor, own a mobile phone.
If this is adequately leveraged then it can both raise a person's economic efficiency and the government's development outreach.
The government has said it will use this data across its many programmes and particularly for 'evidence-based targeted household intervention for poverty reduction.'
The recent experience is that, since 2007, real rural wages have gone up sharply as a result of tightness in the labour market, the rollout of the rural employment guarantee programme, and robust construction activity.
But most recently this trend has been reversed.
To make a dent on poverty that is both immediate and long-term, it is vital to both raise the level of expenditure on public health and education and improve the way it is spent.
Out-of-pocket expenditure on health, and even the poor pursuing private education, immediately impact poverty.
Over time, a better-educated and healthier workforce can only facilitate higher growth.
Higher social-sector expenditure can result from higher overall growth; but better utilising what is spent is more challenging.
Government initiatives in two areas can have an immediate impact.
Higher public expenditure on infrastructure, particularly building rural roads, can impact rural wages.
Better watershed management and water harvesting can, through higher crop yields, impact the income of the 30 per cent rural households who own unirrigated land.
Image: A colossal three-fourths of rural Indians earn less than Rs 5,000 per month; Photograph: Reuters