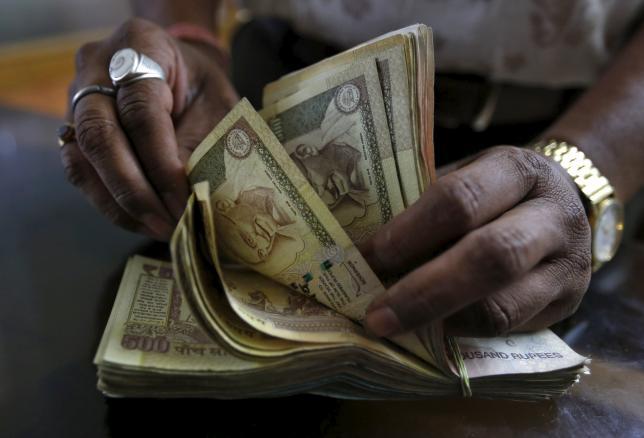 Mr Jaitley has introduced unnecessary complications in corporate tax. Besides not meeting his commitment to lower tax rates by one per cent, he has introduced three rates, notes Akash Prakash
I would evaluate the Budget for 2016-17 using the following framework.
What has it done to address rural distress, banking sector recapitalisation and need for increased public investment?
Can it do the above and meet the fiscal targets through better monetisation of government assets, rather than resorting to steep taxation or being overly populist?
Are there any signs of fundamental reform in tax policy and administration, ownership of public sector assets and expenditure reform?
Based on this, I think this Budget is quite a credible effort, but badly packaged.

First, the positives: Bond markets will love the 3.5 per cent fiscal target, and net borrowing program of Rs 4.25 lakh crore (Rs 4.25 trillion), lower than Rs 4.41 lakh crore (Rs 4.41 trillion) in financial year 2016 and market expectations.
Bond yields compressed by 15 basis points on Monday.
The numbers also seem credible: nominal gross domestic product growth has been assumed at 11 per cent, with tax revenues rising only slightly faster at 11.5 per cent.
On non-tax revenues, spectrum receipts look aggressive at Rs 1 lakh crore (Rs 1 trillion), while disinvestment/strategic sale receipts of Rs 56,500 crore (Rs 565 billion), though possible, have never been achieved.
However, the government does not seem to have budgeted for its black money disclosure scheme, which can easily generate around Rs 50,000 crore (Rs 500 billion) and is a buffer for the Budget arithmetic.
For expenditure, capital spending is only rising by four per cent (Rs 10,000 crore or Rs 100 billion), though Plan spend is up by 15 per cent.
The rural push is visible in the Budget, with an increase of 20 per cent in rural development spend. Thankfully, the rural focus is more on irrigation, roads and other infrastructure rather than simple handouts.
The government seems to have provided for the basic salary and pension burden of the Seventh Pay Commission but not for allowances.
Credible, as the allowance numbers are not final in any case.
The market will breathe a sigh of relief that there was no change in the long-term capital gains tax, or that rumours of gift tax and estate duty re-appearing were plain wrong.
As for structural reform, there are signs if one looks hard enough.
The decision to potentially go below 51 per cent in IDBI Bank is significant.
It will be the first time the government will give up its majority in a bank, and may set the path for strategic sales and/or consolidation for other PSUs.
The decision to list general insurance companies is significant for realising value from government assets, increasing disclosure and accountability and may lay the path for listing Life Insurance Corporation.
Taxation issues around Real Estate Investment Trusts may have been finally laid to rest, and hopefully this will now be operational and channel resources into the beleaguered sector.
There seems to be a desire to use the direct benefits transfer framework for fertiliser, with pilot schemes set to start in FY 17.
Aadhar will be notified and form the backbone of all subsidy.
If states cooperate, the revamp of the Motor Vehicles Act may crystallise significant entrepreneurship and investment into state-level transport activities.
If 20 selected universities are given operational and financial independence under a new regulatory framework to achieve world class capabilities, that can be significant.

There seems to be a genuine effort to clean up and simplify tax administration and reduce the arbitrary nature of officer decisions.
Will the bureaucracy let it happen? Many small companies and professionals now have the opportunity to use the presumptive tax methodology and make life simpler.
The Place of Effective Management has thankfully been postponed by a year.
There seems to be a path to resolution for Vodafone and other retrospective matters -- compromise, pay principal and drop cases.
This has hopefully been done after discussion with various parties.
There seems to be a lot of work around dispute resolution, both in public-private partnerships, taxation and renegotiated contracts.
Some sort of game plan has been outlined to clean up exemptions given to companies, especially for research, special economic zones and accelerated depreciation, but many exemptions still remain.
More simplification is needed.
As for the negatives, the obvious one is around the Rs 25,000 crore (Rs 250 billion) number for public sector unit bank recapitalisation.
The government still does not seem to understand market scepticism.
Mere words will not suffice, it has to show how it will fund a recapitalisation plan of the magnitude needed.
Even an incremental Rs 15,000 crore (Rs 150 billion), a pittance in a Budget of Rs 20 lakh crore (Rs 20 trillion), would have been enough to keep markets happy.
Policymakers have to understand market fears and address these head-on; they cannot ignore markets as being irrational, not when they are needed to enable the proper functioning of financial institutions.
Mr Jaitley has also introduced unnecessary complications in corporate tax.
Besides not meeting his commitment to lower tax rates by one per cent, he has introduced three rates.
One for new companies, one for companies with turnover less than Rs 5 crore (Rs 50 million) and the existing rate.
Even in the cess for cars, there are three different rates depending on fuel, engine capacity and length.
While the subsidy bill has been lowered in absolute terms to Rs 2.50 lakh crore or Rs 2.50 trillion (Rs 2.58 lakh crore or Rs 2.58 trillion in FY16), continuing its decline as a percentage of GDP, one wished we had seen more aggressive attempts to target and means-test the recipients.
On the whole, quite a reasonable effort, but markets still ended down.
This is despite the worst-case scenario of populist tax hikes not happening. India is the worst performing market year-to-date. I would have expected at least a relief rally.
The lack of market response signals poor communication. Mr Jaitley is still not able to present a coherent economic vision. Most of the reform measures are mentioned in passing.
This government is also getting a reputation for making grand announcements and not following through.
This is quite a decent Budget, given the circumstances and various pulls and pressures; the markets will eventually recognise this.
The image is used for representational purpose only. Photograph: Reuters
Akash Prakash is at Amansa Capital. These views are his own