Home > Cricket > The Cup > Stars we spotted


Spotted: Anil Kumble in Bangalore

March 28, 2007

Reader Ritesh Sharma sent us this picture from Bangalore.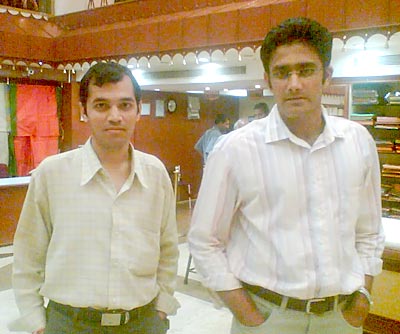 'This picture was taken in September 2006 with my Nokia 3230, when me and my friend were busy buying sarees for my mother at Angadi Silks in Bangalore,' writes Ritesh.
'Anil Kumble and family had come to shop and we got a chance to meet one of the best Indian bowlers... down to earth and a very nice person.'
If you encounter your favourite cricket/sports personalities, please send the photograph or video to sportsdesk@rediff.co.in. We will feature the best images or videos right here on Rediff Cricket or Rediff Sports.