Home > Cricket > The Cup > Stars we spotted


Spotted: Rahul Dravid in Bangalore

March 26, 2007

Reader Selvi Bhaskar sent us this picture from Bangalore.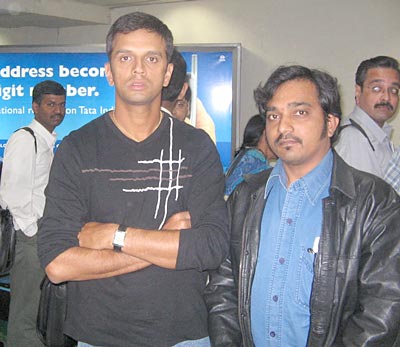 'Vijai Bhaskar, a mechanical design engineer, caught up with Rahul Dravid at the Bangalore airport,' writes Selvi.
'Both traveled in the same flight and Vijai found him standing besides him while collecting his luggage.'
If you encounter your favourite cricket/sports personalities, please send the photograph or video to sportsdesk@rediff.co.in. We will feature the best images or videos right here on Rediff Cricket or Rediff Sports.