Home > Cricket > The Cup > Stars we spotted


Spotted: Sachin Tendulkar in Port-of-Spain

March 22, 2007

Reader Arpit Gandhi sent us this picture from Port-of-Spain.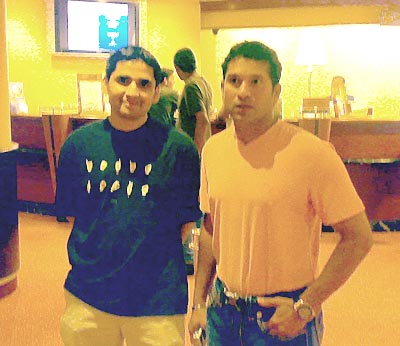 'I was in Port-of-Spain for India's first two WC games. My friend and I went to Hilton hotel where the players were staying. We saw all the players from the Indian team that evening as they were going out for dinner. I asked Sachin Tendulkar for a picture and he agreed. We also got pictures and autographs of Zaheer and Agarkar,' writes Arpit.
If you encounter your favourite cricket/sports personalities, please send the photograph or video to sportsdesk@rediff.co.in. We will feature the best images or videos right here on Rediff Cricket or Rediff Sports.