Wrestling remained in contention for a place in the 2020 Olympics as the sport was on Wednesday shortlisted along with two other disciplines by the Executive Board of the International Olympic Committee (IOC) for a final vote in September.
Wrestling will fight for the lone spot with squash and the joint bid of softball/baseball. The Board shortlisted three sport out of eight, that pleaded their case in closed-door presentations, according to reports.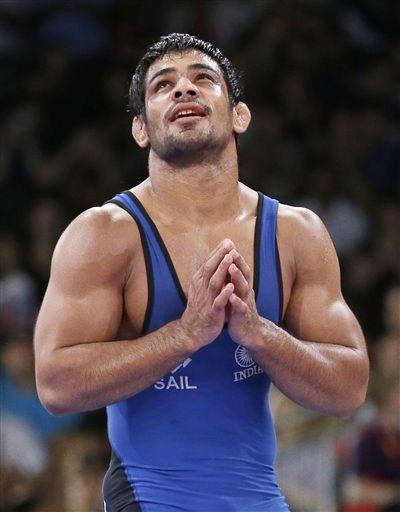 Wrestling was dropped from the Olympic programme in February this year and with this shortlisting the sport has taken a step forward in keeping its place.
Karate, roller sports, sport climbing, wake-boarding and wushu, Chinese martial art, missed out. The full IOC assembly will meet on September 8 in Buenos Aires, Argentina to take a decision on which sport out of the three short-listed will be selected for inclusion in 2020 Games.
Grapplers elated at Wrestling's shortlisting for final vote
Meanwhile, Olympic medallists, Sushil Kumar and Yogeshwar Dutt, have welcomed the decision by the International Olympic Committee (IOC) Executive Board to keep Wrestling in hunt for a place in the 2020 Olympic Games. The IOC Executive Board made its decision after receiving presentations from eight sports in St Petersburg, Russia.
"I would like to congratulate all the people who have supported wrestling. It's very good news for the young wrestlers. I am very hopeful that wrestling would be re-inducted into Olympics. Wrestling is a very popular sport and good move by IOC," two-time Olympic medallist Sushil Kumar told PTI.
London Olympics bronze medallist Yogeshwar Dutt said that new changes introduced in the game to make it more viewer-friendly went in their favour.
"I am very happy with the development. It's a massive relief to all the young wrestlers who aspire to represent the country in the 2020 Olympics. We are confident that wrestling will get the final nod from the IOC in their September meeting and we will again become part of the Olympic movement," said Yogeshwar.