Indian boxer Sachin Singh (49kg) advanced to the AIBA Youth World Championship finals after notching up an impressive victory in the last-four stage in St. Petersburg, Russia, on Friday.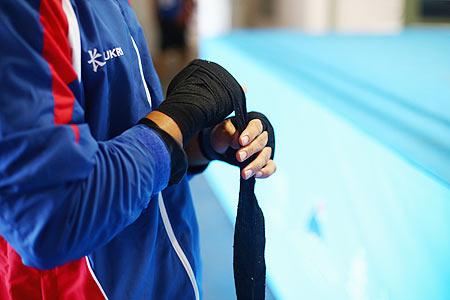 The junior World Championship bronze-medallist was up against Asian youth bronze-winner Carlo Paalam of Philippines and the Indian triumphed 4-1 to enter the summit clash.
On Saturday, Sachin will face Cuba's reigning national champion Jorge Grinan, who pulled through a tough contest against American Dylan Prince to win 4-1.
Sachin relied on his power-packed left jabs to unnerve the Filipino. Paalam struggled to negate the height advantage enjoyed by the Indian, who was quick on his feet.
Although Paalam's right straights were bang on target on most occasions, Sachin was easily fending off his challenge for a majority of the bout by swiftly swaying back.
The 16-year-old Indian's speed and reflexes were hard to match for Paalam, who was repeatedly thrown off balance in his attempts to connect punches.
In the 91kg category, Naman Tanwar lost to Cuba's Dainier Christian Period 0-5 to settle for a bronze medal.
Vikas Krishan was the last Indian boxer to win a gold medal at these Championships when he finished on top in the 2010 edition.
In the previous edition, India had managed just a bronze.
Image: A boxer tapes his hand before training (Image used for representational purposes)
Photograph: Mark Kolbe/Getty Images