Rafa Nadal comfortably dealt with France's Richard Gasquet, winning 6-4, 7-6(1), 6-2, on Saturday, to move into the final of the US Open, where he faces a highly anticipated clash with world number one Novak Djokovic.
After Djokovic needed five sets to deal with a determined Stanislas Wawrinka in their earlier semi-final, second-seed Nadal's task was almost routine against an opponent he has now beaten in all 11 meetings between the pair.
Djokovic and Nadal will now meet for the third time in four years in the Monday final at Flushing Meadows with Nadal having triumphed in 2010 and holding a 21-15 record in their all-time meetings.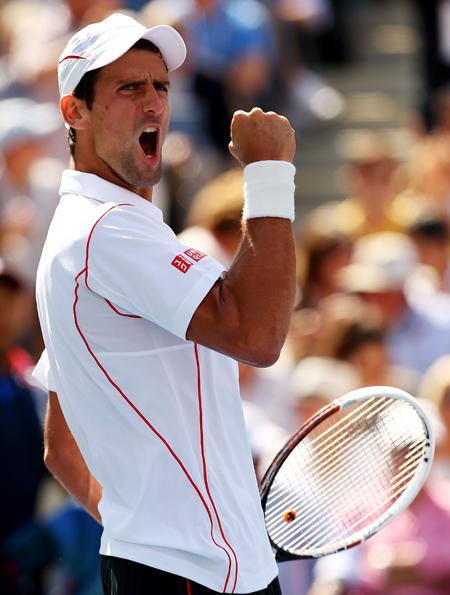 Djokovic survived a courageous challenge by Wawrinka with a 2-6, 7-6(4), 3-6, 6-3, 6-4 victory that earned both players long ovations from the Arthur Ashe Stadium crowd.
The Spaniard, winner of 12 Grand Slam titles, won his only US Open crown in 2010 against Djokovic, who claimed his Flushing Meadows title the following year against Nadal. Last year Djokovic was runner-up to Briton Andy Murray.
"Last year I didn't have the chance to play on this court," said Nadal, who was sidelined seven months due to a knee injury.
"To have the chance to play in the final Monday is just a dream for me. It has been two amazing weeks for me."
Djokovic and Nadal are the most familiar of rivals and will be playing against each other for a tour record 37th time. Nadal leads their series 21-15.
Image: Novak Djokovic celebrates winning the men's singles semi-final against Stanislas Wawrinka on Day Thirteen of the 2013 US Open at USTA Billie Jean King National Tennis Center in New York.
Photograph: Matthew Stockman/Getty Images